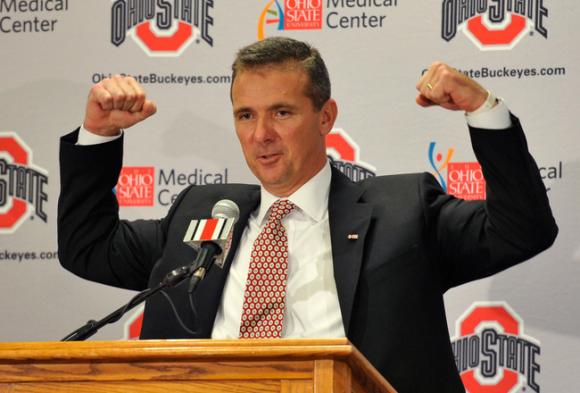 Ohio State's student newspaper, The Lantern, obtained the performance reviews authored by Urban Meyer for his coaching staff. There are nuggets of information from both Meyer and the staff. The point of the reviews is to evaluate yourself and be graded by your superior. 
There was no real harshness in the reviews, but all parties involved admitted improvements could be made in a number of areas. The 2013 recruiting class gave the appearance of a job well done. 
Some highlights: 
Meyer told Vrabel to take a wins-and-losses approach to the recruiting aspect of his job, writing, "Same approach to recruiting as playing (No excuses, W/L)."

Meyer also appeared to encourage Vrabel — a three-time Super Bowl champion with the New England Patriots — to work on using his professional experience to better develop the team's defensive line.
Co-defensive coordinator Everett Withers:
Much of Meyer's criticism for Everett Withers was related to recruiting. On the evaluation, Meyer wrote "1.) Close on a difference maker. 2.) Intensity and thoroughness in recruiting." A third criticism – "competitive excellence of players in off-season" – was also levied.
Co-defensive coordinator Luke Fickell:
For Fickell, whose one-season tenure as OSU head coach was sandwiched between the exit of former Buckeyes coach Jim Tressel and the arrival of Meyer, the first item of business was establishing himself as a leader on Meyer's coaching staff. "Leadership role on staff," wrote Meyer, who also listed Fickell's ability to adapt and embrace his fellow staff-members as a positive.

Fickell was the only coach that opted to leave a remark in the "employee's comments" section of the evaluation, writing, "Great meeting with lots of constructive suggestions to get better."