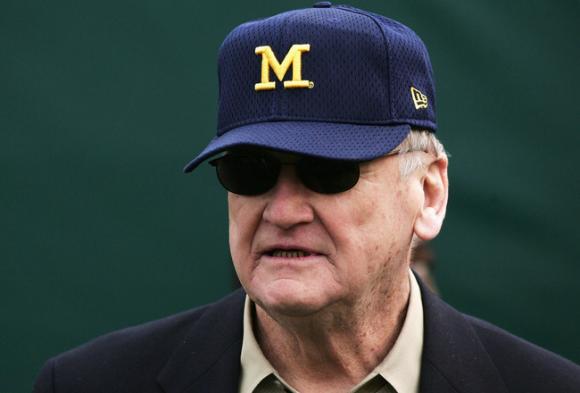 It's no secret that Jim Harbaugh is an admirer of Bo Schembechler. But no one knew just how much stock the former Michigan quarterback put in his head coach's word. Apparently, it was just below the almighty. 
Speaking about the dangers of PEDs, Harbaugh said: 
"(PEDs have) no place in an athlete's body," he said. "Play by the rules, and you always want to be above reproach, especially when you're good. Because you don't want people to come back and say, 'Oh, they're winning because they're cheating.' That's always going to be a knee-jerk reaction by people, in my experience, ever since I was a little kid.

"So we want to be above reproach in everything. … Because if you cheat to win, then you've already lost, according to Bo Schembechler. And Bo Schembechler is about as close to the word of God as you can get, in my mind. It's not the word of God, but it's close."
God probably would have done better than 2-8 in the Rose Bowl, though.