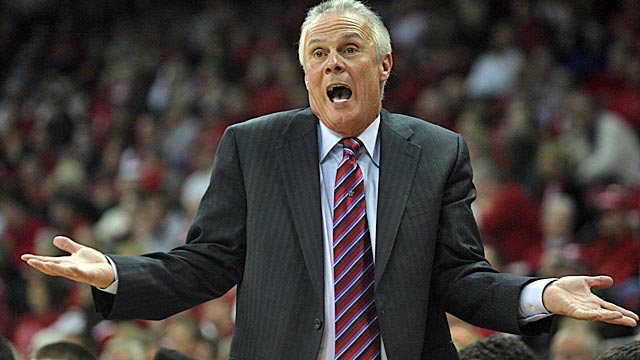 When an athlete chooses to transfer, three sets of rules can be involved: those of the N.C.A.A.; those of the conference in which the university competes; and those that accompany the national letter of intent, a contract that athletes sign while still in high school to announce their intention to attend a university.

"It's entirely slanted to the coach's side," said Don Jackson, a lawyer who runs the Sports Group in Montgomery, Ala., and who has represented dozens of athletes attempting to transfer to a university of their choice. "Once the student-athlete signs that national letter of intent, it's essentially a contract of adhesion. They have limited rights."
The current issue at stake is Wes Lunt, the Oklahoma State transfer who was essentially told by Mike Gundy to transfer to Illinois (but is also considering Louisville). The case of Robert Marve, the former Miami Hurricane who transferred to Purdue, is also considered. The issue of transfer restrictions is most prominent for college basketball, as Bo Ryan knows all too well.
The article concludes with some proposed remedies.
John Infante, an N.C.A.A. analyst for athleticscholarships.net who has a background in compliance, suggested a one-time exemption for athletes who have completed their first year to transfer without penalty. Ed Cunningham, a former football player, an ESPN analyst and a documentary filmmaker, said athletes should be able to transfer anywhere without penalty after two or three seasons.

 

"I don't believe in pure free agency," he said. "But you have to have common-sense conversations about this stuff. It's going to change. It just is. It's just so antiquated. Look at Oklahoma State. That's an awful lot of power for a football coach to have over a young man's life. He's a kid. I wish we would remember that."