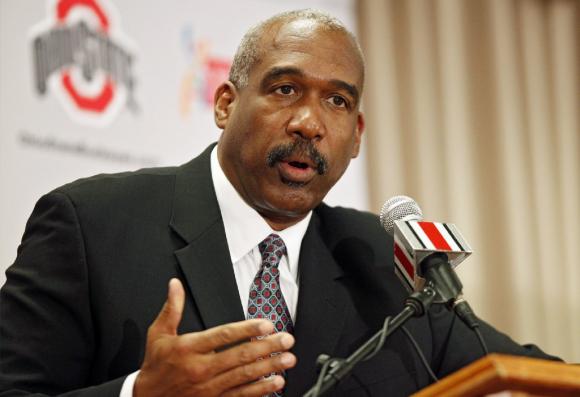 Ohio State athletic director Gene Smith has been honored with the 2013 NAAC Organizational Leadership Award. The National Association for Athletics Compliance will recognize Smith at their annual convention on June 12 in Orlando, Fla.
The Organizational Leadership Award is designed to honor organizational leaders who have demonstrated outstanding commitments to promoting compliance within their organizations and on a national level.
Smith has been an outspoken advocate on compliance throughout his tenure at Ohio State. Ironically, the football program was mired under a cloud of controversy for a year due to NCAA improprieties, which led to the dismissal of former football coach Jim Tressel. But Ohio State has since gone above and beyond in the area of compliance. 
Smith is held in high regard by his peers and was honored as the Sport Business Journal Athletic Director of the Year in 2010. The award was based on excellence and outstanding achievement in the business of sports.
Also the vice president at Ohio State, Smith is considered one of the most powerful people in intercollegiate athletics.