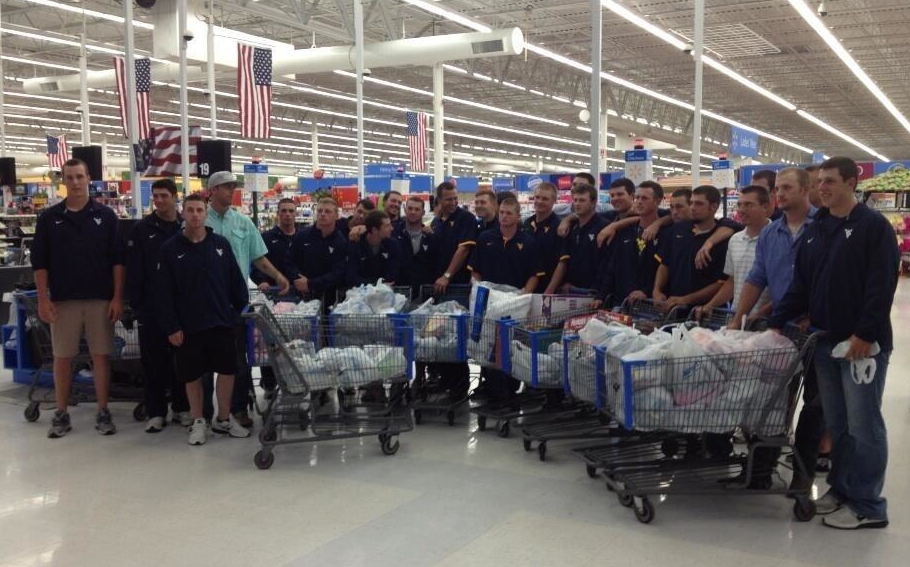 The West Virginia baseball team was in Oklahoma City for the Big XII tournament, having narrowly missed the tornado that tore through the area on Monday. Their first impulse was to rush to Moore to help those that needed help, but were prevented from that by first responders who (understandably) wanted to keep the roads as open as possible for family and emergency personnel.
Instead, the Mounties' baseball team did the next best thing. The team went to Walmart to purchase as many supplies as they could on their credit cards before delivering them the next day.
"Class" can be overused in covering the world of sports to the point of losing any meaning, but we thank WVU's baseball team, under the direction of skipper Randy Mazey, for thinking of others in their time of need.