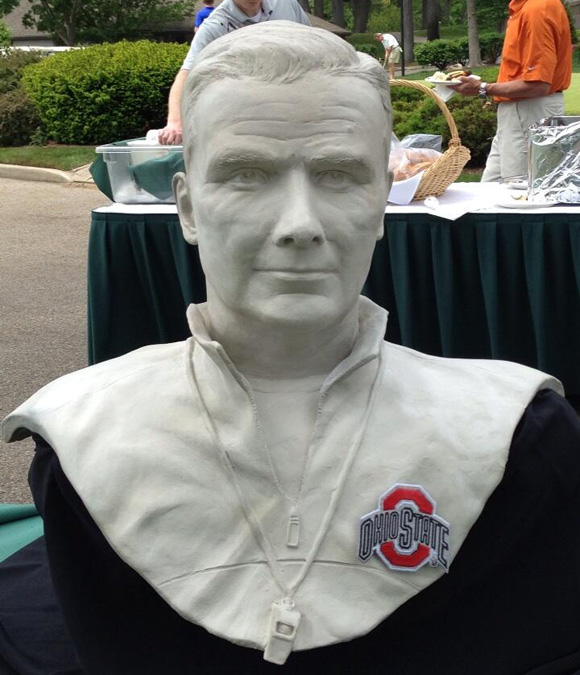 All Urban Meyer did was show up and go 12-0 in his first season at Ohio State, so if you're Port Clinton sculptor and Buckeye fan Andy Sacksteder, you do the only appropriate thing and create a bust of the coach.
The bust was on display at the inaugural Cheryl Jacobs Waters TBDBITL Golf Invitational, a fundraiser for the Ohio State University Marching Band, held at Stone Oak Country Club outside Toledo.
Sacksteder said he had no plans to sell the sculpture but mentioned that it would go for $4,000 or more if he bronzed it.
This is actually the second sculpture of an Ohio State coach from Sacksteder. An earlier bronze of Woody Hayes stands outside College Traditions on Lane Avenue.