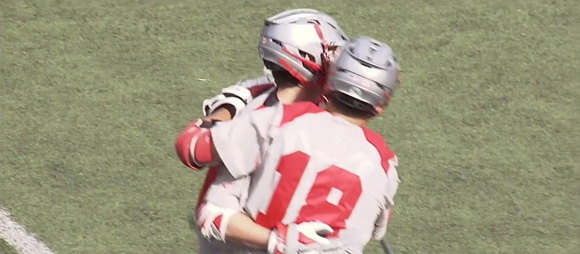 Ohio State men's lacrosse, the NCAA tournament's No. 3 seed, thumped Towson, 16-6, in their opening round game in front of 2,358 at Ohio Stadium Sunday.
Senior Logan Schuss paced the Buckeyes with six points (3G, 3A), while sophomore Jesse King added five (4G, 1A) as Ohio State ran its winning streak to seven games.
Ohio State trailed early, 2-1, but outscored the Tigers 7-2 before halftime to take an 8-4 lead into the locker room. The Buckeyes outscored Towson 4-1 in each of the final two quarters to run away with things.
"In the first quarter we struggled," King said. "We weren't really playing our game. Once we started setting up our offenses, we started clicking like we usually do."
Indeed.
The Buckeyes (13-3) will play Cornell, who knocked off No. 8 seed Maryland, in the quarterfinals Saturday at 12:30 p.m. The game will be televised live by ESPN2 and will take place at Maryland's Byrd Stadium, so thank you, Cornell.