We're past the offseason equinox, meaning we've made it past the midway point separating the 2013 BCS National Championship Game and the onset of the 2013 college football season. In anticipation of this upcoming season, Eleven Warriors has been providing a player profile of all the incoming freshman in Ohio State's highly touted 2013 recruiting class.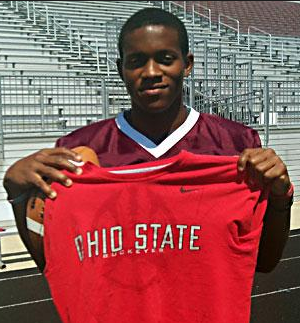 The twelfth installment of the fifth edition of this now 24-part series, known to you as Better Know A Buckeye, profiles Darron Lee. Lee, an athlete from New Albany, Ohio (by way of Chattanooga, Tennessee), was a camp offer late in June. Having already accrued offers from multiple schools in the ACC and Big Ten (among other schools), Lee targeted the Ohio State offer as the one he really wanted. After a great showing under the watchful eyes of Ohio State's coaching staff, the coaches convened and agreed on extending an offer to Lee. He accepted immediately.
This story is retold in further detail below. Thereafter, I mention strengths and weaknesses I see in Lee, which leads to a projection of a redshirt in 2013. I provide film and miscellaneous things about Lee you may find interesting before concluding that Darron Lee is better known. He is put on the board accordingly.
Height: 6'3
Weight: 205lbs
Fake 40: 4.6
High School: New Albany High School; New Albany, Ohio
His Recruitment​
Recruiting for a program of Ohio State's stature is a process of discovery. The nature of the process itself is consistent across all players evaluated, but the time component can vary. By time Urban Meyer's staff evaluated Darron Lee and saw enough to contact him about Ohio State football, he was already attracting considerable interest from programs across the Midwest and Eastern Seaboard. In fact, Boston College had just offered when Ohio State's coaching staff first contacted him to communicate their interest. It was Lee's first offer.
Lee had camped at Ohio State previously (mostly because it is convenient to do so), but that was during the interregnum period between Tressel and Meyer's respective regimes. Being contacted by Ohio State's current coaching staff was very exciting for Lee. Reared for much of his youth in Chattanooga, Tennessee, Lee was witness to Meyer's rise to prominence for the Florida Gators. The style of play, and the routine bloodlettings of the in-state Tennessee Volunteers, attracted Lee to the notion of possibly playing college football for a guy like Urban Meyer. This only intensified when he learned that Meyer was coming to coach Ohio State. No offer was forthcoming yet, and Lee had plenty of time to evaluate his options.
In the meantime, Lee made a visit to Boston College to check out the program. The first scholarship offer, especially the first offer from a BCS program, always holds a special place in a recruit's heart. Lee's visit to Chestnut Hill went well, though he wanted to keep an open mind. This was because offers were coming in fast for Lee. By time he was preparing for the last weeks of his junior year of high school, he was already boasting scholarship offers from Illinois, Purdue, Duke, Cincinnati, North Carolina State, Arizona State, Minnesota, and West Virginia, among many others.
Meanwhile, Ohio State continued to entertain the idea of offering a scholarship to Darron Lee, one that Lee would no doubt have liked very much. Ohio State's reticence to extend that offer sooner seemed to hinge on a few factors. First, Ohio State's coaches liked his film, but weren't sure yet how Darron Lee, the prep star, translated to Darron Lee, the college football player. Most of Lee's film is him playing quarterback. In fact, Boston College offered him the chance to be a quarterback for the Eagles. Ohio State's position was that Lee would play defense if he were a Buckeye. Whether that position on defense was outside linebacker or safety was to be determined later for Luke Fickell and Everett Withers.
With this uncertainty in mind, Ohio State's coaches seemed to be unsure of where Lee sat with respect to their board of other available prospects. The list of prospects for safety and linebacker contained a who's who of prospects, including players like Vonn Bell, Trey Johnson, and Mike Mitchell (who all signed with Ohio State in February). Ohio State's coaches seemed unsure if they could credibly extend a scholarship offer to Lee and if they would be willing to accept a commitment.
The signal given to Darron Lee by Urban Meyer and company was that a scholarship offer would ultimately hinge on a camp performance. This is a common tactic for college football coaches (certainly for Tressel) that are not sold on a prospect's film but would like to see how he reacts and works when under their watchful eye. That opportunity would come in June at Ohio State's Senior Advanced Camp. There, he would actually compete alongside a childhood family friend (and future teammate) in Vonn Bell.
This was the intrigue of Ohio State's Senior Advanced Camp and Lee acquitted himself quite well. By several accounts, Lee performed quite capably alongside Vonn Bell, whose presence at the camp attracted considerable attention from recruitniks. Though Lee worked at several positions on defense, his performance was well enough for him to feel confident that an offer was coming. Further, he gave a signal to Ohio State's coaching staff that he would likely accept an offer on the spot, should one be coming. Ohio State coaches were to convene shortly about Lee's status.
His Commitment
On June 26, 2012, Darron Lee became the 12th member of Ohio State's recruiting class. Ohio State finally ponied up an offer, and Lee accepted immediately. The moment was the culmination of considerable effort by Darron Lee to make it in Urban Meyer's interest to extend a scholarship offer despite the other players that Ohio State had on the board (many of whom eventually signed with Ohio State).
In fact, mom was quite happy too.
Myson is going to be a Buckeye!!!! Darron Lee just committed to Urban Nation!!!

— candice (@candicenbc4) June 26, 2012
Darron Lee chose Ohio State over multiple offers, though it seems like Boston College, Duke, and Illinois were the primary competitors.
Where He Excels​
Darron Lee's position at Ohio State is a little bit fluid, so this treatment will be general.
Lee will have more than adequate size for his position. At a (listed) 6'3 and 205lbs, he would already be a big safety. He could grow rather comfortably into an outside linebacker position as well.
There is not a whole lot of film on Darron Lee available, but I still see a nice pad level when he tackles. He also demonstrates a willingness to attack downhill in run support. He tackles through players too, though I think the form could be improved considerably.
Further, for a guy projected to play on the other side of the ball, his hands are rather good. I don't see that a lot for defensive players, which is usually why a prospect plays defense in lieu of offense.
Finally, there's a lot to be said about how Darron Lee got the opportunity to sign with Ohio State in the first place. Urban Meyer would not have green-lit that scholarship offer if he felt Lee would be complacent with wearing an Ohio State varsity letterman's jacket when he got here. I can't say much of what the transition from college from the NFL, but motivation in the transition from high school to college is crucial. Lee appears to have it.
Must Work On​
First, and foremost, Lee really needs to find a position. Ohio State would love for him to be a safety if, athletically, he pans out that way. Big is becoming the order of the day among defensive backs, and certainly the Wolvereenies are recruiting that way for its wide receiver corp. However, is he a safety? Scout.com's profile lists closing speed as a strength and, for that position, I'm not sure I see it. I've seen him run down from behind before, though, admittedly, that was with Lee clutching a football and playing quarterback.
I think Lee's potential as a Buckeye probably goes down a bit if he slides down to outside linebacker. He could still perform very well there, but his frame and athleticism would not be as unique at the position. The "star" position has also been mentioned as a possibility for Lee, which would make him a designated nickelback.
Finally, Lee will need to demonstrate a better awareness of passing routes, especially if he plays safety. Granted, this is true for basically everyone. Most high school football is run-heavy. Lee usually ended up in the right spot, but the awareness wasn't always there. Further, college football will feature more than the one and two man routes one usually sees in the Ohio Capital Conference.
Highlights
I think this is junior year.
Redshirt?
Maybe? I know I've gotten in trouble for this previously. However, despite Urban Meyer's public statements about being ready to play immediately, not everyone does. Luke Roberts and Tyvis Powell both redshirted in 2012 on defense.
Lee's body type is one that is fodder for kickoff coverage, the surest way an incoming freshman get immediate playing time. Still, Ohio State will have plenty of options for the piranha tank, Lee doesn't necessarily have to be one of them. That is not to say he couldn't do quite well in that capacity in 2013, just that it may not be necessary given other options Ohio State has.
We'll see what happens in the summer (and we are all definitely looking forward to it). Despite Lee being arguably the most underrated talent in the class, he is entering a team short on proven commodities at his possible positions but stacked in terms of options. Someone, among Vonn Bell, Cameron Burrows, Gareon Conley, Trey Johnson, Darron Lee, Mike Mitchell, Jayme Thompson, and Chris Worley, is going to redshirt. Possibly two will. It could be Darron Lee, which would allow him a year in the program without using a year of eligibility.
Miscellany​
This is a first in all my years of BKABing. Last week's feature was my first on an Ohio State signee with legitimate (if somewhat distant) mafia connections. This week is the first Ohio State signee with prominent local media connections. Darron Lee's mother, Candice, is a weekend anchor and weekday reporter for NBC4, Columbus, Ohio's NBC affiliate. She is also a seven-year veteran of the U.S. Navy.
Darron Lee spent much of his youth in Chattanooga, Tennessee, where his mother was a news reporter for the local CBS affiliate. They moved to Columbus in 2007.
Speaking of which, the family's reputation among former colleagues is so stellar that Candice Lee's former employer in Chattanooga gave her son a shout-out for signing with Ohio State.
I never got a clear answer on the extent to which Vonn Bell and Darron Lee knew each other from Chattanooga, but they apparently knew of each other. Despite being billed from Rossville across the border in Georgia, Vonn Bell is a Chattanooga native. The best I can tell, from what I gathered, is that Darron Lee knew of the Bells through playing little league baseball with one of Vonn's siblings.
Played in the Ohio North vs. South Football Classic, alongside future teammates Gareon Conley, Jalin Marshall, and Chris Worley. Lee's 75yd run from the quarterback position was one the highlights of the game (1:24 in the video below).
Well, I think Darron Lee is better known.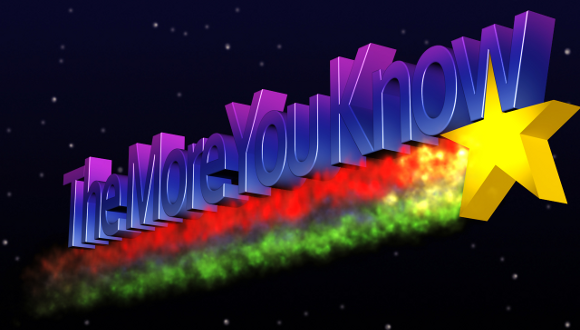 ---
Let's put him on the board.
| Name | POS | Ht | Wt | Hometown | Committed | Better Known |
| --- | --- | --- | --- | --- | --- | --- |
| Cameron Burrows | DB | 5'11 | 200 | Trotwood, OH | 01.19.12 | 02.19.13 |
| Jalin Marshall | WR | 5'11 | 196 | Middletown, OH | 01.30.12 | 02.26.13 |
| Billy Price | DT | 6'4 | 300 | Austintown, OH | 02.13.12 | 03.05.13 |
| Eli Apple | DB | 6-1 | 188 | Voorhees, NJ | 02.16.12 | 03.12.13 |
| Evan Lisle | OL | 6-5 | 280 | Centerville, OH | 02.28.12 | 03.19.13 |
| Jayme Thompson | S | 6-2 | 184 | Toledo, OH | 04.01.12 | 03.26.13 |
| Ezekiel Elliott | RB | 6-0 | 195 | St. Louis, MO | 04.01.12 | 04.02.13 |
| Marcus Baugh | TE | 6-4 | 233 | Riverside, CA | 04.10.12 | 04.09.13 |
| Tracy Sprinkle | DE | 6-3 | 255 | Elyria, OH | 04.17.12 | 04.17.13 |
| J.T. Barrett | QB | 6-1 | 230 | Wichita Falls, TX | 04.18.12 | 04.24.13 |
| Joey Bosa | DE | 6-5 | 270 | Ft. Lauderdale, FL | 04.23.12 | 05.01.13 |
| Darron Lee | ATH | 6-3 | 205 | New Albany, OH | 06.26.12 | 05.08.13 |