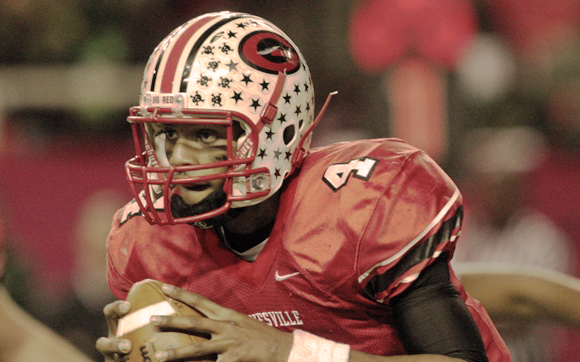 Much has been made of Ohio State's decision to pursue (up to this point) only one quarterback in the 2014 recruiting class, Georgia's Deshaun Watson, a longtime Clemson commitment. The Buckeyes had been hoping that an offer to Watson would be enough motivation to compel the 6-foot-4, 200-pound star to make a visit to Columbus, giving the Buckeyes a fighting chance in eventually securing his signature.
It appears - at least for now - that Watson has made up his mind and will not be visiting Ohio State this summer as long-rumored, or any other school for that matter. 
"I'm 100-percent solid with Clemson," Watson told the Atlanta Journal-Constitution's Michael Carvell Wednesday. "I'm not going to visit anybody else. I'm just going to focus on Clemson and my high school season. I'm not interested in going to visit anywhere."
With Watson (again) off table, the Buckeyes will make a decision to look elsewhere for a quarterback prospect or to skip the key position all together in this recruiting cycle.