It's essentially a dead period for Ohio State fans. The baseball season is ongoing, and the baseball Bucks still have a very good shot at winning a regular season Big Ten championship before thinking about the NCAA baseball tournament. Further, men's tennis is obliterating everything in its path with the goal of securing that elusive NCAA championship in a sport that the Buckeyes have dominated regionally. However, these are unlikely to elicit a statewide focus, though the author encourages the reader to attend a few baseball games and invest in watching the men's tennis program pursue a national championship.
Alas, it's football that dominates the Ohio State fan's attention in April and Eleven Warriors' series previewing the incoming freshmen continues here. In the 10th installment of the fifth edition of this now 24-part series titled Better Know A Buckeye, I profile J.T. Barrett. Barrett, a quarterback from Wichita Falls, Texas, committed to Ohio State fairly early into the recruiting process, roughly three weeks after an unofficial visit in the spring of 2012. A very promising quarterback prospect who is recovering from a significant injury to end his senior season, Barrett enrolled at Ohio State in January to get started on what could be a very bright collegiate career.
His recruitment is retold below, focusing on the eclectic offers he had as well as his interest in Ohio State as the total package. Thereafter, I include a breakdown of strengths and weaknesses, focusing the latter mostly on the extent of his leg injury and how he recovers. I include highlights, a projection of a redshirt (spoiler alert: yes), and some miscellaneous things about Barrett you may find interesting before I conclude he is better known. He is put on "the board" accordingly.
Height: 6'1
Weight: 230 lbs
Fake 40: 4.6
High School: S.H. Rider High School; Wichita Falls, Texas
His Recruitment
The "Texas quarterback" might be the new thing in college football. I'm not sure any position player in any state of high school football is enjoying a renaissance like the Texas quarterback is right now. That the Lone Star State has produced the last two Heisman winners at the position only magnifies how great high school football has been in the state recently and how well its players have fared at the visible position of quarterback. Whereas Ohio State's new offensive coordinator has strong Texas ties from his time as a graduate assistant at Texas and a position coach at Rice, which only helps Ohio State look for and pursue these players.
Enter J.T. Barrett, who Ohio State eyed from afar. The Buckeyes already had great options in the Buckeye State, including Malik Zaire (Notre Dame signee) and Mitch Trubisky (North Carolina signee), but selected Barrett as a candidate, from a somewhat remote town in Texas, who needed to be recruited to Columbus. By the time Ohio State discovered him and extended a scholarship offer, Barrett already had verbal offers from three BCS programs: Baylor, Texas Tech, and Nebraska.
The Texas Tech offer was intriguing for Barrett. Though Mike Leach's abrupt departure from Lubbock meant the end of his particular Air Raid system as Leach himself implemented it, much of it remained intact (however clumsily at times) with Tommy Tuberville. Barrett took an unofficial visit to Lubbock for Texas Tech's junior day festivities, talking with then-quarterback Seth Doege about high school football matchups their respective high schools had in the past. He also caught up with former high school teammates who had signed with the Red Raiders.
The Nebraska offer was significant in its contrast to the Texas Tech offer, which Barrett had an idea he was going to receive for some time. Both Texas Tech and Nebraska are "spread" offenses, though Texas Tech is "spread to pass" and Nebraska is more "spread to run". Both work for Barrett since he is as comfortable with the screen game as he is with speed and run option. Nevertheless, the offer from Tim Beck (offensive coordinator for the Cornhuskers) would give Barrett the opportunity to thrive as a running quarterback, should he accept.
A month later, Barrett's offer sheet looked much nicer when Louisiana State and Ohio State extended concurrent scholarship offers. That both offers happened to come at the same time was great for Barrett, since both Louisiana State and Ohio State can offer the things Barrett really wanted in a college football program. High priority for J.T. Barrett is winning a national championship. Per his words, if the ultimate goal of a college football program isn't winning a national championship, then why bother? Both Louisiana State and Ohio State can make credible promises toward that end, with Les Miles having just played (key word: played) in the preceding season's national championship game and with Ohio State, a perennial heavyweight, having just hired a coach who won two national championships in the past six years.
Further, both programs enjoy a lot of community support, which Barrett also mentioned was important to him. Louisiana State is, for all intents and purposes, the only sports team of consequence in the entire state after the New Orleans Saints. For its part, the support for Ohio State fandom has deep roots across the entire state and the whole alumni base stretches across the entire globe. Both were appealing to Barrett.
While the offer from Les Miles and Steve Kragthorpe was interesting, Barrett found himself communicating more and more with Urban Meyer and Tom Herman. Both were able to convince Barrett to take an unofficial visit to Columbus, which eventually occurred at the end on March 26-27, 2012. This was huge. Barrett always wanted to commit to a college early in the process, which would allow him the time to focus on his upcoming senior season. In addition, Barrett wanted to graduate from high school early and get a head start on his college football career. His parents would have liked him to stay close to home for college, but everyone involved understood that distance would ultimately be no issue.
Barrett's visit to Ohio State went over well, with Barrett saying (perhaps tongue in cheek), that the visit allowed him to "actually see what everybody was talking about with the tradition and the people and the excellence." The library and the stadium were of particularly high praise by Barrett. Barrett remarked he had never seen a library that was 11 stories high before. It allowed him to see all of the campus in a panoramic view, a campus with which Barrett was quickly enamored once he saw it for himself.
When he returned to Wichita Falls, he wanted to take a few more unofficial visits (including Louisiana State) and ultimately pray it over. Three months later, he knew his answer.
His Commitment​
On April 18, 2012, J.T. Barrett called Urban Meyer and offered an acceptance of his verbal scholarship offer from the Buckeyes. He became the 10th commitment in Ohio State's 2013 recruiting class.
Coaches, especially ones with years and years of experience under their belt, tend to know ahead of time when they will land a recruit. They can read tea leaves well, and read well the tea leaves offered by Barrett. When Barrett committed to Ohio State, the coaches were apparently not surprised, but were nonetheless very happy. They congratulated Barrett and told him he just made the Buckeyes a much better football team.
As for why Ohio State? As Barrett told Eleven Warriors:
I just felt 100% about the school being where I belong. I love what Coach Meyer is doing there and wanted to be a part of it. If you talk about the elite programs in college football, Ohio State is always mentioned as one of them, if not the first one. My parents and coaches didn't really know I was going to make the decision, but I just spoke to God and make the call that this was the place I needed to go.
Barrett chose Ohio State over offers from Arizona, Baylor, Illinois, Louisiana State, Mississippi, Nebraska, and Texas Tech, among others.
Where He Excels
I was very excited when Barrett committed to Ohio State. Aggregate recruiting rankings seem to bear out that excitement. Barrett is listed as the #13 quarterback recruit in the country by Scout. Rivals.com has him as the #7 dual-threat quarterback prospect and the #152 prospect in the country. 247Sports is even more bullish on him, putting as the #3 dual-threat quarterback prospect and #100 overall prospect. Those are nice, but I'm even more intrigued about Barrett now than I was this time a year ago.
Barrett is adroit at the screen game. It's not a huge part of Ohio State's offense, but it is nevertheless an important part of Ohio State's offense. Release is very quick, often effortless. His ability to look the defense one way and come back play side allows for just enough hesitation from defenders to make the job easier for the receiving wideout or running back.
This is nice, but Barrett's ability as a runner may have been what made it worthwhile for Urban Meyer to send Tom Herman to Wichita Falls to get him. For you older Ohio State fans, Barrett runs like he has the best qualities of both Cornelius Greene and Rod Gerald. Not fair (and rather outdated) comparisons, I know. Still, he's very nimble on his feet. This helps him both in the pocket (while passing), and when changing direction and eluding tackles on the run. He has great reflexes, cat-like at times. He can do all this without losing points of pressure on the ball. Remember how careless Braxton Miller could get with the ball when running as a true freshman? Barrett doesn't exhibit any of those bad habits. To be clear, I wouldn't consider Barrett a home run threat, but he can make things very difficult for opposing defenses.
Barrett isn't particularly tall, but that 230 lbs given to him by Ohio State looks legit. He's very big. He may be an inch or so shorter than Braxton Miller, but has 20 more pounds on him already. Most of it is in his lower body as well. It makes him that much more difficult to wrap in the pocket.
I also am very impressed with what I have seen from his composure. He looked comfortable and in command in a lot of applications. There will surely be a change once he starts getting real snaps in practice and in games, but the intangibles are there. He looks like he could be mentally ready without too much trial and error.
Ohio State fans have also had the advantage of getting to read about him in practice. Barrett can't do much right now while he recovers from an injury that ended his final season of high school football, but he's doing all he can. Preliminary reports have him basically shadowing Braxton Miller, Kenny Guiton, and Tom Herman, even when it would be convenient for Barrett to exhibit a lack of focus. Barrett asks questions often and shadows the two veteran quarterbacks on the roster to see how they conduct themselves and how they execute the offense as it is intended. Stuff like this belies true freshman standing and demonstrates confidence that a player has what it takes to be the next "Texas quarterback", albeit in Columbus, Ohio.
Must Work On​
Well, here's the big one. Barrett's senior season (and high school career) came to an abrupt conclusion in the first week of October 2012 when Barrett suffered a very bad knee injury. He tore just about everything of consequence: ACL and meniscus, with a preliminary (key word: preliminary) report of him also tearing his MCL in the process. He is enrolled at Ohio State right now and has thrown a few balls in practice, but he's not cleared to run right now. Big question will be how he recuperates, though Barrett is young enough and versatile enough to recover fine.
In terms of some minor things, Barrett's deep touch accuracy can come and go, though I wonder if much of that is a function of a poor first day showing at a particular combine.
Highlights
Junior year will have to do.
Redshirt?​
I would think so? If Barrett plays this season, I'd think it's because something really bad happened to both Braxton Miller and Kenny Guiton (knock on wood). Cardale Jones has eligibility to burn as well this season, so my guess is Ohio State tries to save Barrett for next season. By that time, Miller will be a senior and Barrett, a redshirt freshman, could be auditioning for a three-year gig as starting quarterback at Ohio State. The future looks bright for J.T. Barrett, though possibly the near future and not the immediate future.
Miscellany
Despite losing J.T. Barrett to injury after the fifth game in the 2012 season, the Rider Raiders lost only one game the rest of the season before losing in the Division II semifinals to Lancaster.
As a senior, Barrett rushed for 569 yards with seven touchdowns and passed for 784 yards.
As a junior, Barrett rushed for over 1,500 yards with nine touchdowns and passed for over 1,600 yards. The Rider Raiders lost in the Division II quarterfinals to Midway.
Plans to enroll in the Fisher College of Business.
Has a 3.7 GPA.
He can be seen in jersey #16 this season.
Well, I think J.T. Barrett is better known.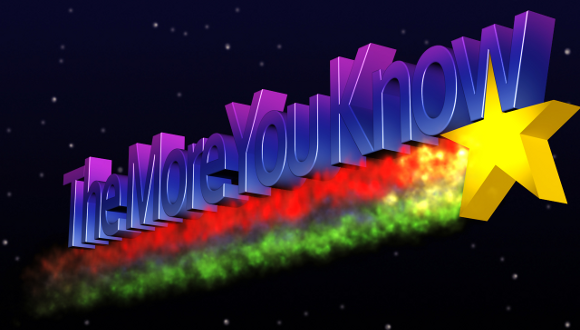 ---
Let's put him on the board.
| Name | POS | Ht | Wt | Hometown | Committed | Better Known |
| --- | --- | --- | --- | --- | --- | --- |
| Cameron Burrows | DB | 5'11 | 200 | Trotwood, OH | 01.19.12 | 02.19.13 |
| Jalin Marshall | WR | 5'11 | 196 | Middletown, OH | 01.30.12 | 02.26.13 |
| Billy Price | DT | 6'4 | 300 | Austintown, OH | 02.13.12 | 03.05.13 |
| Eli Apple | DB | 6-1 | 188 | Voorhees, NJ | 02.16.12 | 03.12.13 |
| Evan Lisle | OL | 6-5 | 280 | Centerville, OH | 02.28.12 | 03.19.13 |
| Jayme Thompson | S | 6-2 | 184 | Toledo, OH | 04.01.12 | 03.26.13 |
| Ezekiel Elliott | RB | 6-0 | 195 | St. Louis, MO | 04.01.12 | 04.02.13 |
| Marcus Baugh | TE | 6-4 | 233 | Riverside, CA | 04.10.12 | 04.09.13 |
| Tracy Sprinkle | DE | 6-3 | 255 | Elyria, OH | 04.17.12 | 04.17.13 |
| J.T. Barrett | QB | 6-1 | 230 | Wichita Falls, TX | 04.18.12 | 04.24.13 |