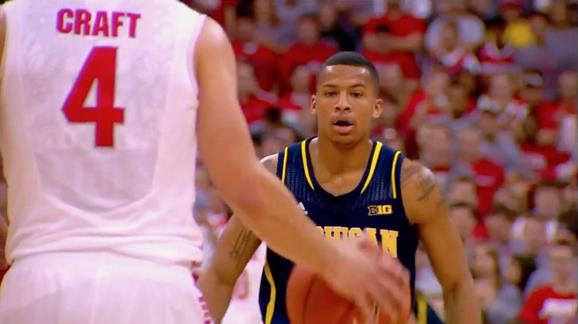 According to Darren Heitner of Sports Agent Blog and Forbes, Michigan point guard Trey Burke's sophomore campaign with the Wolverines will be his last in Ann Arbor. He's headed to the NBA.
Source: Trey Burke will leave MICH early. Will interview 5 agents: Jeff Schwartz, Arn Tellem, Henry Thomas, Bill Duffy, Alonzo Shavers.

— Darren Heitner (@DarrenHeitner) April 4, 2013
Report Credibility Score: 99/100. Burke nearly left after his freshman campaign, his stock is red hot and when you start naming potential agents, you probably have something real.
Update: Mom isn't happy.
SMH, Trey Burke is focused on the task at hand "ATLANTA". Let the season end & allow him to actually make a decision & stop assuming!!

— Ronda Burke (@Rondaburke2) April 4, 2013