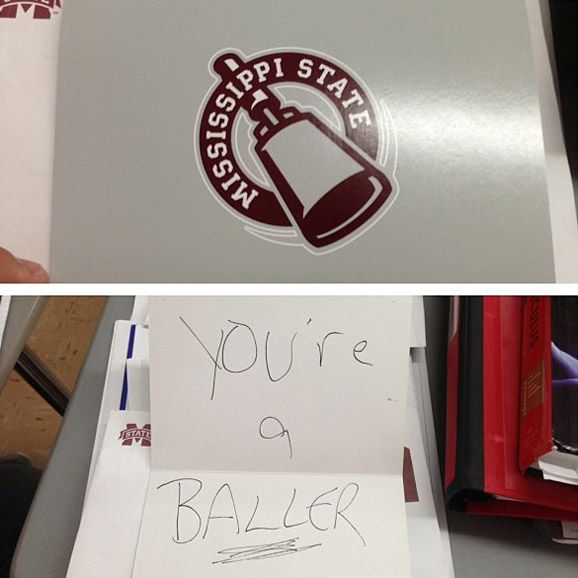 Saint Clairsville (OH) linebacker Michael Ferns committed to Michigan last August, but that hasn't stopped Dan Mullen and his staff from making a run at the four-star talent.
Ferns received a card in the mail from the Bulldogs that said "You're a BALLER" on the inside. That's it. "BALLER" was underlined a few times for emphasis.
Honestly, the only way this could have been worse is if the card simply said "YOU IS A BALLER."