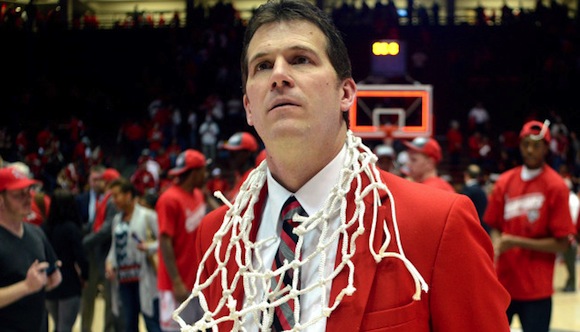 Being notoriously stingy with your basketball program has its, um, consequences.
UCLA, considered by most one of the top five college basketball jobs in the country, found at least two of its initial candidates – VCU's Shake Smart and Butler's Brad Stevens – uninterested in the job. Those decisions surprised many Bruins who still see the program as a desirable spot.

Coaches however point to the school's relatively modest commitment to budgets, the challenge of managing the many off-court and recruiting distractions of Los Angeles and the fact that schools of all sizes are now paying extremely well – especially in comparison to the cost of living on L.A.'s west side.
The Bruins now have a young coach with a track record of modest success at programs with very little pressure. Remember, Alford left Iowa after eight seasons for New Mexico after failing to ingratiate himself with boosters and alumni. Good thing he won't have to do that at UCLA, right?