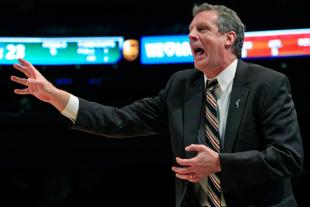 Last year when Ohio State faced the nearly insurmountable task of taking on the Loyola University Greyhounds in the first round of the NCAA tournament, I took it upon myself to break down the ins and outs of both the school and team in an effort to ensure that Matta and company would be adequately prepared for the most important game they would play all season.
Unsurprisingly the Buckeyes would go on to win that first-round game, no doubt thanks to the keen insight that my post gave them into their opponent. Well, basketball is a team sport, and I'm a team player, so this year I'm unleashing my investigative power on the Iona Gaels.
Iona University is a private, Catholic university just north of the Bronx with an enrollment of about 12,000 probably rich jerks (tuition is about 30k). It was founded in 1940, just before the beginning of World War II, with the express purpose of sticking it to Hitler. Okay, not really. But wouldn't have that been cool?
Instead of opposing the Nazis, Iona became a university devoted to providing students with a religious educational experience in the fields of Business and "Arts and Sciences," which at Iona seems to just be a fancy term for "Other." This makes sense, as the Irish (or Gaelic, if you will, where the school gets its nickname) Congregation of Christian Brothers that founded the school are especially noted for their razor-like business acumen, and today, Business is by far the most popular major among the undergraduates.
Iona's notable alumni page on Wikipedia is hilariously long, and one thing I've noticed about those things for lower-seeded schools is that there tends to be a direct correlation between the size of tuition and number of listed people no one has ever heard of or will ever care about (in a macro sense, I'm sure they're all lovely people with loving families).
Kyle Flood, head coach of Rutgers football, was a four-time letter winner at Iona, which no longer has a football team, and as if you needed yet another reason to stoke the flames of your hatred for our eternal rivals, Don McLean also is a graduate.
Basketball-wise, Iona is headed by Tim Cluess, a late bloomer in the college basketball coaching world. Cluess is a 54-year-old from Queens who spent 14 years coaching high school ball before moving up to community colleges and on to Iona. He also has a luxurious Queens-esque moustache, which has helped propel him to two consecutive appearances in the NCAA tourney.
Not that Iona really wants to remember anything about last year.
Up 25 against BYU in Dayton last year, the Gaels managed to somehow piss that lead away in the second half, scoring a very Wisconsinish 17 points in the second frame and allowing the biggest comeback in NCAA tournament history. 
This year the Gaels hope to do at least slightly better than "horrible bitter loss." Lamont "Momo" Jones is one of the top scorers in the nation, averaging 23 points a game, and Sean Armand isn't that far behind with 16.6. As a team, they rank second in the country in total points, at 80.7 a game, and have scored 90 points or more 10 times this season.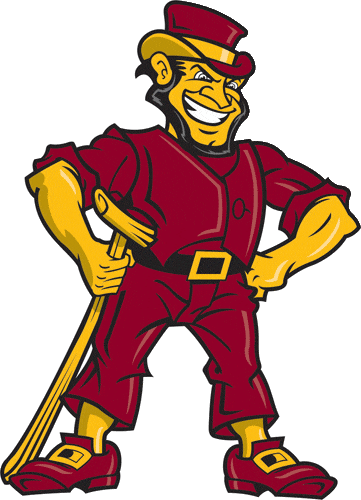 With that said, it hasn't been all smooth sailing in the MAAC Conference. Despite the gaudy offensive stats, this is still a team that went 11-7 against the likes of Rider, Canisius, and Marist in a conference that had three teams with 20 or more losses.
Particularly bad was the Gaels' overtime record, going 1-4 in extra innings, three of which came in a seven-game stretch where they lost six of those games. It's a testament to Cluess that the team didn't just fold like a lawn chair after that, and instead went on a tear that saw them winning their conference tourney.
This is a pretty awful matchup for Iona, and therefore a pretty entertaining one for us. Iona is all too happy to play exactly the kind of game that Matta and company love, and their overall lack of size means that Thad can go smallball all he wants with little drop off defensively. Especially fun will be watching Aaron Craft take five-foot-nine guard Tavon Sledge down to funkytown for 20-25 minutes, and Sam Thompson not being guarded by anyone even remotely fast enough to keep up with him.
On the other hand, anyone watching Ohio State this year knows that the fast break is more than a double-edged sword. It isn't totally inconceivable that OSU might have some difficulty handling the pace that Iona will try to set, and as a result could either be forced to play their game, or end up slowing the pace down and becoming the plodding Big Ten villain that we swore we'd never become.
Or maybe Deshaun Thomas will explode in a shower of confetti. And Aaron Craft is arrested right before the tip for selling state secrets to North Korea. And in a puff of smoke Thad Matta is revealed to be three gnomes standing on each other's shoulders.
All possible, but more likely is the scenario where Ohio State sets the tempo early, Deshaun goes ham because there's no one on Iona capable of guarding him, a bunch of rich alumni in New Rochelle grip the armrests of their unicorn leather easy chairs, and we thoroughly enjoy our Friday evening.