"A committee is an animal with four back legs." — John le Carre
The setup sounds deceptively simple: 14-20 experts sit around a table, look at the same objective data, and select the top four college football teams in the country.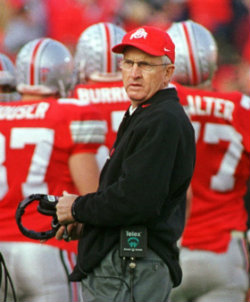 While the upcoming college football playoff system was designed to be more simple than the current Bowl Championship Series, its designers are coming to find that fewer moving parts doesn't make the process of selecting a champion any easier. 
With recent news that the playoff selection committee will consist of 14-20 members, with at least one from each of the ten FBS conferences, it's an opportune time to discuss just how difficult this job will be and why some may soon miss the BCS.  
Let me be clear: I have not and will not be shedding any tears for the current BCS bowl system in its final year, but we need tempered expectations for the playoff system. 
To begin with, the whole "settle it on the field" argument is misleading anyway – the better team always wins the game, right? If that were true then the transitive property would actually carry some weight. 
According to ESPN:
The selection committee will receive a "jury charge" from the commissioners. In ranking the teams, the committee will consider strength of schedule, where the games were played, conference championships and whether teams lost games because of injuries to key players.
These seem like legitimate metrics to judge the top four teams in the country (though I'd also suggest they look at some Football Outsiders statistics), but even when looking at common objective data, it is simply difficult to make comparisons based upon limited information. Here's the truly scary thing: If the playoff selection committee were comprised of 14-20 Nate Silver clones, the best four teams might not get selected and fans would still complain.
In fact, that's one of the reasons why the BCS computer rankings were introduced in the first place. They use objective information to rank teams without bias and without the corrupting influence of college football pundits. It partly abstracts the ranking process away from any individual or group, sheltered from conference lobbying, flashy offensive performances, or good stories.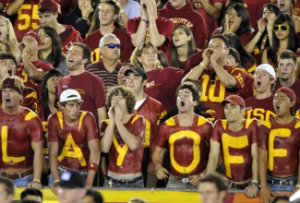 There's no way four football teams will clearly align in a tidy fashion. This past year, Notre Dame and Alabama would have been obvious choices. Then who? Florida? Georgia? Oregon? Kansas State? Texas A&M with Johnny Manziel was playing better than any of them.

It's the same dilemma every year. Only now, instead of blaming six computers, 59 coaches or the Harris Interactive Poll for perceived injustice, fans will have a tidy list of targets.
We now think that a committee of people, each of whom brings specific bureaucratic interests to the table, will be able to more accurately agree decide which four teams are eligible to compete for the national championship.
As Bob Copeland once said, "To get something done a committee should consist of no more than three people, two of whom are absent."
There are certain to be conflicts of interest within the committee and the battle lines are already clear: the Big Ten advocating conference champions vs. the SEC fighting for multiple spots in the playoff, non-AQ representatives arguing for Boise State, or conferences that haven't sent a team to the playoffs in a few years (ACC, Big East, B12) fighting for a shot. 
Furthermore, how will the four to ten extra spots on the committee be distributed between the conferences? Should the larger conferences get an extra representative? Or should they be (relatively) unassociated?
While I've painted a gloomy picture of the playoff selection process, it's nonetheless likely to result in more interesting and diverse matchups for fans, an increase in tougher scheduling during the regular season, and at least give non-traditional powers an increased opportunity to win it all.
With a least one representative from each conference, it is certain that at least the committee will likely never suffer from groupthink – the membership will be diverse, there is no clear member hierachy, or a real incentive to seek unanimity over individual interests. 
And there is a chance that Ohio State's interests will be represented directly through John Cooper, who has previously expressed an interest in joining the committee. 
While any committee member will face ludicrous pressure from individual irrational fans – imagine some members of Buckeye Nation pressuring Coop to vote for a 6th or 7th ranked Buckeye team, for instance – a school has a lot to gain by placing an alum or former coach onto the selection committee. 
This is especially important because going undefeated won't guarantee a spot in the playoffs. Gene Smith and Urban Meyer understand this and have focused their efforts on scheduling marquee out of conference games, increasing the number of conference games, advocating for better recruiting across the Big Ten, and (hopefully) supporting Coop's spot in the committee.
Hopefully Buckeye fans won't ever have to miss the BCS era.