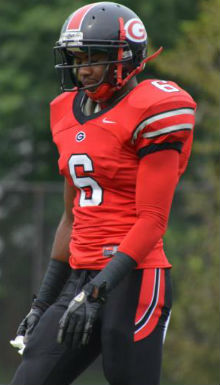 Less than three weeks from National Signing Day, many teams are placing the finishing touches on their 2013 recruiting classes.
Some other schools, such as Ohio State, are still flying at top speed on the recruiting trail, issuing out offers to new prospects still to this day.
Five of the teams in our conference recruiting rankings were able to gain a commitment to their class in the past week. One of those teams, Nebraska, also lost a pledge to a league opponent.
There are only 20 days that remain in the 2013 recruiting cycle but as evidenced in the past week, a lot of movement is still being made by many of the teams across the country. Do not step away from the situation or you will miss out on some action in the recruiting world that could pop any moment.
With the Buckeyes adding ATH Christopher Worley to the class over the weekend, and Michigan picking up two pledges, will Ohio State be able to hold off the Wolverines for the top spot in the conference again this week?
Join us after the jump to find out.
1. Ohio State

The addition of ATH Christopher Worley was enough for OSU to hold off the Maize and Blue for the top spot this week. The Buckeyes are not done, either.
Ohio State will attempt to pick up a few more pledges the rest of the way out of a group that includes Oregon commit ATH Dontre Wilson, WR Corey Smith, OL Cameron Hunt, OL Dan Skipper, WR Ky Priester, and S Vonn Bell.
Urban Meyer and the coaching staff will also attempt to take full advantage of Chip Kelly's departure from Oregon. A couple hours after the media found out about Kelly accepting the Philadelphia Eagles job, we found out that the OSU coaching staff had sent out offers to Oregon commits ATH Tyree Robinson and ATH Tyrell Robinson, who are a pair of talented twins.
2. Michigan

Despite losing out on the recruiting battle for 2014 Detroit (MI) Cass Tech DB Damon Webb to the arch-rival Buckeyes, the Wolverines had a positive week when it came to their 2013 group. 
Michigan poached OL Dan Samuelson from Nebraska and DB Reon Dawson from Illinois. Brady Hoke and the staff lead the conference with 26 commits and will now concentrate on garnering the signature from top-flight RB Derrick Green, as they are in dire need of offensive skill players.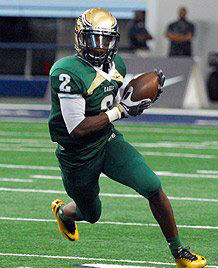 3. Nebraska

The Huskers class was invaded by Michigan in regard to the loss of OL Dan Samuelson, but not all was lost in recruiting for Nebraska.
Bo Pelini's staff received a huge pledge this week from top target RB Terrell Newby. More work is to be done for the staff with the need to bring in a playmaking wide receiver.
4. Michigan State

The Spartans have been very quiet in the last few months but could wake up in a big way soon.
Pittsburgh commit WR Tyler Boyd is rumored to be visiting Michigan State soon, and getting him to flip would be a huge pickup for Mark Dantonio.
An elite pass-catching target is important to find for QB commit Damion Terry, and Boyd could be just the answer for Sparty's need.
5. Penn State

Penn State is awarded sole possession of fifth place in our rankings this edition, breaking away from Wisconsin this week.
PSU has a lot of top-tier firepower in their group with QB Christian Hackenberg, TE Adam Breneman, and DE Garrett Sickels.
Bill O'Brien was tasked with one of the tougher recruiting jobs in recent memory and has answered the challenge valiantly. At this point, the Nittany Lions are focusing on jumping off to another hot start in 2014. 
6. Wisconsin

It was a rough few days for new coach Gary Andersen and his staff.
Most of the bad news centered around prized S Tyler Foreman announced his intentions of decommitting from the Badgers' program. Foreman is a key loss after being celebrated strongly by the Wisconsin faithful when he pledged his services.
Retaining ATH Marcus Ball in the class will be a top priority for the new coaching staff moving forward. He has looked around but thus far it is believed he will remain loyal on his commitment to Wisconsin.
7. ILLINOIS

DB Reon Dawson chose to depart from the Illini and become a Wolverine, leaving Illinois with 25 members in their 2013 class. The goal for Tim Beckman and company will be to keep the rest of the group together up until Signing Day.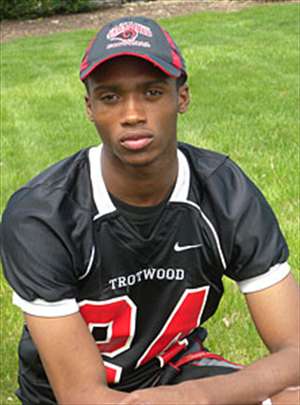 8. Northwestern

Pat Fitzgerald's Wildcats remain a player in the recruitment of Ohio State target James Clark after receiving an official visit from the star receiver.
Clark would bolster a solid offensive class that already includes ATH Godwin Igwebuike, but it will be tough to lure the Florida native out of the South.
QB Matt Alviti is well-liked by the scouting services, giving Northwestern potential to have a potent offensive attack in the future. Northwestern held at 20 pledges and will look to close out the recruiting cycle on a strong note.
9. Rutgers

The Scarlet Knights are still reeling a bit after missing out on in-state LB Alquadin Muhammad and suffering the decommitment from LB Skai Moore.
A fantastic finish is needed for Rutgers to rebound, and would set them up well for their move to the Big Ten in a couple seasons.
In-state DE Tashawn Bower remains available and Kyle Flood's staff will do everything in their power to claim his signature on February 6.
10. Maryland

The Terrapins added DE Chandler Burkett over the weekend. Burkett will serve to provide depth across the defensive line in College Park.
LB Yannick Ngakoue is a target left on Maryland's board that would improve their personnel up front. Ngakoue might not decide until Signing Day, but the Terrapins are expected to be a legitimate threat for his services.
11. Iowa

The coaching staff in Iowa City held steady at 17 pledges. A top target the Hawkeyes continue to pursue is WR Brian Lemelle and landing difference-makers like him needs to be a priority for the program. 
Lemelle won't be the only prospect Iowa chases until February 6, though. Kirk Ferentz's staff has a few openings in the class to be claimed.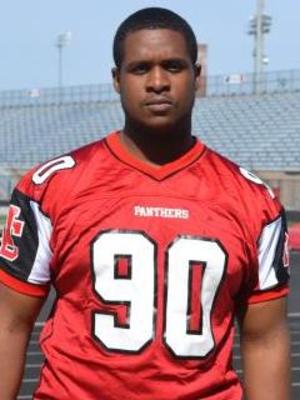 12. INDIANA

The Hoosiers continued their surprising momentum with a verbal from WR Tyler Smith. Smith becomes the 20th member for Indiana's class.
The staff in Bloomington has made recruiting in-state a priority. DL Darius Latham is already on board and they have continued to inquire on Ohio State commit Tim Gardner, as well as Georgia commit Tim Kimbrough.
13. Purdue

The old Boilermakers' coaching staff was able to net an official visit from WR James Clark. However, with the coaching change, Clark has told me that he will no longer consider Purdue.
Darrell Hazell will be very busy the next few weeks with the amount of spots that are still open and a serious lack of depth on the current roster.
14. Minnesota

The Golden Gophers are in a similar position as the Boilermakers.
With only 14 signatures expected to be faxed into Minneapolis thus far, a few pledges could be on the horizon for Jerry Kill's program.
He'll need them to be good ones; otherwise he could find himself on the unemployment line in the near future.
Rankings Overview

| Teams | # of Commits | Scout Star Avg | Rivals Star Avg | 247 Star Avg | ESPN Star Avg | Overall Avg  |
| --- | --- | --- | --- | --- | --- | --- |
| 1. Ohio State | 22 | 3.91 | 3.59 | 3.77 | 3.77 | 3.76 |
| 2. Michigan | 26 | 3.77 | 3.62 | 3.62 | 3.58 | 3.65 |
| 3. Nebraska | 20 | 3.30 | 3.00 | 3.30 | 3.45 | 3.26 |
| 4. Michigan State | 15 | 3.17 | 3.13 | 3.07 | 3.33 | 3.17 |
| 5. Penn State | 18 | 2.89 | 3.00 | 3.28 | 3.17 | 3.09 |
| 6. Wisconsin | 17 | 3.00 | 3.00 | 2.94 | 3.24 | 3.05 |
| 7. Illinois | 25 | 2.72 | 2.80 | 2.68 | 3.00 | 2.80 |
| 8. Northwestern | 20 | 3.00 | 2.84 | 2.80 | 3.00 | 2.91 |
| 9. Rutgers | 21 | 2.81 | 2.85 | 2.90 | 3.05 | 2.89 |
| 10. Maryland | 20 | 2.70 | 2.90 | 2.85 | 2.95 | 2.85 |
| 11. Iowa | 17 | 2.71 | 2.94 | 3.00 | 3.00 | 2.91 |
| 12. Indiana | 20 | 2.65 | 2.85 | 2.55 | 2.95 | 2.75 |
| 13. Purdue | 12 | 2.46 | 2.85 | 2.69 | 3.08 | 2.77 |
| 14. Minnesota | 14 | 2.43 | 2.77 | 2.71 | 2.86 | 2.69 |