Do you like to celebrate?
You do?
Good, because the athletic department is hosting an event next Friday, Dec. 7, at St. John Arena billed as a "skull session celebration of the Buckeyes."
Doors will open at 5:30pm with music from TBDBITL starting at 6:30pm followed by a program consisting of the following:
Ohio State's cheerleaders and Brutus Buckeye doing things that excite Ohioans
Remarks from university president Gordon Gee
"Local and statewide dignitaries, including Governor John Kasich and Columbus Mayor Michael Coleman"
Remarks from Urban Meyer and several of the players
A presentation of the Big Ten Leaders Division trophy
If you're an Ohio State student with a valid BuckID, you have everything you need to get you in the door. If you don't have a BuckID, you can get a free ticket voucher at Ticketmaster.
If you're on the fence about attending, may we remind you what happened the last time Urban Meyer was in one of these environments?
#BIG. Based on Twitter activity, last night's Rutgers-Louisville game may end up as the highest rated Thursday night Big East game of all time with both Big Ten and ACC fans tuning in to get a look at their future conference brethren.
Despite jumping out to a 14-3 halftime lead, Big Ten-bound Rutgers found a way to lose in what can only be described as pure B1G. The Scarlet Knights punted from Louisville's 31, dropped pass after pass down the stretch and sealed their fate with one of the prettier armpunts you will ever see.
It was a decent game, featuring a gutty performance from an injured Teddy Bridgewater, but nothing in the game rivaled this:
Louisville yeah you won the Big East but get ready for an ACC ass whoopin. #justsayin

— Anthony Boone (@aceboone7) November 30, 2012
That's Duke – DUKE! – backup quarterback Anthony Boone and he's now our favorite non-Buckeye.
ODDS ARE... Bovada released a set of odds for various props including the Heisman Trophy:
Johnny Manziel (Texas A&M) 1/6
Manti Te'o (Notre Dame) 7/2
Collin Klein (Kansas State) 15/2
Braxton Miller (Ohio State) 40/1
This is Manziel's to win, but it sure would be nice to see Braxton in NYC.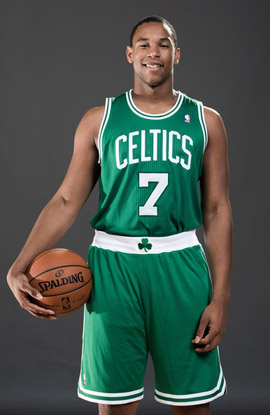 The book also released odds for Who will be the head coach of the Tennessee Volunteers for the 2013-14 season?
Butch Davis 3/1
Larry Fedora 15/4
Jim Tressel 9/2
Dan Mullen 5/1
Al Golden 21/4
Jimbo Fisher 7/1
Wait, what?
Clearly Jim Tressel is not headed to Knoxville. The school is still dealing with violations left by Lane Kiffin, after all, so the last thing they'll do is bring in a guy with a five-year show-cause penalty. What this does tell us is that Tressel's name is still very much alive for future coaching gigs, so don't be surprised to hear the Senator floated for other openings, even with the show-cause.
THIS ROOKIE WILL HAVE NO MONEY PROBLEMS. You know we love Jared Sullinger around these parts. In fact, he may have the highest approval rating of any Buckeye – football or basketball – among Ohio State fans in recent memory. So, naturally, we were excited to see him donate to the Jimmy V Foundation following a bet he lost to Nolan Smith.
To my duke and Ohio state fans. I made my donation of 200 dollars to the #jimmyV foundation.

— Jared Sullinger (@Jared_Sully0) November 30, 2012
Um... 
People trying to make me the first rookie to file for bankruptcy...... You people don't know right even if it was wrong lol

— Jared Sullinger (@Jared_Sully0) November 30, 2012
We appreciate his frugality, we really do. But Jared, you are making $1.3 million this year. Add another zero next time. That, or keep your donation specifics to yourself.
KIFFIN'D. The first major casualty of Lane Kiffin and USC's disastrous 2012 campaign? Monte Kiffin:
USC assistant football coach Monte Kiffin announced today (Nov. 29) that he will resign from the Trojan staff after USC's upcoming bowl game in order to pursue opportunities in the NFL.

"I wanted to make this announcement now so that our players who are preparing for the bowl game and our recruits who will be visiting campus are aware," said Kiffin. "I really enjoyed my time at USC and the opportunity I had to work with our players and coaches. The chance to work for my son, Lane, was unique and memorable, but we always treated each other professionally on a coach-to-coach basis.
The Trojans gave up 38 or more points in three games this season, including a school record 62 points surrendered in an early November home loss to Oregon. While Monte Kiffin is likely a future hall of famer at the pro level, his last season in the collegiate ranks will not be remembered fondly. Though his defensive front was hit hard by injuries, his struggles only lend further credence to the notion that it's easier to be a DC in the NFL than it is in college, thanks to the diversity of playbooks and schemes one must prep for in the NCAA.
Meanwhile, I'm going to go ahead and assume Lane was forced to make this move, because he was, and he now appears to have one more year to keep his job. As long he doesn't vote a 7-5 team #1 in the preseason (and then lie about it), cut short interviews because he doesn't like an injury question, have players slyly switch jerseys and over under-inflate footballs, he may be okay. But, I doubt it.
ETC. Happy birthday, Braxton Miller. And happy birthday to you, too, Doran Grant... Jay Feely settles a bet with Beanie Wells... Not to be outdone, Mike Vrabel digs up a six-year-old photo of Tom Brady paying up... Georgia Tech, staring down 6-7, was given a bowl waiver and MAC commissioner Dr. John Steinbrecher is rightfully pissed... IBM brings big data to Columbus... The best argument against the metric system we've ever seen.