One senior and three returning starters.
That's what Thad Matta has to work with as the Ohio State Buckeyes get set for the 2012-13 basketball season on Friday. To many, that might signal a rebuilding year. But Ohio State basketball doesn't rebuild under Matta. At the dawn of each season, the Buckeyes are already equipped with the necessary pieces for success.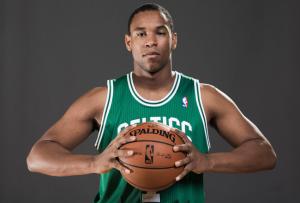 After losing three starters off the 2010-11 team, Ohio State cruised to 31 wins, a Big Ten championship and a berth in the Final Four. One year later, Ohio State looks to repeat that journey, only with one more game at the end of the season.
Matta's eight-year tenure in Columbus has included a level of success Ohio State basketball hasn't experienced in two decades. The Buckeyes are consistent players in the Big Ten title race and familiar faces in the NCAA Tournament. Another trend during the Matta era has been player turnover.
During a four-season stretch, from 2007-10, six Buckeyes left early for the NBA Draft. All six were selected in the first round, including No. 1 overall selection Greg Oden (2007), second pick Evan Turner (2010) and fourth overall pick Mike Conley Jr. (2007).
With the advent of the NBA age requirement rule, one-and-done players and early entrants into the draft has skyrocketed. Ohio State, along with Kentucky, are two programs that have dealt with a high volume of players leaving early but sustained their success. Matta has won at least 20 games in every season at Ohio State and captured conference titles in two seasons after losing first-round draft picks.
The two players Ohio State must replace this season are contrasting cases.
William Buford passed up NBA riches after his sophomore and junior seasons to stay in school, while Jared Sullinger stayed at Ohio State for two seasons before saying sayonara to the college life.
Buford left Ohio State as the program's third-leading scorer. He averaged 14.5 points and five rebounds as a senior. Sullinger leaves behind 17.5 points per game, 9.2 rebounds and a heck of a legacy for a two-year player. The Columbus native helped lead the Buckeyes to a 65-11 record the past two seasons.
"You can't replace them," Matta said of Buford and Sullinger. "You say to your guys, 'Look, I don't need you to be Jared or William. I need you to be yourselves and be the best you can be.'"
Gone is 32 points per game and more than 14 rebounds.
"Without Jared and Will we have to find ways to score the basketball," junior point guard Aaron Craft said. "We'll just try to take what the defense gives us. We have a lot of guys around us that worked really hard and can knock down a lot of shots."
The prime candidates to help make up for the lost production are junior forward Deshaun Thomas and sophomore forward LaQuinton Ross.
With the departure of scorers David Lighty and Jon Diebler a season ago, Thomas was one of the players who stepped up his game. He averaged 16 points and 5.4 rebounds over the course of the season, but really rose to the occasion in the postseason. In the NCAA Tournament, Thomas scored 19.2 points per game and pulled down 7.6 rebounds. He scored 31 points in a first-round win over Loyola (Maryland) and 24 in Ohio State's regional-semifinal win against Cincinnati.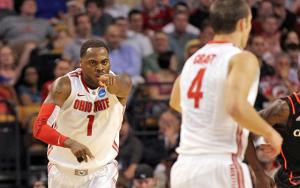 The late-season surge led many to believe Thomas would forego his final two seasons of eligibility and depart Ohio State with his classmate, Sullinger. But after mulling over the decision with coaches and family, Thomas decided another year of development was best for his game.
What Thomas hasn't experienced at Ohio State, though, is being the No. 1 scoring threat. He played sparingly his freshman season and Sullinger fit the scoring bill last year. But now it's Thomas who might draw double teams on a nightly basis, though he insists Ohio State has too many other scoring options.
Ross, a little-used sophomore, became a fan favorite a year ago despite his relative lack of playing time. His shooting prowess was known during his recruitment, and it only gained more traction after he lit up the scoreboard during open gyms in the summer of 2011. But an academic issue halted his progression.
"It was frustrating," said Ross, about the process that left him back home in Mississippi for nearly three months. "I felt like I could ball with anybody."
No one ever found out after the time away from the team left Ross behind his fellow freshman class. He played in nine games last season. Poor defensive skills also contributed to Ross' lack of playing time. Quality defense and effort has been a hallmark of Matta-coached teams since his head-coaching career began at Butler in 2000. Ross said it was humbling when Matta sat him down and explained why he wasn't playing.
Now Ross looks to provide the Buckeyes with instant offense. He started the exhibition game versus Walsh and scored 13 points in 21 minutes. Ross can spot up and dribble and drive. Just being an integral part of the team is enough for Ross.
"It's great to know everything you worked for is right around the corner," he said. "I've been waiting to get back for a while. I felt like I sat on the bench so long last year, I should be stuck to it right now."
The person getting the ball to Thomas and Ross will be Craft, Ohio State's third-year point guard. Coming off a season in which he was named Big Ten defensive player of the year, Craft spent a majority of his summer working on his shot and becoming a more assertive scorer.
He averaged nearly nine points and 4.6 assists per game a year ago. But those numbers will have to be on the rise this season.
Craft will be the starting point for a more up-tempo offense, keyed on getting easy buckets in transition. Junior guard Lenzelle Smith Jr. and sophomore center Amir Williams round out the probable starting lineup.
Sullinger provided Ohio State with a player of the year candidate on both ends of the floor, but his absence also frees up the Buckeyes to run more freely up and down the court.
"This team is athletic," Matta said. "I want to use their strengths. We're going to be able to score some off of our defense. That's why a major emphasis on the preseason will be getting our defense down."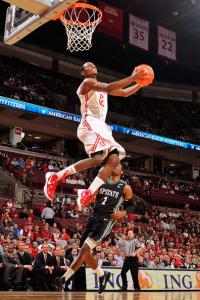 An upgrade on defense is the addition of the 6-foot-11 Williams, who's developed into a bona fide shot-blocking threat. In 14 minutes against Walsh, he turned away five shots. Matta lamented the fact, though, that Williams had opportunities to make the blocks because of defensive breakdowns.
"He's more active, more physical and a better rebounder," Evan Ravenel, Ohio State's lone senior, said. "He's an all-around shot-blocker. He's got a 7-foot-6 wingspan."
Ravenel, a 6-foot-8 forward, gives Ohio State another athletic big man who can run the floor and provide stability at both ends of the court.
"I think I am at my best when we're getting up and down the floor," Ravenel said. "I love being more active and constantly moving. I actually feel like when I am standing still it is easier to get complacent."
Matta has tinkered with several different lineups in practice. But the all big-man unit remains a mystery. Ohio State could have Williams and Ravenel in together on a limited basis. The ability to score becomes diminished if they are on the court together, but count Ravenel among those in favor of it.
"I would love that," he said. "That would be awesome. I wouldn't have to worry about playing defense. (Williams) could just block all the shots."
Off the bench, guard Shannon Scott and forward Sam Thompson bring life to the court. Both players worked extensively on their offense over the summer, and the results were already seen against Walsh.
Scott converted 3 of 6 shots form the field for nine points, a welcome relief for the coaches after he shot just 28 percent last season. Thompson made 5 of 9 attempts for 11 points and added four rebounds, four assists and three blocks.
In parts of the exhibition game, Craft and Scott were on the court together, which wasn't all that surprising. But what did attract some attention was the fact that Scott was the primary ball-handler.
"I like that combination," Matta said.
Said Craft: "Shannon has been great. It's all about earning Coach (Matta)'s trust. Just having Shannon out there, another high-IQ player, can only help. Defensively, he's badgered me for a year and a half, so I'm excited to see what he can do against someone else and see them get more frustrated."
March success is predicated on guard play. Having two capable ball-handlers and defenders won't be worse for the wear. But it remains to be seen what impact no Sullinger has on the Buckeyes.
"It's going to be interesting," said Craft, a teammate of Sullinger's dating to their AAU days. "It was weird at first in the summer not having him around. I think we've adjusted well. It's going to be a different team. We can't expect to do the same things we did last year just because we have different people."
Attrition has done little to stand in Matta's way before. There's no reason to think the ninth year in Columbus will be any different.