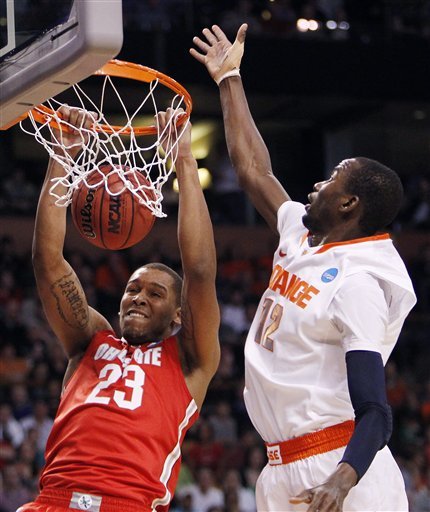 Summer for high school basketball stars means AAU, summer tournaments, and potentially greater events such as playing for the U-17 or U-18 Team USA overseas.
For college basketball coaches, summer means recruiting and recruiting hard.
AAU tournaments are a great chance for coaches to see prospects against the best competition out there and a chance to see potentially a handful of players they are recruiting at the same event.
For Thad Matta and the Buckeye coaching staff, the work for the upcoming 2013 class has just begun and several spots need to be filled. It would be most beneficial for the Buckeyes to have their commitments locked down before the early signing period starts on November 7.
With Jared Sullinger's early departure, the Buckeyes are left with sophomore center Amir Williams as their big man center piece, senior forward Evan Ravenel for depth, and sophomore center Trey McDonald at the end of the bench.
Matta's squad is in dire need of adding at least one additional big man in the 2013 class and two big men would fulfill all necessities.
So, with the early signing period just a few months away and on the horizon, let's take a look at the 2013 big man prospects that have mutual interest in Ohio State and the chances the Buckeyes land each one.
Chris Walker (PF, 6-9/220, Bonifay, Florida) Rivals: 5-Star (#6 overall) Scout: 5-Star (#6)
Chris Walker is as good as it gets for 2013 big men. Walker is a consensus top-10 player who will likely be a one-and-done wherever he ends up.
He will undoubtedly have instant impact on whichever school he elects to attend and will most likely attract other top prospects. In fact, Walker's AAU Florida Rams teammates may be factoring in to his decision.
Top rated PG Kasey Hill is committed to Florida and another teammate, SF Brannen Greene, is committed to Kansas.
Until a few weeks ago, Florida, Kansas and Ohio State seemed to be Walker's top three schools of choice with Ohio State actually as his favorite. Now, it seems that Florida and Kansas are the schools he'll be choosing from, although Kentucky could easily sweep Walker off his feet as Calipari loves to pick up his recruitment close to a decision date. He did still list seven schools including Ohio State yesterday.
Chance he ends up a Buckeye: 15%
Jordan Mickey (PF, 6-7/210, Arlington, Texas) Rivals: 4-Star (#51 overall) Scout: 5-Star (#21)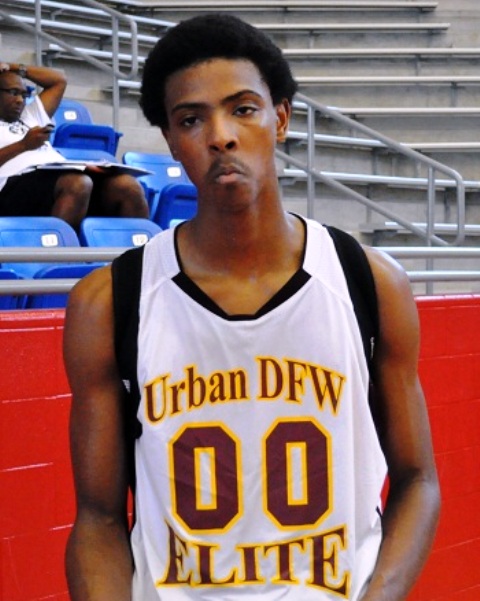 Jordan Mickey visited Ohio State back at the beginning of June and came away very impressed. Although he didn't commit, Ohio State definently jumped up on his short-list.
In fact, Jordan's father James Mickey said that two schools would probably be getting a return official visit from his son:
"Louisville and Ohio State all did great jobs with their visits. The chemistry was definitely there. Those are places that we're probably going to get in to our official visits."
Despite the good news, it seems that Louisville is the team to beat as coach Rick Pitino already has a great relationship with Jordan. We'll see if Thad can re-work his magic when he returns to campus this fall for an official visit. Let's also hope that Kentucky doesn't try to jump in at the last second as Mickey seems to be interested in the Wildcats as well.
Chance he ends up a Buckeye: 40%
Austin Nichols (PF/C, 6-8/193, Memphis, Tennessee) Rivals: 4-Star (#43 overall) Scout: 4-Star (#53)
Nichols was recently offered by Ohio State back at the end of April and his recruitment has been quiet since.
His father said that he would trim his list of schools by the end of August.
When Nichols received his offer from assistant coach Jeff Boals, he also received one on the same day from North Carolina and his father told Bucknuts back in May ($):
"We don't know a lot about them. We know about the football program but we really don't know about the basketball program. We know they have an awesome coach in Thad Matta and his assistants are top of the line but that is about the extent of our knowledge right now." 
So, unless Thad can get Nichols out to Columbus for an official visit, it's going to be tough to get this kid to commit.
Chance he ends up a Buckeye: 5%
Karviar Shepherd (C, 6-10/225, Arlington, Texas) Rivals: 4-Star (#34 overall) Scout: 4-Star (#57)
Shepherd is an Amir Williams-type center who blocks shots and surrounds the rim on defense.
For a while, it seemed that Shepherd would most likely be staying close to home and going to home-state Texas, Kansas, or Oklahoma State. That, however, has seemed to change this summer.
Along with his prep school and AAU teammate, Jordan Mickey (mentioned above), Shepherd visited Louisville and has built a strong bond with Rick Pitino. Conversely, Mickey looks to be making an official visit to Ohio State in the fall and could definitely bring Shepherd along for the trip.
Can you say package deal?
Chance he ends up a Buckeye: 30%
Julius Randle (PF, 6-8/215, Plano, Texas) Rivals: 5-Star (#2 overall) Scout: 5-Star (#2)
Randle is one of the best if not the best big man in the country. Randle is listed as a power forward but he can definitely play all five positions on the court.
In fact, Randle reminds me of a slightly more athletic Evan Turner as he goes extremely hard to the hoop and has a wide arsenal of finishing moves. He also could probably go straight to the pros from high school and will make one coach extremely happy for a year or two.
Every big program wants Randle and he continuously mentions Ohio State, Duke, North Carolina, North Carolina State, Kentucky, and Kansas as his top schools of choice.
North Carolina State could be the quiet favorite as Randle has visited with head coach Mark Gottfried in the past.
Most mock drafts have Randle going early in the 2014 draft, meaning he's likely to stay in school for two seasons.
Chance he ends up a Buckeye: 10%
Best of the rest:
Malik Price-Martin (#59/85 overall, visited Louisville, Ohio State and Miami-FL, Louisville leads), Tony Farmer (Not Rated, PF from Cleveland, OH, likes Ohio State but does not have an offer), Devin Williams (#76/75 overall, PF from Cincinnati, OH, also likes Ohio State but no offer)
Marc Loving (#42/48 overall) is verbally committed to Ohio State and is considered a "wing" not a big man (although sometimes listed at PF).