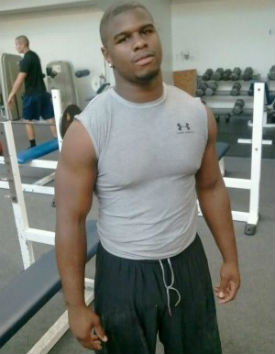 Ohio State hit the jackpot when it came to linebackers in 2012, landing five of the country's top players at the position. Unfortunately, luck hasn't been on the staff's side when it comes to 2013 linebackers as there are currently none in the class after both Lewis Neal and Alex Anzalone opened back up their recruitment.
In addition to Neal and Anzalone, the Bucks are looking at many high school prospects to fill the two to three spots they have for linebackers in this class, but they are also looking at one player in the junior college ranks. That player is Larry Butler III of Eastern Arizona.
Butler was originally a member of the class of 2010, where he held a couple of Division I offers coming out of Southern Lab High School in Baton Rouge, Louisiana. He ended up going to Sacramento City Junior College his freshman year due to non-qualifying ACT scores, and enjoyed a very successful first season recording 92 tackles, 4 sacks, 3 fumble recoveries, and an interception, while being named first team all-conference starting at middle linebacker.
Still having some grade issues, the 6-1/246 Butler decided to redshirt his second season last year in order to make sure he could focus on school and was on track to graduate. He decided at the end of last football season that it would be better for his career to transfer from Sacramento City in order to play on a bit of a bigger stage at that level and give himself more opportunities to make it to the Division I level. Butler ended up at Eastern Arizona where he will once again start at middle linebacker and is on track to graduate after fall semester.
Upon graduation from Eastern Arizona, Butler will have two years of eligibility remaining for whatever school he decides to attend. He has already gathered scholarship offers from some outstanding schools across the country and has garnered interest from other big time programs as well.
Schools that have currently offered him a full scholarship include Alcorn State, Arkansas State, Kentucky, Mississippi State, Purdue and Tennessee. Butler holds those schools in high regard, but is holding out for offers from the other schools that are showing heavy interest, including Ohio State, USC, LSU, Miami (FL), and UCLA.
The Buckeyes have had an eye on Butler for quite some time, as Greg Gillum originally reached out to the linebacker when he was at Sacramento State. Things fell off the radar a bit while Butler was working on getting his academics together, but the staff is taking an interest in him once again, with Butler saying he has been receiving multiple letters and emails from the coaches. He is also supposed to call the staff in the near future to set up an unofficial visit to campus.
When Butler visits Ohio State, it won't be his first time in the Buckeye state. The prospect briefly lived in Ohio and even spent his first semester of high school at Dublin Coffman, competing on their freshman football team. He has always had an interest in the Bucks since residing in the state and is excited to get back out to his old stomping grounds for an unofficial visit.
In addition to his ties to the school, Larry is very fond of the new OSU head coach. Regarding Urban Meyer he said, "He's a great coach. His resume speaks for itself. It would be an absolute honor to play for him".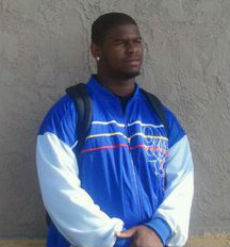 When it comes to an offer, Butler is confident he can land one from the Bucks, saying "I think I have a very, very good chance of landing one from them. They are looking for a veteran linebacker, so I'm anxious to have a great season and prove I can be that guy for the program".
If the Buckeyes do offer, Butler says they would definitely be in his top three, saying the other two on that list would be "USC and LSU, who are both close to offering as well".
If that scenario plays out, fans could see Butler having to pick from his one time hometown school in Ohio State and his most recent hometown school in LSU. How hard would it be for him to pick against the Tigers?
When asked if he could say no to Les Miles, Butler said, "It would be hard to say no to any school, as I am blessed just to have this opportunity. At the end of the day, though, I have to go where the best road to the NFL lies and where I feel most comfortable as a player and a person. Ohio State puts people in the NFL every year and they are one of the best schools on my list."
There is definitely still plenty of time for things to play out for Butler, as the Eastern Arizona star says there is no timetable on a commitment, although he would like to come to a decision right before or early in his season. Right now he is in waiting mode though, as he patiently sits working hard on his game every day, trying to earn more offers and get back on the path to Division I football he started a few years ago in Baton Rouge.
HIGHLIGHTS: