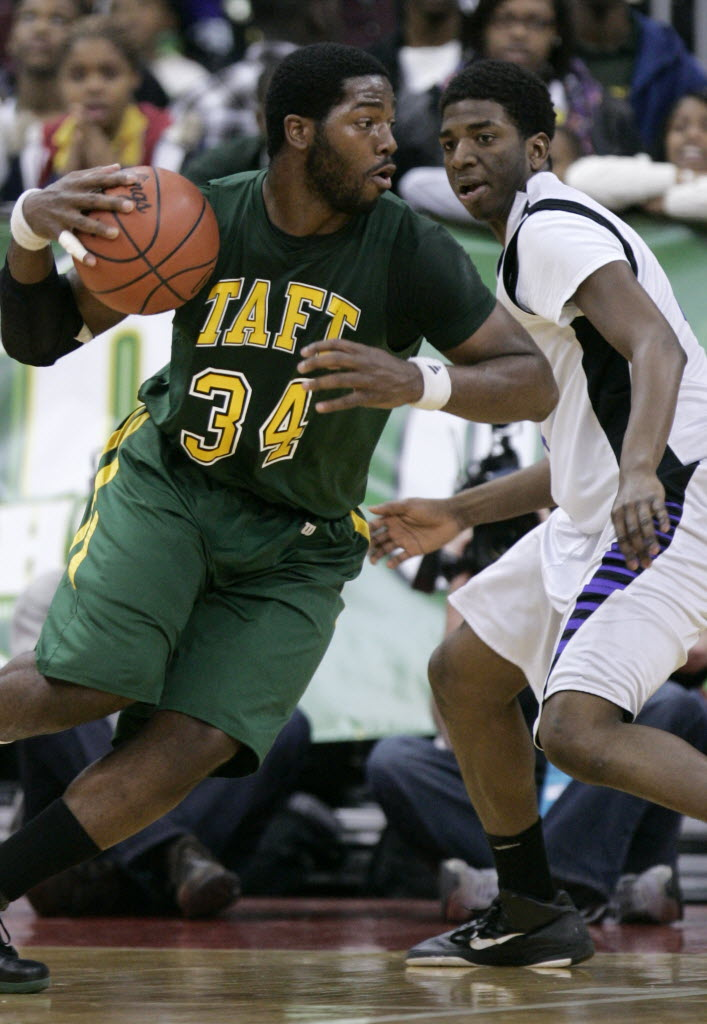 With the summer semester quickly approaching, starting June 18, the basketball staff is still working to fill three open roster spots that are currently vacated.
Mississippi State transfer Rodney Hood is a legitimate candidate to fill a spot, especially after visiting the Ohio State campus this past weekend. However, he still looks to take more visits to Memphis, Duke and potentially Florida State before making his decision. He is running low on time if he wants to enroll at the start of summer classes.
Even if Hood is added to the roster, he will not be eligible until the 2013 season. So, the Buckeyes will only have ten eligible players on scholarship for this coming season, including incoming freshman-to-be Amedeo Della Valle.
Many guys on this coming year's football roster excelled in multiple sports. Remember Cris Carter? He had every intention of playing both football and basketball at Ohio State but decided to focus on one sport. You know Houston Texans standout DE Connor Barwin? He played both sports for Cincinnati when the Bearcat program was in need of some bodies. The list is endless, but it is becoming rare today to see multi-sport athletes.
With all these open spots, I thought it would be fun to take a look at the football roster selecting those who would be a great fit to add depth to next year's basketball roster pointing out those who could make a difference and those who could help fill up some space
As the Buckeyes are still on their way to be a pre-season highly ranked squad, it is important to remember that this list is hypothetical and just for fun. There are plenty of guys on this football roster that could fill open spots, if Urban and Thad let these guys play multiple sports. Wishful thinking.
Roster Impact Players (guys that could play D-1 Hoops):
Adolphus Washington (6-6/260, PF)
Cincinnati Taft DE Adolphus Washington is as good as they come for multi-sport athletes. Washington was absolutely dominate on the grid-iron and hardwood this past season with 23.5 sacks during the fall while averaging over 23 points per game on the court. Washington thrives late in the games as his stamina is at an elite level and is able to run up and down the court late into games.
High School stats: 23.1 points, 14.4 rebounds, 1.6 assists, 1.1 steals (per game)
Washington was the Gatorade High School Player of the Year in Ohio this past season. Other notables to win the same award: B.J. Mullens, Jon Diebler, and Jordan Sibert. Many top tier schools had interest in Washington to play both sports, before he ultimately chose to solely focus on football at Ohio State.
Rival high school Cincinnati Hughes head basketball coach Bryan Wyant only had the highest praise for Washington on and off the court:
"I cannot say enough about the talent level, class and sportsmanship of Adolphus Washington. We have competed against him for the last three years and he is by far the most difficult player to prepare for. He has also always conducted himself on the court in a first class manner."
Where he would fit: Depth at the post. He could definitely play the 4-spot with his physicality and his ability to move up and down the floor. He could also be a slightly shorter scout team replica of Michigan State's Adriean Payne.
Highlights here.
Jordan Hall (5-9/195, PG)
We all remember RB Jordan Hall's days at Jeannette High School with Terrelle Pryor. Hall was an all-state basketball player scoring over 1,000 points in his career to go along with his football prestige.
High School Stats: 22 points 5 assists (per game)
Hall (along with Pryor) helped lead Jeannette to a state championship where he was the starting point guard. With electric speed (4.4 40-time), he would be able to keep up with most point guards and could help keep Aaron Craft and Shannon Scott in check at practice.
Former Jeannette head coach Jim Nesser had this to say about Hall:
"The thing about Jordan is he wasn't afraid to take the big shot. I considered him the MVP of that state championship team because he made big shot after big shot, and he had unlimited range on his jump shot."
His coach considered him the MVP of the team with Pryor, which is pretty significant as Pryor was widely considered a top 20 basketball prospect in addition to his football ranking.
Where he would fit: Depth at PG and scout team replica of Michigan's Trey Burke/Indiana's Yogi Ferrell.
Big Bodies (space fillers and scout team):
Darryl Baldwin (6-7/292, PF)
Solon High School standout DE/OL Darryl Baldwin was a 3-year varsity starter at PF for the Comets. Baldwin excelled on the gridiron, the hardwood, and the track showing that he is as versatile as the come for a big man.
Although he does not have the same basketball prestige as Washington and Hall, he would be able to add a physicality and size at practice for the current Buckeye bigs.
Where he would fit: he could help bump around Amir Williams and Evan Ravenel in practice.
Taylor Decker (6-8/315, C)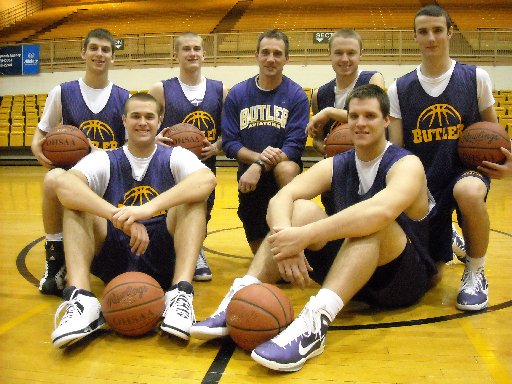 Dayton Vandalia Butler's OT Taylor Decker lettered three times in basketball before quitting his senior season of high school to focus on football.
Although he does not have the accolades some of the other multi-sport athletes achieved, his tremendous size would be very entertaining to watch on the court and would provide some in-practice competition for the Buckeye bigs. Imagine Williams and Ravenel trying to move Decker around in practice. If they can move him, they can definitely move Michigan State's Derrick Nix around in the paint.
Where he would fit: Scout team big man
Reid Fragel (6-8/255, PF)
TE Reid Fragel comes from a family rich in multi-sport tradition. The Grosse Pointe Farms, Michigan athlete spent his first three years ($) of high school lettering in basketball. His father played football at Michigan State (before transferring), his uncle was a multi-sport athlete at Cincinnati, playing football and basketball, and his brother was a basketball standout at Monmouth College in New Jersey.
So, playing multiple sports at a time are in his blood.
Fragel is also an athletic giant that could definitely help work the current big men on the low post.
Where he would fit: Scout team replica of Michigan's Jon Horford and Mitch McGary (although they are slightly taller, they have the same girth)
To sum it up, if next year's roster remains status quo, the Buckeyes could use some depth and where better than to look at the football roster? Although it's becoming more and more rare to have multi-sport athletes, it's fun to think about. Will it happen? Probably not, but the resource is always there.