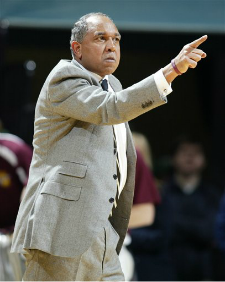 Ohio State looks to shake off the dismal performance from Saturday, as they travel to Minneapolis to take on the Gophers for the only matchup this year.
Ohio State has won five of the last six against the Gophers, including the last four, but Williams Arena is a tough place to play, as OSU has lost three of the last four times they have traveled there.
The Gophers have battled injuries all year and started off B1G play by losing their first four games, but have won five of their last eight and a home win tonight could propel them into a late season push for the NCAA tourney.
| # | Name | YR | HT/WT | PTS | REB | ASST | P | # | Name | YR | HT/WT | PTS | REB | ASST |
| --- | --- | --- | --- | --- | --- | --- | --- | --- | --- | --- | --- | --- | --- | --- |
| 4 | A. Craft | SO | 6-2/190 | 8.4 | 3.0 | 4.6 | G | 0 | J. Welch | JR | 6-3/195 | 10.1 | 2.4 | 2.7 |
| 32 | L. Smith, Jr. | SO | 6-4/205 | 6.1 | 4.8 | 2.0 | G | 13 | J. Coleman | FR | 6-4/200 | 5.6 | 2.5 | 0.9 |
| 44 | W. Buford | SR | 6-6/220 | 15.0 | 4.7 | 3.0 | F | 20 | A. Hollins | SO | 6-4/185 | 8.5 | 2.3 | 2.0 |
| 1 | D. Thomas | SO | 6-7/225 | 14.3 | 4.4 | 0.9 | F | 33 | R. Williams | JR | 6-7/200 | 10.7 | 5.2 | 1.9 |
| 0 | J. Sullinger | SO | 6-9/265 | 17.4 | 9.3 | 0.9 | C | 50 | R. Sampson III | SR | 6-11/230 | 8.2 | 4.8 | 2.0 |
Opponent
Tubby Smith and Minnesota are the anti-Thad Matta and Ohio State, playing 10 guys at least 10 minutes a game, with Rodney Williams as the only one who plays more than 26. They'll come at you with some full court pressure and continue to bring fresh legs off the bench to defend at a high tempo. They lead conference play with almost five blocks a game, while their 6.3 steals a game has them fifth.
Minnesota's scoring has held steady all year, averaging 68.9 PPG overall on the season and 67.2 PPG in conference play. Their 45.1% overall shooting from the floor in B1G play has them in the middle of the pack, but they connect on 36.5% from deep, which puts them fourth. In typical Tubby fashion, the Gophers rank in the top third defensively, allowing 41.7% shooting from the floor (4th) and 31.4% from the arc (3rd), while giving up 67.4 PPG (7th) in league play.
The Gophers also distribute the ball well, tallying a league best 15.4 assists per game, while turning it over 13.6 times. Despite playing four guys that are 6'7" and above, the Gophers have a -0.2 rebounding margin in B1G play, snagging around 34 a game. Their leading rebounder and scorer, Trevor Mbakwe was hurt in the seventh game and lost for the season, after coming out of the gates for 14/9 per to start the season.
Leading the way off the bench for Tubby will be the combo of Chip Armelin, Andre Hollins and Maverick Ahanmisi, who each play around 16 minutes a game. Armelin is a 6'3" SO., who has a streaky side to him. On the year he is scoring 6.5 PPG, but he went for 14 against Illinois and 15 against Nebraska over the last four games, while scoring a combined seven points in the other two. Armelin will step outside, but most of his shots come from inside the arc.
Hollins, a 6'1" FR., comes in averaging 6.2 PPG on the season, but went for a career high 20 in their loss to Whisky over the weekend, connecting on 5/6 from deep in 28 minutes. Ahanmisi a 6'2" SO., isn't as much of a scoring threat, going for almost four PPG on the season, but just a total of 19 points over the last nine games. Also seeing the floor, ready to hack Sullinger for a few minutes is freshmen, Oto Osenieks (6'8") and Elliot Eliason (6'11"). The duo combine to average a little over five points and rebounds per game.
Though OSU has seen tough defenses over the previous three games, Minnesota seems to be a little different. Tubby does a great job of mixing things up on the defensive side, pressuring full court, trapping any chance they get and throwing a few zone wrinkles in along the way. There is little doubt Aaron Craft can beat the press himself, but the outcome of this game will be determined by how well the big three of Buford, Thomas and Sully handle the pressure and the crowd. The Gopher defense will be relentless for 40 minutes, coming at the Bucks with fresh legs every few minutes, trying to tip every pass. If Thad continues to roll with just seven players and the Buckeyes are cold shooting again tonight, don't be surprised to see a Gopher upset.
Buckeye Breakdown:
One of the reasons I love college hoops is, unlike football, a loss like the one Ohio State suffered on Saturday isn't going to hurt their chances in the post season, unless of course that type of play continues to linger the rest of the year. I think most of us have known all season, that a taller, more physical team like MSU, could be Ohio State's kryptonite and the Spartans proved that in a big time way.
The blueprint is out on how to beat this team, get physical with them on offense and spread them out, forcing Sully to play a pick and roll on defense. The Buckeyes need to regain their composure and tighten the D up if they are going to get a win tonight.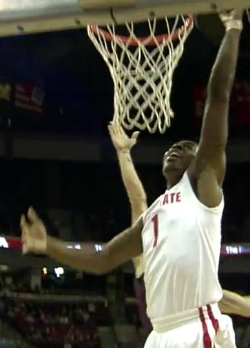 After hanging around the top ten nationally in FG percentage for most of the season, Ohio State's shooting has struggled of late, connecting on 44% or more in just two of their last six. Of course the biggest culprit is William Buford, who has made more than half his shots in just two of ten games since NYE, hitting 51/132 or 38.6 percent, including 33% (15/45) from deep.
We thought he might be ending his slump after the Purdue game, but to follow up his career high 29 with a 2/12 for four points performance is baffling. WB averages 13.9 PPG against the Gophers in seven career meetings and hopefully the old school shooting back ground of Williams Arena will help him regain the touch tonight.
I think the cure for the shooting woes is to take the ball aggressively to the hoop. It's obvious by now that this Ohio State team is not a threat from deep and their FT shooting has been better over the last four games. Not only will driving to the rack hopefully create some foul trouble, it will draw the defense in, which will allow for some ball rotation and open shots. DeShaun Thomas needs to get inside early and stay there to get him going and Sullinger needs to display a few more moves beyond the bulldozer into the lane that isn't getting as many calls this late in the season. A nice up and under move or even that baby hook he has can be effective tonight.
Like most of you, I'm not in the camp that believes Thad Matta isn't a good coach. Sure, he has his flaws, mostly lack of developing a bench and calling timeout in situations where most coaches call them (still should of called one after Knight hit the jumper in the NCAA's). However, OSU was 17-15 and 14-16 the two years before he came to Cbus and he has done nothing but win at least 20 games in each of his eight seasons, including five B1G title games, four B1G regular season championships and three B1G tourney titles. And once again he has this team in position to add to those totals. Dude is only 45 and as Buckeye fans we can only hope that he is here for another 15. 
The keys for Ohio State tonight are keeping their composure in a hostile environment, shooting above 46 percent and winning the rebounding advantage. We don't know who the refs are yet, but I've had a funny feeling all day that Hightower will be in the building tonight, brewing up some home cooking for the Gophers. The Bucks can't let any calls that don't go their way get to them. Keep driving to the hole, take quality shots and value each and every possession.
I must be honest, I don't have a good feeling about tonight with the way OSU has played of late. I know Ohio State is the better team, but the last three games have been close and the Gopher defense will be solid tonight, looking to exploit what Purdue, Whisky and MSU did well. I hope I'm wrong, as OSU follows up this trip with one to Michigan on Saturday night. An 0-2 week would knock them out of the regular season picture and drop them in the NCAA seedings. However, if OSU can put it together and look like the team who beat Florida and Duke early on, they are more than capable of winning both road games this week.
Etc
William Buford is still 80 points behind Michael Redd for fifth all-time.
Mike Tirico and Dan Dakich get the call tonight for the second straight Tuesday.