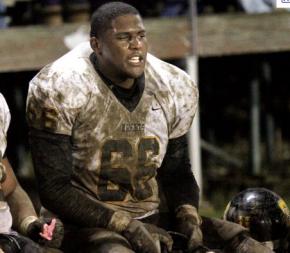 Welcome back Buckeye fans, recruitniks and impartial observers who wandered in here after taking a wrong turn somewhere north of Dayton. It's been a quiet few weeks on the recruiting trail since Urban Meyer set the world on fire with the commitments of Tommy Schutt, Noah Spence, Se'Von Pittman and the reaffirmation of Bri'onte Dunn.
Quiet not because the new Buckeye coaching staff suddenly came down with a bout of Bollmanitis (characterized by brief flashes of genius surrounded by weeks to years of complacency and feigned concern for your employment), but rather because the NCAA's recruiting calendar was set to "don't you dare". 
This weekend will mark the start of the next round of the recruiting race, so we'll once again push "Around The Oval" to the side and spend this Tuesday afternoon discussing how we at Eleven Warriors see this class of 2012 winding up.
where we are today
As we discussed last time, the once struggling Ohio State 2012 recruiting class has picked up a significant amount of steam since the public announcement of the Urban Meyer hiring in late November. 
There's been little "official" movement as far as roster transitioning goes, but we know now that Taylor Graham is officially out of the program and we're closer to being sure that at least two players (DE Melvin Fellows, and LB Scott McVey) will be granted medical hardship releases from the football program. There are others who will likely make their out of the program for one reason or another, so as far numbers go, I think that Meyer will be able to squeeze in 25 in this class without any real roster-wranglin' at all.
One of the biggest differences in recruiting today versus say, a decade ago, is that so many players take advantage of the opportunity to enroll in college early, where they get a head-start on the playbook, the college experience, working out, etc. It's a big advantage for the players who can do it, and there has been no shortage of 2012 Buckeye commitments who did just that. 
QB Cardale Jones, RB Bri'onte Dunn, WR Mike Thomas, OL Jacoby Boren, LB Josh Perry, and DB Tyvis Powell are all class of 2012 commitments who have already made their way to campus and are living it up at Ohio State. Steubenville DB Najee Murray is hoping to enroll in March to get a jump-start on his Buckeye career.
2012 Ohio State Commitment List

| NAME | POS | Scout | rivals | 24/7 | ESPN | Hometown |
| --- | --- | --- | --- | --- | --- | --- |
| Cardale Jones | QB | *** | *** | **** | N/R | Cleveland, OH |
| Bri'onte Dunn | RB | ***** | **** | **** | **** | Canton, OH |
| Warren Ball | RB | **** | **** | **** | *** | Columbus, OH |
| Mike Thomas | WR | **** | **** | *** | N/R | Los Angeles, CA |
| Frank Epitropoulus | WR | *** | *** | *** | *** | Upper Arlington, OH |
| Roger Lewis | WR | *** | *** | *** | *** | Pickerington, OH |
| Ricquan Southward | WR | *** | *** | *** | **** | Lakeland, FL |
| Blake Thomas | TE | *** | *** | *** | *** | Cleveland, OH |
| Patrick Elflein | G | *** | *** | *** | **** | Pickerington, OH |
| Jacoby Boren | G | *** | *** | *** | *** | Pickerington, OH |
| Tommy Schutt | DT | ***** | **** | **** | **** | Glen Ellyn, IL |
| Adolphus Washington | DE | ***** | **** | ***** | **** | Cincinnati, OH |
| Se'Von Pittman | DE | **** | **** | **** | **** | Canton, OH |
| Noah Spence | DE | ***** | ***** | ***** | ***** | Harrisburg, PA |
| Joshua Perry | LB | **** | **** | **** | **** | Lewis Center, OH |
| Luke Roberts | LB | *** | *** | *** | *** | Lancaster, OH |
| Devan Bogard | DB | **** | **** | **** | *** | Cleveland, OH |
| Najee Murray | DB | **** | *** | *** | *** | Steubenville, OH |
| Tyvis Powell | DB | *** | *** | *** | ** | Bedford, OH |
THE NEXT WAVE
Ohio State will look to retain the recruiting momentum that Urban created starting this weekend, when the Buckeyes play host to a quartet of big time prospects. Colorado OL Joey O'Connor, previously a Penn State commitment, ATH Davonte' Neal from Scottsdale, Arizona, DB Demetrious Cox from Jeanneatte, Pennsylvania and LB David Perkins from South Bend, Indiana will all be spending their weekend in the shadow of the 'shoe.
It's interesting to note that at present none of these players have what I would consider as a "committable" offer from Meyer and the staff, meaning that I don't believe they would accept a commitment from any of them (with the possibility of Neal being an asterisk on that assertion). While each of these players is a highly-ranked, nationally recruited prospect, it's my opinion that (at least in the case of Perkins and O'Connor) they would be considered in some way as "back-up plans" for Meyer if other players fall through.
O'Connor is an excellent offenisve lineman, but he's an interior lineman, which does not fit a real need for the Buckeyes with Boren and Elflein already in the fold. Yes, he's a better prospect than both, and if Ohio State could take 30 players (like Miami, Alabama, LSU, etc) I think he would definitely be a more talked about prospect. If he's offered look for him to possibly commit on the spot, but I'm not sure that will happen this weekend.
Davonte Neal is an interesting prospect, and is one that Buckeye fans should keep an eye on for the next couple weeks. Originally from Ohio, Neal was a ballboy in the 2004 Fiesta Bowl when Ohio State and Kansas State danced in the desert. He's a dynamic return man and could be a cornerback or a wide receiver in college. He's been very difficult to read in regards to his college choices, but he is visiting this weekend, and even if you have family in Ohio, it's not often you leave Arizona in January to visit the "Heart of it All" just for the fun of it.
Cox has tugged on OSU's chain for a while now, but his long time interest has finally been made more "real" in our eyes, as he has scheduled an official visit to Columbus this weekend. Cox is from the same school as Terrelle Pryor and Jordan Hall, so he knows all about Ohio State, and has been on visits many times. He has spoken to the new staff over the phone, but is looking to meet them face to face in the next few days. It will be interesting to see how Urban plays this one, especially with Bam Bradley still in the fold.
Perkins has been a bit of an enigma throughout the entire recruiting process, and his visit this weekend does nothing to change that. It seems that every visit that he's scheduled so far has been cancelled, and this former Notre Dame commitment may have some academic issues that would explain some of those cancellations. He's a guy who is unsure of what position he wants to play at the next level, and the Buckeyes see him as a LB, despite his affinity for playing running back. As I see it, he's now the #3 linebacker remaining on the Ohio State board. If #1 or #2 lands elsewhere, then the interest and pressure for David "Perks" up.
WHAT'S THE STORY ON THESE FELLAS?
Bam Bradley - Defensive Back - Trotwood, OH Bradley was expected to make a verbal pledge to Ohio State last week in the Semper-Fidelis All-American game but had a change of heart, choosing instead to delay his announcement until a yet-to-be-determined date and time. 
Why?
It appears that Bam was not entirely sold on Ohio State, for one reason or another. Some have speculated that he wants to give Pittsburgh, a previous favorite of his, and their new staff a chance to make their pitch. I don't think that's correct, and ultimately I think he will still end up a Buckeye, but unlike some recruits who are being "slow-played" by Ohio State and used as back-up plans, I think that Ohio State is actually Bradley's back-up plan. Whether or not he can get into the school he really wants to go to, that is the ultimate question.
Joel Caleb - Wide Receiver - Midlothian, VA As the first "official" visitor of the Urban Meyer era, Caleb appeared to have the inside track to become the marquis WR of Urban's first class at OSU, but it appears for whatever reason that the once white-hot mutual interest between these two parties has cooled to a barely burning ember. Maybe Caleb doesn't fit the size/speed combo that Meyer wants, or maybe Caleb wants to stay closer to home.
Why this one has cooled off is anyone's guess, but Caleb was once a likely commitment for the Buckeyes, however it seems both parties have moved on.
Camren Williams - Linebacker - West Roxbury, Massachusetts
Ohio State has been pretty fortunate to have their program getting "fixed" at the moment that Penn State's went "broken", and have made sure to capitalize on the unrest in Happy Valley by receiving commitments from former PSU verbal Tommy Schutt and PSU lean Noah Spence. Williams, a Penn State commitment and widely considered the "leader" of their class, may very well be the next piece of the Penn State jigsaw to fit into Urban's puzzle in Columbus. 
One of the country's top linebackers, Cam is #1 on the Buckeyes' board at the position, and the coach that was recruiting him at Penn State was not retained by the Nit's new head man, a move that may have been the final push off the Penn State ledge for Williams. 
When he visited Ohio State in December, Williams made a pledge to get back to campus in January, and that return trip is looking like it will happen the weekend of January 20th. It's being bantered about that his HS teammate, highly regarded CB Armani Reeves may tag along with him on the trip. 
Dalton Santos - Linebacker - Van, TX A new addition to the Buckeye conversation is Tennessee commitment Dalton Santos. A 6'2, 245 pound, run-stuffing middle linebacker, Santos started hearing from Ohio State a week ago, and he's most definitely interested in what they have to say. The Volunteers recently lost the defensive coordinator who Santos was expecting to play for, and that gave him the chance to start looking around.
Santos is a late addition to the Buckeye recruiting board, but he's moved himself up the list of potential commitments quickly. He's expected to visit Columbus the weekend of January 27th, and if he does, he goes from "interesting possibility" to "commitment alert" in a heartbeat. He's also considering Arkansas.
2012 Recruiting Targets

| Name | POS | Hometown  | Other Schools of Interest | Visit |
| --- | --- | --- | --- | --- |
| Jameis Winston | QB | Hueytown, AL | FSU, Alabama, Auburn | N/A |
| Stefon Diggs | WR | Baltimore, MD | Auburn, Cal, Florida, Michigan | N/A |
| Joel Caleb  | WR | Midlothian, VA | Penn State, Georgia, VaTech, WVU | 12/02 |
| Kyle Dodson | OT | Cleveland, OH | Auburn, Wisconsin | 12/10 |
| Jordan Diamond | OT | Chicago, IL | Auburn, Michigan, Wisconsin,  | 12/10 |
| Alex Kozan | OG | Highlands Ranch, CO | Colorado, Iowa, Michigan | 11/04 |
| Camren Williams | LB | West Roxbury, MA | Penn State, Boston College, UConn | 12/11 |
| Dalton Santos | LB | Van, TX | Tennessee, Arkansas, Ohio State,  | 1/27 |
| David Perkins | LB | South Bend, IN  | LSU, Michigan St, Tennessee, Mizzou | 1/13 |
| Bam Bradley | DB | Trotwood, OH | Michigan, Stanford, Pittsburgh | 12/16 |
| Demetrious Cox | DB | Jeannette, PA | Michgan St, Notre Dame, Wisconsin, Pitt, Penn State | 1/13 |
| Davonte' Neal | DB | Scottsdale, AZ  | Notre Dame, Arizona, Arizona State | 1/13 |
WHO WILL ROUND OUT THE 2012 BUCKEYE RECRUITING CLASS?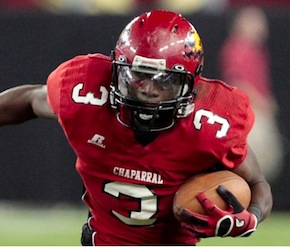 The Buckeyes are still hoping to secure a visit from Alabama's Jameis Winston, and the future first-round pick in this June's MLB draft continues to beat around the idea of making the trip north, but until that happens he's as likely to become a Buckeye as I am to become a supermodel. Same rule applies for super athlete Stefon Diggs.
Right now, there are 7-10 legitimate candidates to round out the Buckeyes class, and it's becoming a daunting task to try and narrow down who we think are the most realistic options for Ohio State.
As we did a few weeks back, Alex and I compared notes and have come up with our current predictions for who faxes their letter of intent to the WHAC on February 1st.
We both understand the need for help at offensive tackle, and apparently both have a tremendous amount of faith in Urban Meyer's ability to secure a few big-timers at the position come signing day.
At this point, we both see six more commitments to bring the class to 25, and it's hard to look at either list (if we're even close to accurate) and not be very pleased with how this recruiting class will finish.
2012 could end up being a special class, and one that paves the way for a superb, albeit small 2013 class. But that's a tale for another time.
The 11W Wrap-Up

| alex     | Jeremy |
| --- | --- |
| OT Kyle Dodson | OT Kyle Dodson |
| OT Jordan Diamond | OT Jordan Diamond |
| LB Camren Williams | LB Camren Williams |
| LB Dalton Santos | LB David Perkins |
| DB Armani Reeves | DB Bam Bradley |
| ATH Davonte' Neal | ATH Davonte' Neal |
Next Tuesday we will back with Around The Oval, where we'll take a look at the very special Ohio State hockey team as they play their arch-nemesis Michigan under the moon in Cleveland.