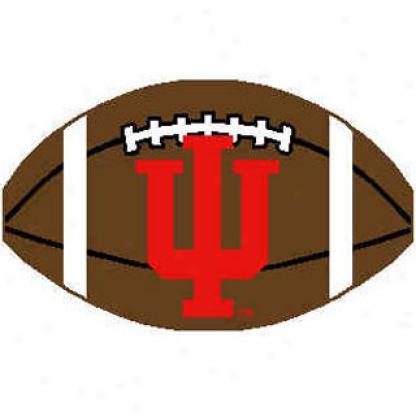 Coming off the biggest win of his head coaching career, Luke ​Fickell stepped to the microphone in the Alumni Lounge of Ohio State's Fawcett Center today to answer the assembled media's questions. After disposing of the Wisconsin Badgers last Saturday, it's the Hoosiers of Indiana who are coming to rumble this week. While the fanfair surrounding the game won't be as extravagant as it was for the Wisconsin game, it's no less important due to the new divisions in the Big Ten. If Ohio State is to make it to Indianapolis, then the Hoosiers must be moved out of the way.
For once, Ohio State isn't the team involved in controversy. Indiana dismissed its leading receiver, Demarlo Belcher, earlier this this week. (He was only three receptions short of being Indiana's all-time leading receptions leader.) Like Ohio State, they too bring in their fair share of freshmen and sophomores as they continue to look for the right recipe in Bloomington. 
The Hoosiers also come in seeking their first win in conference play.
... Fickell said the focus isn't particularly on who his team is playing every week but on bettering themselves every week.
... Boom Herron is a "secure runner", and he mentioned Boom brings a "confidence level", in both the player and the coaches.
... The oversized defensive-line is due to Ohio State wanting to get the "best eleven players on the field." Fickell said they'd look different if they had a Nate Williams or Thaddeus Gibson available to them.
... "Every win is big... It goes down the same on the schedule. It's one win and we move on.... It's not the time to look at it during the season."
... The goal of winning the Big 10 "doesn't change." He said going into the season you have "an idea" [of the expectations], but you always want to push your players to try to do better.
... "A couple big plays" was the cause of Ohio State's defensive melt-down in the last four minutes. Fickell also mentioned a "blown coverage" on Wisconsin's go-ahead score. 
... The defensive line has "done a good job. They took the challenge." He said they're "unselfish and they get better every week," (which is what Fickell is all about himself).
... Indiana also plays a lot of freshmen. Fickell said "you have to get them out there... so that way they're not freshman by the end of the year." He mentioned how Shawn Springs (his teammate while at Ohio State) might have been even better if he had gotten earlier reps as an example of the need to play young guys.
... "It's difficult" to play three running backs, Fickell admitted when asked about Carlos Hyde's lack of playing time. He said it has tested Carlos' dedication to the team, and Carlos has passed all the tests. He admitted "it's tough," but he said Carlos' opportunities will come and "he's got to be ready for them."
... Reporter: "You seem to be the only one in Columbus not concerned with your future. Is it really that simple?" Fickell: "If you let it." 
... Fickell said the coaching staff tries to lead by example in regards to unselfishness and dedication to the team. He said if they didn't, the players wouldn't respect them.
... Indiana is "a young group with nothing but up to go." He said they expect a wide-open offense with a lot of youthful aggressiveness. He said if you're trying to change some things at a program, "that's what you're looking for." He said the freshmen Indiana play "won't be freshmen on November 1."
... Luke Fickell has no rooting interest in LSU-Alabama. He doesn't get to watch a lot of college football because it's hard for him to enjoy it and not approach it like a coach.
... When asked where he's seen the most growth in his team: "The confidence level... they believe in one another."
... Before Braxton led the game-winning charge, he told Fickell "We got this." He said that's the confidence the coaching staff has tried to instill in him this year.
... Being at home -- after a win like last week -- "is big." But Fickell said they'll have to adjust to the noon kick-off time, which they haven't had in awhile.
... "If we can have an atmosphere close to last Saturday... you don't know how much that helps. It's a huge benefit... I'll work on the team; you guys work on the crowd."
... Fickell said his teams ability to work has led to recent success and not really the return of regular personnel.
... Fickell said the one thing his team does have to work on is "not worrying" if things go wrong on the field. 
... Note: Fickell's swagger level was about 324% higher than the first time he did this.