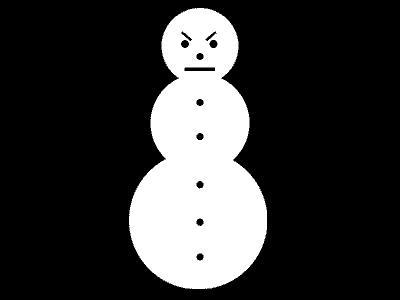 What exactly do snowmen have to do with this weekend's slate? Hell, I don't know. I am no oracle. But, have you looked at the slate of games this weekend? Good golly, it's awful.
Speaking of things which are awful: I am no longer tolerating Ohio State's on-the-field performance being bashed by supporters of other Big Ten programs. We lost our program's steward and our alien quarterback--what is your excuse, Iowa? Are the corn-fields not producing enough scrappy white kids anymore? And you, Penn State: why do you continue to trot out a mummified corpse as your figure-head chieftain every week? Quite frankly, it's creepy. (Wisconsin & Michigan State: Daddy will bring some more kool-aid to your table when I'm done. Until then, continue to play with your dolls). Indiana and Minnesota may be fielding teams of  middle schoolers this year. Purdue's team is a mustache. Northwestern? MORE LIKE NERDWESTERN. Hell, even the Big Ten Network can't afford to put a first-down line in its broadcasts. (Speaking of which, how did you old timers watch games without the first-down line?)
My lucky-ass record is being tarnished by all of you bums!!!! Good golly, do you not realize Urban Meyer is sitting on his padded throne whilst traversing our lands and coming to the realization he could warlord over all us for the next fifteen years? (*it's the pit growing inside of some Midwesterners' stomachs as they come to the slow realization none of their programs can go toe-to-toe with the ca$h factory known as "The Ohio State University"*)
Whatever. I'm over it. The $10,000 Presidential Power Parlay hit last week, so I can't complain. There's an old Marionaire saying: "If Warren G. Harding winning, we all winning."
To ze gamez.
LAST WEEK: 6-7
SEASON: 43-22
NATIONAL GAMES
#6 Oklahoma State (-7) at Missouri - 12:00 EST - FX
Oklahoma State has been riding and the Pokes will continue to ride. They haven't lost against-the-spread since week one. (-38 against LA-Lafayette). Vegas wants you to get all jacked up about the Tigers getting a touchdown "at a place like Missouri", but don't fall for that jive. I know Oklahoma State fans think they're cursed and they're all expecting the trap-door to kick-out from underneath them anytime now, but I don't think Missouri has the guns to go blow-for-blow with Oklahoma State as long as the Cowboys' defense brings their C+ (or higher) game.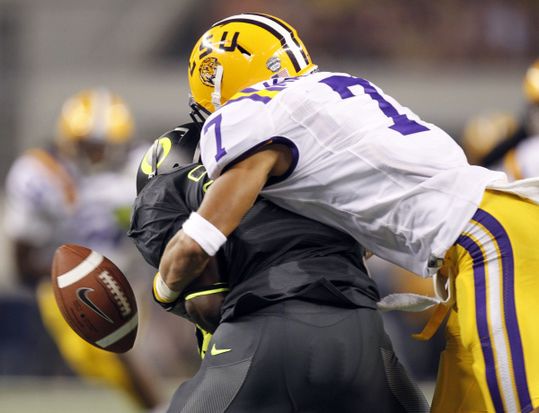 #20 Georgia Tech (+3) at Miami (FL) - 3:35 EST - ESPN
"A show-down between the two Coastal Division foes! Oh boy!" - ESPN. All jokes aside, I like both of these coaches a lot. For me, though, the first question is: can Miami stop Georgia Tech's running game? Their defensive statistics say they won't. Unless Miami can get to Georgia Tech early (as Virginia did last week) and cause Georgia Tech to open up the playbook, I don't see too many scenarios where Georgia Tech loses this game. Did you know Miami's wins have come against something called Bethune-Cookman, North Carolina, and Ohio State? (That start right there, above anything, is a testament to Joe Bauserman's greatness).
#19 Auburn at #1 LSU (-21) - 3:30 EST - CBS
So, you can't get even smoke synthetic marijuana these days, NCAA? (SMH). This spread was at 24 points before LSU announced the suspensions, which included its leading rusher and the Honey Badger. This line has now plummetted to 21 points as idiots rush to cash in on Auburn (+21). Unless Les Miles was killed (and there's no way to say he might not be by Saturday because he leads a shadowy lifestyle), I was riding with LSU no matter what Vegas set this line at. Have you seen Auburn play? They're atrocious. Now, I know I picked them to get beat by Florida last week--but Florida appears to be a raging dumpster fire. Auburn has also finally learned Barrett Trotter is terrible and now they're going to start a dude named "Clint". This Clint guy then proceeded to give us this gem:
"It couldn't get any better," Moseley said Tuesday. "Aggressive defense. No. 1 team in the country. All the hype coming up to it. It's Death Valley. Yeah, it's a little nerve-racking, but at the same time how could you draw it up better?
Oh, the innocence of an unblooded back-up quarterback going into Death Valley! Unfortunately, Clint, you won't have the honor of having your head fastened to a spike by Tyrann Mathieu because the NCAA is a tyrant. Still, this will not save you, younging. AUBURN CAN'T DO ANYTHING BUT RUN and I think LSU has shut down a lot better rushing attacks than sorry-ass Auburn's. A BACK-UP QB WHO COULD NOT SUPPLANT BARRETT TROTTER FOR SIX WEEKS IS GETTING HIS FIRST COLLEGIATE START AT DEATH VALEY THIS WEEKEND. This is all you need to know.
Air Force at #5 Boise State (-31) - 3:30 EST - Versus
So, I'm sitting on Twitter the other day, and I see this Tweet about "Kellen Moore's out-of-control bachelor party." Now, I'm always a fan of debauchery, so naturally I clicked the link. Besides learning Kellen Moore got his girlfriend off the assembly line where all attractive blonde girls come from, I also learned "out-of-control" can be used when the activities include bob-sledding and zip-lining. Now, how the hell do you get "out-of-control" while bob-sledding? Wouldn't that result in death? *shakes fist*. As for this game--Boise nearly covered a 32 point spread by half-time last week. I know Air Force is decent this year, but they're still going to get smacked, even though Chris Peterson did the whole "don't boo Air Force, they're our troops" routine and got massaged by the media for it. Seriously, how much disdain does Chris Peterson have for the collective intelligence of his fan-base ? What sort of cretin would boo any branch of the military? *thinks about college football fans* Actually, I rescind that. Still, Broncos fly high.
Tennessee at Alabama (-29), 7:15 EST - ESPN2
You think an asshole like Nick Saban is going to leave any survivors in his wake with somebody like Les Miles looming next week? Good try, Vegas.
USC (+9) at Notre Dame - 7:30 EST - NBC
I can't think of a game where I more actively root for both teams to lose than this one. Good golly, these two fan-bases absolutely deserve each other. Have you seen what they charge for an education? Pfffft. So, do I ride with Matt Barkley and his sun-crisped hair? Do I ride with the Papists? Or do I ride with Satan himself? These are the decisions which weigh heavily the remaining shred of conscience I have left. Whatever, give me the Trojans. (Moment of pause please, I need to shower due to the fact I just vomited on myself).
#22 Washington at #7 Stanford (-20.5) - 8:00 EST - ABC/ESPN (Regional)
Washington is scrappy! But do they have the gumption not to get the wood laid to them by three touchdowns? No, no, they do not. Though, if Washington does somehow keep it close or win, maybe there will be a break on everybody writing columns entitled things like "~*~ ANDREW LUCK IS SUPER CUTE AND AWESOME ~*~" for at least a week. I'm not holding my breath; I'm sure somebody will be captivated by the fact a 22 year-old at Stanford can call his plays at the line against Pac-10 defenses and have no choice but to let the world know about this awesome QB prospect wallowing away in anonymity in the California bay area.
WARREN G. HARDING'S $10,000 PRESIDENTIAL power PARLAY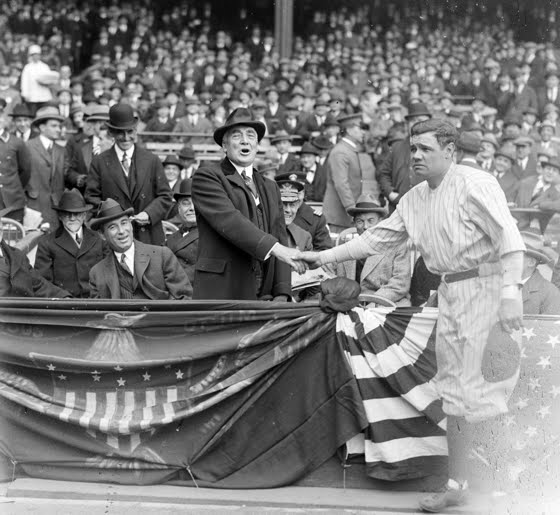 The 29th (and greatest) U.S. President, Warren G. Harding, was a renowned gambler, golfer, and lover of life. As such, his words are brought to you here through the medieval art of necromancy. Seeing as President Harding ushered us into economic success unheard of in human history (before being tragically assassinated by his jealous wife--which tanked the economy), his words here might as well come to your doorstep in the form of etched stone tablets. (All views and opinions presented here should be considered only those of Warren G. Harding himself, obvii).
LAST WEEK: +$100,000
THE SEASON'S HONEY POT: $91,157.02
When did this country turn into a bunch of haterz? A man simply isn't allowed to shine anymore. There always has to be some nitpicking nancy--fed up with their feeble existence--who somehow thinks tearing somebody down is a recipe for success in life.

This weekend proves a perfect frame for this anecdote. As you're all aware, I was tucked away--as I usually am--in a Mexican suite with three prostitutes and enough alcohol and cocaine to see me through the next fortnight.

The haterz had said my time was over. They said I would soon piss away all my money gambling as I whored and warred my way across Earth. They said that I was a false idol. My gang of street urchins even picked up whispers of Marion hoodrats trying to hate on my sexual prowess; as if I hadn't left them all walking bow-legged and jingling like a broken cash-register the last time I stepped foot in the City of Kings.

Was I thinking about these people as W.A. Titsworth, my Secretary of Collegiate Football Wagering, was handing me a burlap sack containing the $100,000 winnings from last week's $10,000 Presidential Power Parlay? No, I can't say that I was, because that would make me as petty as my haterz. (Although, usually when I'm involved in "the turning of the other cheek," it involves some slattern's buttocks).

I can't tell you much about last Saturday's shin-dig, mainly because by the time the party got jumpin, I was all hopped up on tequila, cocaine, marijuana, ecstasy, Percocet, Viagra and mescaline. The synapses of my brain didn't start working properly again until the next morning, when I found one of the hookers, (who earlier that afternoon had named herself a "party monster"), sprawled out on the marble floors and entirely naked. Thinking about rousing her for some morning fornication, I checked her pulse. Much to my chagrin (and libido), the woman was dead.

There were cries from the Mexicans in attendance to "behead her and put her in a dumpster"--but I am no barbarian. We gave her a proper burial. She was wrapped up in a Persian rug, weighted down with cinder blocks and thrown into the Gulf of Mexico. It was what the Great Hooded Rat in the Sky would've wanted.

After wiping my hands of blood (figuratively and literally), I realized I was tired of Mexico. Sure, the price on tequila was great and their whores seemed insatiable, but I am constantly filled by the urge to be on the move. So, as I sat in some back-alley, smoke-filled cantina, I began to plot my next power move.

Going through the contact list in my TracPhone, I stumbled upon a name I did not recognize: "Cocaine James". As I sat there, looking at the LED screen and nursing my drink, I tried to recall the purpose of adding a male to my phonebook after the sun had set. Then, much like a lion pouncing on a gazelle, the answer was on me. Cocaine James and I had met through a mutual friend--her name was "Samantha the Exotic"--at the party in my suite. He was an American who was in need of a smuggler. I rang him.

"James--it's Warren, from the other night."

"Shit," came the reply, "how could I forget?... Christ on a Bicycle, I think I'm still drunk from that party of yours."

I thought it had turned out quite casual, but I ignored that, "You still in need of those services? I may be in a position to render them."

"Of course," James said, "do you know where the Emporio de Regio used to be?"

I chuckled to myself at the irony, "Why yes, the one that was suddenly burned down, correct?"

"Indeed," he said, "Be there with your horse in an hour. My associates will meet you there."

I hung up the phone and took another drink of my Lady Bligh, which I was drinking as the Gods intended--over the rocks. With the power move made, I sauntered back to the hotel, got my affairs in order, and checked out.

"Until next time, Señor Pennybags!" Ernesto called as I strolled out of the lobby in much the same manner as I had arrived: carrying a duffle bag full of money and my trusty AK-47 slung over my shoulder. As I lit my Newport outside and felt the cool tropical breeze ripple through my existence, I thought about releasing a rap mixtape before deciding the streets weren't ready for that.

After stopping by the stables and un-tethering my trusty steed, Tornado; I rode to the ashen heap that used to be the Emporio de Regio.

Criminals have an honor code, and as such, I can't divulge much of what happened next. Just know, before the sun fell that night, I was with a small band of Mexican ranchers, traveling through the Peninsular Ranges on the Mexican-American border. While we weren't trafficking cocaine particularly, our horses had enough blow packed on them for fifteen life-sentences.

As we traversed the treacherous path, I gazed into the stars. What was galactic sex all about? I added it to my Bucket List.

However, when the ski-mask-clad men with assault rifles descended upon us, I figured they were figments of the peyote we had ingested before our journey. Their realness could no longer be debated, however, when sixteen red dots from their laser-beam scopes began their dance of death on my torso.

My first intuition was that we were being ambushed by a crew of stick-up men. I was preparing to bring down a meteor shower--which would have killed everyone, except me, in a fifteen mile radius--before my thoughts were interrupted.

"BY THE POWER INVESTED IN ME BY THE CITY OF KINGS AND THE FEDERAL GOVERNMENT: YOU ARE UNDER ARREST, WARREN GAMALIEL HARDING," came a command from one of the men, who was now holding a shiny plastic badge in his hand, as if that meant anything to me at all.

I held up my hand and turned to my troope, "Gotas tu armas, amigos." I said.

Their M-16 assault rifles were soon thrown to the ground. The red dots, however, had not left my sternum.

The man holding the plastic badge took off his ski-mask. It was an old nemesis of mine, the bumbling Sheriff of Marion County: Tim Bailey.

As his men took me off my steed, I turned to the Sheriff, who was inspecting some of the cargo we were carrying: "Shouldn't you be worried about busting heroin junkies, Sheriff? This here looks like actual police work. You know what happens when you guys wade into the deep end without your floaties."

He ignored me, instead slicing into one of the taped bricks with a knife. He turned to me as he licked the blade, his beady little eyes lit up in excitement.

"Oh yeah, we've hit the jackpot with this one boys." The Sheriff said, still looking at me. He tossed one of the bricks to his henchmen, who tucked it away under his Kevlar vest. No doubt that kilo would get "lost" en route to the evidence room.

"You're going down for this one, Warren. Trafficking cocaine? Hell, I figured even a degenerate such as yourself was above smuggling stepped-on Mexican cocaine. He looked over the pyramid of cocaine bricks, which was still being assembled by his men: "Yeaaaahh, buddy. You're going up state for quite a while for these shennanigans, especially when we add in those homicides and arson you committed two weeks back."

I spat on the ground. "There's your prison sentence, you pig. Tell your wife I send my regards, by the way. As for my bastard children--well, I guess I'll let you continue the charade of biological fathership. I despise children anyway."

"I should shoot you right here and now. The world would be a much better place."

"Your wife would wonder where she could find another diamond encrusted penis," I snarled, "now that she'd be back to being stuck with a eunuch for a husband."

As I stood there in handcuffs, with no means to defend myself, Sheriff Bailey punched me in the mouth.

This time, it was blood which I spat onto the dirt.

The Sheriff smirked, "I'm taking you back to America, where you will stand trial for your crimes against humanity."

"What of the Mexicans, Sheriff?" one of the henchmen asked.

"Kill them, behead them, and then bury them in shallow graves," Bailey said, "if they're discovered, it'll be blamed on the drug wars. We have our prize, after all."

Judging by the knot in the back of my head and my inability to recall anything after that, I'm going to guess I was pistol-whipped shortly thereafter.

So here I sit, in a 10x10 cell in California's notorious Pelican Bay.  I am now known as "Inmate #G029561721", but that is only to the guards. The prisoners, well... they know better than that.

Do not fret, my syndicate reaches through galaxies. I'm sure now, at the Celestial High Council, one of my Twizted Zorros is telling the Gods of my incarceration. I doubt I will be in here for long.

Now, federal incarceration usually means no cable TV--but the Warden of this fine establishment has some long-standing gambling debts to yours truly--so I've got that DirecTV flow coming at me on my 42" plasma TV. Tomorrow, my aquarium is scheduled to be installed.

Like a good shepherd, I will continue to tend to my flock until my legal problems are cleared up. I have a good feeling about this week's $10,000 Presidential Parlay. I have burned the midnight oil every night since being apprehended coming up with this week's banger.

According to W.A. Titsworth, investment in this week's $10,000 Presidential Power Parlay will yield a profit of $60,000. It's a street ballad which goes a little something like this: UTEP (-7), Oklahoma State (-7) and LSU (-21)

As I said: do not worry about your boy. Save me your legal recommendations too. This won't be settled by lawyers. No, this court will be held in typical Marionaire tradition: on the streets.

Stay close, my friends. We are almost there.
b1g games
#23 Illinois (-4.5) at Purdue  - 12:00 EST - ESPN2
Well, last week's game against Ohio State was probably the most predictable Ron Zook Trap-Door Game in the history of Ron Zook Trap-Door Games. Can Ron Zook rally his fellow tribesmen back together as they make the pilgrimage to West Lafayette? I would certainly hope so. I also look for AJ Jenkins to have a bounce-back game this week. (And #shoutout to Bradley Roby for talkin' some trash and then backing it up, by the way).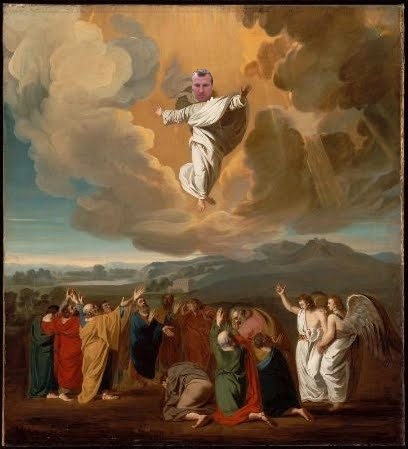 Indiana at Iowa (-23.5) - 12:00 - Big Ten Network
dajsasdadadkjasdajksdjaskdjakldjalk. And with that, I've already worked too hard in giving you the in-depth analysis you've come to crave from this piece. Though, somewhere out there, it's a degenerate who is betting with real money on this game. More baffling, however, is the fact he probably intends to watch this game. I wish I could meet this man.
#13 Nebraska (-25) at Minnesota - 3:30 EST - ABC/ESPN (Regional)
Minnesota had a bye-week last week to figure out how to repair the broken levees around their season. I like Coach Kill, but I do not like his football team in the slightest. When you're getting waxed by the likes of PURDUE, I don't think that's something which can be repaired in two weeks. Nebraska will be able to do what they want against the Gophers on offense. Sure, Nebraska's defense is creaky, but again--have you seen Minnesota play this year? This spread should be in the high thirties.
Penn State at Northwestern (+4) - 7:00 EST - Big Ten Network
Last week, I joked Penn State was 5-1 and still not ranked. I THEN PROCEEDED TO PICK THEM TO COVER A 12-POINT SPREAD. They're now 6-1, still not ranked, and I am no longer falling into that trap. I am done with you, Penn State, for the rest of the year. I don't know what you know about elven warriors, Penn State, but they are quite formidable indeed. And now you're giving one of them +4 points at home? I'll take it.
#4 Wisconsin (-8) at #15 Michigan State - 8:00 EST - ESPN
Vegas wants your eyes to light up at Wisconsin (-8). I know mine sure did, before I realized this was the reaction Vegas wanted me to have. Last week, Michigan State, using various cheap-shots and hard-nosed play, finally became what they were supposed to be going into this season. They absolutely dominated Michigan. So, why am I still riding with Wisconsin? Because Russell Wilson is a cash-cow and Wisconsin hasn't lost a game against-the-spread since week one. Sure, Michigan State dominated Denard Robinson, but Russell Wilson can actually throw a football. Unless Michigan State cheap-shots him (which isn't out of the realm of possibility), I don't see a game where Russell Wilson hasn't thrown for 275 yards and ran for 150 more. Bucky frolicks.