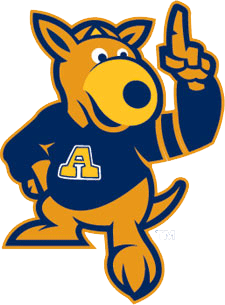 IN THE YEAR 2011... Jim Tressel will no longer coach Ohio State, former Ohio State de facto Speaker of the House Luke Fickell has succeeded him (with WR Coach/VP Darrell Hazell heading for Kent State), and Ohio State looks to rebuild sans 3 time BCS bowl quarterback Terrelle Pryor.
The Buckeyes enter the brave new world of a 12 team Big Ten and their first season in the Leaders division having to replace 7 starters defensively and short handed due to suspensions across the board. Where will this mystical journey take our fearless heroes?
Fox Sports Ohio's Zac Jackson is kind enough to step in and provide an authority on OSU's week 1 opponent, Rob Ianello's Akron Zips. Zac breaks down first year starter Clayton Moore, Ianello's 1st year in the Rubber City, and a few names to keep an eye on as the Bucks break in college football's new year.
As for our two hosts? Well they amuse themselves by over analyzing the depth chart, hitting briefly on which announcers they like (and aren't as favorable of), quickly touching on the contentious enigma that is Kirk Herbstreit, and mentioning a few of the other things on their radar for 2k11.
Lend us your ears noble statesmen. We promise, at very best, to leave you only slightly dumber for it. Right click save as here to download an mp3 for your portable listening pleasures, click play below if you want your coworkers to fall in love with the smooth sounds of Johnny Ginter and Luke Zimmermann, or simply check us out on iTunes and let the whole world know nobody does it better. Mazel tov, Ohio. Football is here again.