Happy Wednesday, sports fans. Apologies if you saw my name and thought for once, the week leading up to football had decided to move faster than a snail's pace. Nope, it's not Friday yet. You make one teeny reference to The Addams Family, and suddenly, you're on Wednesday duty. So, we've still got three long days until kickoff in The Shoe.
If you're anything like I am, then you're more prepared than a Boy Scout for Saturday. I've got my outfit laid out already, even though it consists of an Ohio State shirt and yoga pants. I plan to Hoke it up1 and only leave the couch for food or pee breaks. I've got a stockpile of my beverage of choice, which happens to be pumpkin tea, because I party HARD. I've created a spreadsheet of game times so I know what to watch, when, and for how long. Of course, you have to be ready for the unexpected. You may have to delay watching Oregon vs. LSU if, for example, the SE Louisiana-Tulane game goes to 12 OTs. There's always a certain amount of science involved in football Saturdays, but you've got to leave room for improv, too.
Before we get down to the news of the day, let me offer one more apology: if anything that follows seems as subpar as the Michigan defense, blame my internet provider for deciding that last night would be the perfect time for a sporadic internet connection. NO, COMCAST, I LOVE TRYING TO WRITE IN THREE-MINUTE INTERVALS AT TWO IN THE MORNING.
 O CAPTAIN! MY CAPTAIN! As many questions as there have been through this endless offseason, there was one thing I knew beyond a shadow of a doubt: Mike Brewster would be named a captain. Then Fickell had to go and throw egg on my face by deciding to rotate captains. While technically Brewster will be a captain—he, Simon, and Shugarts are up this week—there are no permanent ones until, perhaps, after the season. At that point, Brewster will make it official, because come on, this guy was probably leading the nursery in blocking drills a few hours after being born.  
To his credit, Brewster maintains a team-first attitude, as if you'd expect anything different:
"It would have been cool, but it's not about me. It's not about any individual this year. ... Coach Fick just said this is the best thing for our team right now and I trust him. I think it is the best thing for our team right now, just making everybody a part of it because we need everybody."
On the one hand, if there was any year that OSU needed to fuse together and form a super-sized Buckeye amalgamation, then the time is now. On the other hand, this year's team is fairly young and in need of steady leadership. Either way, Brewster will provide it, but the four-year starter has earned the right to be a captain every week.
Also, after he was named to yet another preseason All-American team, Brewster's reaction was blasé. Like most of us, he understands that it's about receiving postseason, not preseason, honors. I won't guarantee anything, though, in fear of jinxing him.
SO MUCH FOR MY SUPER MARIO BROTHERS' VILLAIN JOKES. The Ohio State Football Media Guide has been released. Peruse away and find out like I did that you've been mispronouncing the presumed starting QB's name. BAH-zer-man, not BOW-zer-man2. Sadly, I think I read that last year and quickly forgot it, Memento-style. Anyway, you can also learn how to pronounce the long snapper's name. Not Bryce Haynes, but George Makridis, the number one LS on the depth chart. Discover that Dalton Britt went to Clear Fork High School, which is in Ohio, not Texas. Realize that there's someone named Dalton Britt on the football team. I'm not exactly sure what Construction Systems Management is, though now I know it's Garrett Goebel's major.
Glance at the coaches and support staff section and let your stream-of-consciousness flow: Video intern Dane Chester, I think Billy Zabka once played a character with your name; Bollman, you look like an angry walrus in that picture; Paul Haynes, nice of you to pose for one of those Kohl's ads that comes in the Sunday paper; Stan Jefferson, what does a director of player development do exactly?, etc... 
 THEY LAUGH ALIKE, THEY WALK ALIKE. Mike Vrabel is fitting in nicely as the new linebackers coach. Andrew Sweat even thinks he could be Fickell's twin. Like what, all beefy white guys with dark hair look alike?
His first year out of the NFL, and Vrabel doesn't seem to miss it one bit. He's enjoying the start of his coaching career, even if he still needs to get advice from his best friend on how to do it. Both Sweat and Storm Klein remarked how "intense" he is, implying he often sounds like he's afflicted with Tourette's. He's also fond of getting in the trenches and showing the players how to hit. That doesn't mean he's unapproachable:
The players talk about how easy it is to relate to Vrabel, and that's not just limited to the linebackers. A lineman came up to Vrabel at Media Day in Ohio Stadium and asked the coach with the trim mustache and beard for grooming tips. 
He does have pretty impeccable facial hair. All in all, he appears to be clicking with the team, and hopefully the linebackers will confirm that with their play.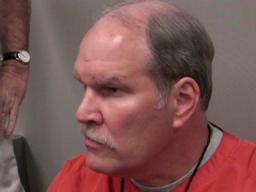 HEY! TEACHERS! LEAVE THEM KIDS ALONE! The Woody Hayes Athletic Center is now home to a Tressel Tribute wall. This was going to happen sooner or later, and it will hardly be the last recognition he receives from Ohio State. However, it's a bit of surprise that with an NCAA ruling still to come, it's already constructed. The 2010 season is not included, so it shows an 8-1 record against Michigan, six Big Ten titles, and a 5-4 bowl record. Since his Youngstown State stats are also part of the mural, five national championships are acknowledged and his career records stands at 229-78-2.
As much as I've embraced Fickell as the new coach, I hope I don't burst into tears when the team runs out on the field for the first time without Tressel. There's no crying in football, Sarah!
WON'T YOU HELP TO SING THESE SONGS OF FREEDOM. The other sideline on Saturday will also be looking for a little redemption. After a hapless season last year that failed to reach a Titanic-level of disaster thanks to a win over Buffalo, Akron wants to prove to everyone that they are less pathetic than you think they are.
As it usually is against in-state programs, most of the Akron players probably grew up cheering for Ohio State, and the opportunity to play in Ohio Stadium is pretty exciting. The Zips coach, Rob Ianello, has used the chance to line up against Ohio State as motivation during the offseason. He most likely doesn't expect a win, but he does expect to see an improved team take the field and never quit. Basically, the same song and dance you always hear when it comes to these early season MAC opponents. Of course, the last time these two schools played, Ohio State only won 20-2, so I'll save my mocking for the likes of Michigan.
THE OHIO STATE SECONDARY IS LICKING THEIR CHOPS. Get ready to catch some interceptions, Travis Howard and company, because Jacory Harris will be playing on September 17th. The NCAA ruled that 12 current members of the Miami team accepted improper benefits, and eight of them will be suspended. Five of them, including starting QB Harris, only have to sit out the first game.
I've given up trying to understand the NCAA. Anything on MTV makes more sense to me3. I'm going to assume that like usual with the NCAA, it's a money issue, and the reason Boom, Posey, Adams, and Thomas will be at home watching the game is because the memorabilia they sold was worth more money than the freebies received by the Miami players, with the exception of the three who will still be suspended. Those three, DL Olivier Vernon, S Ray-Ray Armstrong, and TE Dyron Dye, are out 4-6 games due to accepting benefits during recruitment. 
As Stewart Mandel put it, while they got off easy now, in the long run, this is bad news for the Hurricanes. The suspended players seem to have confirmed Shapiro's allegations about them, and if he was right in these cases, then, like most expect, Miami will get hit hard in the end. 
FICKELL NOT THE ONLY FICKLE ONE. Other B1G schools are still sorting out who will be starting this week at key positions. With Rob Bolden and Moxie McGloin, Penn State will also play two QBs. JoePa will see how well he adjusts to his new bionic parts to determine whether he's on the sideline against Indiana State. They also don't know who the right guard will be, and the depth of the offensive line is a big concern. A QB rotation and a thin OL? Sucks for the Nittany Lions, huh?
Indiana is another team with a question mark at QB, Michigan State is figuring out their OL situation, and Dan Persa may or may not be ready to suit up for Northwestern, who is dealing with a battle between Mike Trumphy and Jacob Schmidt4 at running back. Luckily, we'll soon get to see how all of these play out on the field.
 THIS AND THAT BUT MOSTLY THAT. B1G coaches, anonymously talking trash... If the QBs struggle, maybe Thad Matta will let Fickell borrow Aaron Craft... Shockingly, Sullinger is very valuable... The Hold Steady getting their Huey Lewis on... Awesome People Hanging Out: Paul Rudd edition... Yikes, how many of us have this?... The sign outside of The Daily Show.
1 Don't worry, I exercise the other six days a week, so I'm not in danger of literally Hoke-ing up. 
2 As in "a bow is a bow", not the kind of tie favored by Gordon Gee.
3 I watched about five seconds of the VMAs the other night, and I was all, "why is Lady Gaga dressed as Joyce Hyser in Just One of the Guys? Is her brother Buddy going to come out and show her how to scratch her pretend balls?" When that didn't happen, I turned the channel.
4 Oh great, now that stupid song is stuck in my head. And probably yours, too. You're welcome.