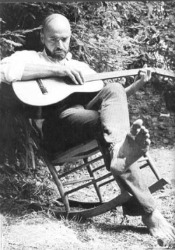 That sound you just heard is our glass ceiling shattering, which is really unfortunate, because it now rains into the Dub Cave.  Nevermind about that -- it's worth it. Please welcome Sarah, the first woman to enter 11W space. She's an Ohio State grad with the misfortune of being a current resident of the Mitten State, but we won't hold that against her if you won't.
 — — — — — — — — — — — — — — — — — — —
Good morning, readers, whether you are a Buckeye, a troll, my mother, or a bored enthusiast of The Walking Dead waiting to enter Ballroom 20 at Comic-Con. In case you were wondering, I was not christened by Shel Silverstein, but am in fact a woman. Unfortunately, at 11W Headquarters there already have been seven instances of sexual harassment...and I have apologized for each one. Disclosure was on HBO a lot when I was a kid. You'd think I would have learned my lesson.
Anyway, I'm super-excited to lead the ovarification of this site.  Prepare yourselves for references to Duchess Kate's sartorial choices1 and debates about where athletes rank on the Jon Hamm Dreaminess Scale. It's time to rock those pink, rhinestone-encrusted jerseys!
Or, similar to most Ohio State fans—male, female, shemale alike—I have a Nick Saban-esque cardboard cutout of myself just in case someone invites me to a wedding on a football Saturday2. We are not gender stereotypes but proud, loyal people of varying levels of passion3. So, unlike the NFLPA and team owners, let's not draw this out any further.
 Whenever the lockout does end, Terrelle Pryor is fine with not being a first-round pick. The former OSU quarterback, who has been training in Miami and in his hometown of Jeannette, PA, believes it doesn't matter where he goes in the supplemental draft. Pryor says he's going to work hard either way, as opposed to all the lazies hoping to win a job in the NFL through the power of Cheeto dust and episodes of Wipeout. Though, if the two-time preseason Big Ten offensive player of the year is not chosen in the first round, his agent, Drew Rosenhaus, just might go all Gus Fring-with-a-box-cutter on people.
Of special note, Pryor agreed to the article only if there were no questions about the circumstances surrounding his exit from Ohio State. If anyone4 is still praying he'll turn state's witness, he or she is probably out of luck. 
 Like Pryor's college career, the preseason B1G selections are no more. Sorry to those eagerly waiting to find out if Ohio State would be selected preseason conference favorites for a record fourth year in a row. At next week's Big Ten media days, there will be no voting on the top three teams. Also done away with are the preseason offensive and defensive players of the year, replaced with a "Players to Watch" list consisting of five players from each division. It remains to be seen if unglamorous positions like center will be included. If so, at least expect to see Mike Brewster as one of the ten. 
Even though preseason rankings are rather meaningless, with the addition of Nebraska and the uncertainty with Ohio State, I'm sure many were curious to see how the media would vote. Luckily for them, when August rolls around, there will be no shortage of sports writers and pundits with predictions that, two months later, will look as ridiculous as Michigan's throwback uniforms. 
 No Baconators for Stoney. ESPN's Brian Bennett talked with Jake Stoneburner about his workout routine and eating habits. Not only is he the rare college student that avoids fast food, but he also constantly risks his life by working out with John Simon. With an inexperienced group of wide receivers, especially for the first five games sans DeVier Posey, Stoneburner thinks that5 this could be the year of the tight end at Ohio State:
"We don't have any receivers who have proven themselves, so I feel like a tight end could be the quarterback's best friend this year," Stoneburner said. 
As preparation for all the catches he's going to receive5, he's also practiced with Anthony Gonzalez in the offseason:
"He was an incredible route runner when he was here, and he's been able to critique me on little things and help me get a lot better," Stoneburner says. "It feels really natural, because that's what I did in high school. I'm able to run routes and get open like I thought I could." 
 The basketball schedule is decidedly less cupcake-y this year. Jason King breaks down the best non-conference basketball games for the upcoming season. Sully and company are represented three times, with the match-up against Duke ranking #2 on King's list, right behind North Carolina-Kentucky:
2. Duke at Ohio State, Nov. 29 – Jared Sullinger returned to Columbus to win an NCAA title. A November victory over Austin Rivers and the Blue Devils would provide a huge jolt of confidence for the Buckeyes.
The road game against Kansas and the November 15th meeting with the Gators are also singled out. Of the 15 games King mentioned, Big Ten teams are part of seven of them.   
 It's almost the weekend. Enjoy these links. Everyone read about Eat Too, Brutus, right?...Congrats, Penn State...Just when you thought the Wisconsin BB team couldn't get any whiter...Trader Joe's Ron Swanson Special...Mr. Gorilla, you're trying to seduce me. Aren't you?
1 Can she really bring back pantyhose?
2 Do not get married on a football Saturday.
3 Mostly on the high end, though.
4 What's up, Ann Arbor?
5 For real this time!