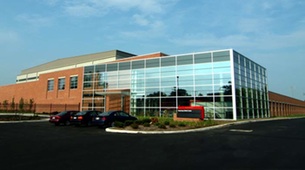 The move late Friday to replace Shelly Poe as head of Ohio State's football PR and communications with former staffer Jerry Emig was a curious one. She was widely admired within the SID community, having been elected to their hall of fame thanks to her run at OSU and prior to that, 19 distinguished years at her alma mater, West Virginia. Further, she was well liked by the beat guys for her efforts to open things up at the WHAC, providing access to players and helping to perform the minor miracle of getting media into select practices.
Whether Gee and Smith wanted a fresh voice for the program as it gears up for its August 12th hearing or Poe was burnt out, we may never know. We do know, however, that the Machiavellian scheme advanced by Brooks Melchoire -- that Tressel orchestrated the swap -- is 100% false.
We know this because because two people very close to the situation are directly disputing it. But don't take our word for it.
Let's start with Brooks' take on Emig:
Over a decade ago, it was Emig who was top dog at the OSU Sports Information Department. But in January, 2000, he resigned after it was discovered he had described comedian and Ohio State alumnus Richard Lewis in the Buckeyes' basketball media guide thusly:

"Actor, Writer, Comedian, Drunk."
It's true that in 2000, a media guide described the comedian in those unflattering terms and Lewis was justifiably upset. What's not true, is that Emig was in any way directly responsible for the incident. A low-level staffer thought it would be a hilarious idea -- it wasn't -- and Emig, as head of the department that produced the media guide, was fired. Seven years later, he was re-hired by the university and spent four years handling media duties for other sports before Friday's move.
But why was Poe reassigned? Here's what Brooks had to say:
After Poe allowed media access to Bauserman, who said little to nothing of substance about the most recent NCAA inquiries and the football program itself, Tressel sought out Poe's ouster, which was granted today with the announcement that Poe has been re-assigned to women's soccer, swimming, softball and "director of all on-campus championships."

It was also Tressel who pushed for Poe's replacement to be Emig, who I was told today got into a confrontation with a media member at the 2011 Sugar Bowl because the reporter asked Terrelle Pryor, during his only media availability that week, about the then-recently-imposed NCAA sanctions involving tattoos and cash for Ohio State player-only memorabilia.

If you were (somehow still) wondering if the walls were closing in on Tressel, I think you now have your answer.
Here's footage of the interview session Bauserman conducted after the spring game. The clip is just 90 seconds, but the entire 10 minute session was variations of "we're all in a competition" and "I hope to get a shot." Essentially, as Brooks said, "nothing of substance." As you can see, those responses -- 100% pure Tresselspeak -- would anger the coach to know end. Right.
The scenario also says nothing of Tressel's legenday loyalty. It's the same type of loyalty that drives us nuts when it comes to lineup changes and it was the same loyalty that helped Maurice Clarett get into the UFL. It's true, as Brooks stated, that Tressel personally traveled to Morgantown to pitch Poe on the position four years ago. However, there's zero chance he tossed his loyalty aside because of some non-statements out of Joe Bauserman.
Make no mistake, Jim Tressel is an extremely powerful figure within the Ohio State athletic industrial complex. His contract included a clause to ease his move into an administrator position when he called it quits on the sideline and Gee's comments at the March 8th press conference, in which he said he hoped the coach didn't fire him only reinforce that point. But, like any leader besieged by scandal, his capital within the organization had been sapped. It's highly unlikely he could have pulled the trigger even if he had wanted to.
Unfortunately, reports like this are par for the course for Brooks. It's the same publicity-at-all-costs thought process that inspires one to create a "girls" subdomain and launch on to any whisper or half-truth as if it is the gospel. It's also a formula that sometimes backfires.  Just two days before Cam Newton capture the Heisman, Brooks breathlessly reported that a source had told him that Cam's father, Cecil, would attend the ceremony. Of course Cecil would go on to issue a statement declaring his intent to skip the ceremony a mere 15 minutes after the story (and kept his word by not attending), but you'd never know it from visiting SPORTSbyBROOKS. The original story has been updated to convey the complete opposite of what it originally said with no note that it had been updated (Pro tip: the automatically created URL gives it away).
Add to that, and others, this latest example of Brooks' rush to publish -- facts be damned. When you don't do any of your own original reporting and rely on tipsters you're going to have things like that.