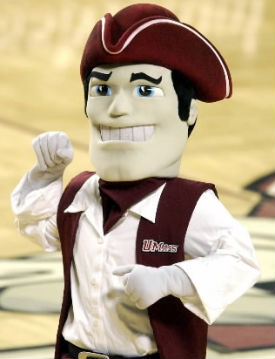 Good morning and welcome to your Thursday Skull Session. The Spring Game is just two games away and I'm starting to get that itching feeling of football re-entering my life. I don't know about you, but I'm a big fan of the Spring Game. I understand the sentiments that the guys don't truly go full speed and it's not the feeling of a real game, but in the Tressel Era the event has given fans who can't afford in-season tickets a chance to see the team, as well as provided fans like myself the chance to take in some football without worrying that I'll be too drunk to miss important on-goings throughout the game.
I'm curious to hear what you're plans are for this Saturday. Will you be heading to the game to get your first glimpse at the team? Will you be sitting on your couch watching BTN? Or will you just go about your weekend as usual and wait for the 11W recap following the contest? Either way, it's time to get excited for football and even moreso, your Thursday Skull Session that begins now.
Leaving the division formally known as 1-AA. No we're not talking about Villanova who is rumored to join the Big East in the not too far future. We are talking about UMass. The Minute Men will become heated rivals with the Ohio Bobcats and other state schools as they will be joining the MAC conference in a couple seasons. This is definitely a big move for the school, as they have been highly successful at the FCS level and now get the challenge of trying to bring in some more coin to their athletic department with a real life football team. After all, John Calipari cost them millions of dollars in the 90's, so they have to make up for it somehow right?
Spring Game revised. If you haven't heard, the Spring Game will undergo a change for this year. Instead of the usual format that has the seniors drafting a Scarlet and Gray team, this year will pit the offense against the defense in a battle to wear the Scarlet unis in fall camp. Due to some injuries and a low number of offensive linemen on the roster, Tressel and the staff decided to make the switch and have come up with a point system rewarding plays such as turnovers, first downs, sacks, touchdowns, and more to determine the winner. I'm personally a fan of the old system, but am willing to see what the new format gives us.
Hi I'm Chucky. No, not the horror movie doll that murders people. We're talking Jon Gruden folks. Coach Gruden will be in Columbus this weekend as the guest speaker for OSU's coaching clinic and the Dispatch caught up with him to get his opinion on Terrelle Pryor's future. Gruden isn't ready to give up on TP behind center just yet, and was impressed with his size, telling reporters he looked like Julius Peppers up close when he saw him at the Rose Bowl in January 2010. Gruden will be taking a close look at TP during practice this weekend to get a better look at how the senior to be is progressing throwing the pigskin.
Buckeyes prep for NFL. While Cam Heyward will likely be selected in the first round of next week's draft, it is unknown where other Buckeyes will be selected. Chimdi Chekwa thinks there's a good chance at least 8 and as many as 10 Buckeyes will be taken by NFL teams, and I have to agree with him. I think Heyward, Chekwa, Brian Rolle, Ross Homan, Jermal Hines, Justin Boren, Dane Sanzenbacher and Devon Torrence will likely be chosen, with Dexter Larimore and Bryant Browning as outside chances. It would be nice to see some of these lower drafted guys muscle their way onto rosters and continue to spread the Buckeye love in the No Fun League....if there even is a season this year.
Poison trees-you get jumped. Harvey Updyke Jr, the man accused of poisoning trees at Auburn, claims he was assaulted at a gas station on the Birmingham Highway. The 62 year old Tide fan says he was punched in the head and believes it was by more than one person, but didn't get a good look as he was "blind-sided" and knocked out cold, where he then got treated at a nearby hospital. I'm not condoning violence by any means here, but the scary part about this is imagine what would happen if a Michigan fan poisoned the trees planted for all-americans in the Buckeye Grove. Let's just say he/she would be out of commission faster than you can say "Seven in a row".
Big Ten Bits. Jerry Kill and his staff are bringing a new pace to Minnesota football. Northwestern finalized the nerd bowl with a series against Stanford. Illinois' running backs are taking a beating this spring. After the "rare muscle condition" suffered by many Iowa players, it's ironic that the strength coach won coach of the year for the school. Penn State's "White Out" game will be against Alabama this season. Michigan is still searching for a number one tailback (we have 5 that can start there). Here is an Indiana football spring progress report. Edwin Baker of MSU is looking forward to a big season. Adam Rittenberg has some Wisconsin practice observations.