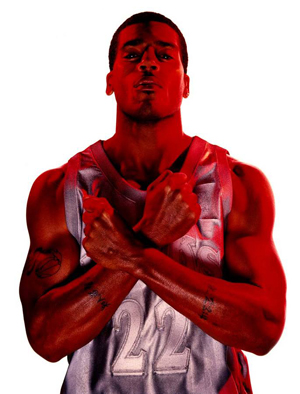 [Lulz session is over. Back to #realtalk, but here's a screenshot if you missed the fun from earlier in the day.]
Our dynamic duo bounce back like roundball to dish and dive into the hoopla surrounding OSU Spring Ball, bury our collective broken hearts for the basketball team in style, and even dish with an Ohio State legend.
Luke and Johnny kick things off by running through everything current with Ohio State before being joined by Eleven Warriors' own Alex. The trio hit on matchups to watch during spring practices, thoughts on the 2011 season specific suspensions' implications, and finally a look forward to the 2011/2012 basketball Bucks.
Finally, it's our surreal honor and pleasure to go back and forth with OSU legend and former two time Big Ten Basketball MVP Jim Jackson. Jim dishes on Ohio State basketball's tough past two weeks as well as a look towards what's to come in both the Big Ten and Ohio State's hoops futures.
Come for the return to normalcy; stay for the 4th overall pick in the 1992 NBA draft.