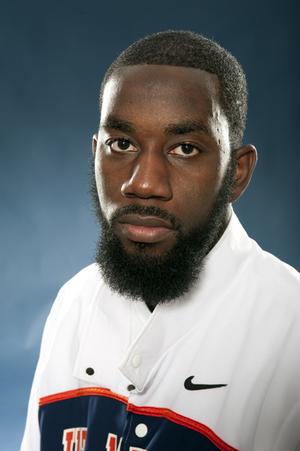 Believe it or not, the Big Ten season actually starts tonight as Penn State takes on Indiana. Ohio State opens up its portion of the league slate on New Year's Eve in Bloomington. Before that, though, they close out the non-conference schedule against Tennessee-Martin tonight in Value City Arena. With a victory, the No. 2 and 12-0 Buckeyes will be undefeated entering the Big Ten season for the first time since the 2005-06 season. The Buckeyes went on to earn an outright Big Ten title that year. 
Attempting to deliver the first blemish to Ohio State's perfect is a UT-Martin team that is 4-8. While those four wins might not seem impressive, the Skyhawks were just 4-25 last season, so they have already equaled their win title from a year ago. Second-year head coach Jason James is already seeing rapid improvement. UT-Martin has eight newcomers on the roster this season, including six true freshman. 
| # | Name | PTS | REB | ASST | POS | # | Name | PTS | REB | ASST |
| --- | --- | --- | --- | --- | --- | --- | --- | --- | --- | --- |
| 44 | William Buford | 12.5 | 4.7 | 3.8 | G | 3 | Terence Smith | 10.7 | 4.2 | 2.5 |
| 33 | Jon Diebler | 12.7 | 2.0 | 2.5 | G | 11 | Omari Minor | 1.8 | 1.3 | 1.3 |
| 23 | David Lighty | 13.2 | 4.0 | 3.6 | F | 31 | Dane Smith | 4.3 | 3.8 | 0.7 |
| 0 | Jared Sullinger | 17.5 | 10.1 | 1.3 | F | 12 | Troy King | 9.1 | 2.5 | 0.7 |
| 52 | Dallas Lauderdale | 5.0 | 5.3 | 0.1 | C | 25 | Andres Irarrazabal | 4.3 | 3.4 | 0.4 |
Opponent
This is the second of a three game gauntlet UT-Martin is playing. They hosted Murray State in an Ohio Valley Conference game last week. After tonight's contest against the Buckeyes they had to Knoxville, Tenn. where they played the Vols. Each team made the NCAA Tournament last season with Ohio State and Tennessee facing off in the Sweet 16. The three teams combined to win 29.3 games in 2009-10. A tough stretch like that should help UT-Martin when the OVC tournament comes around. Unfortunately for them, they are already in an 0-3 hole in the league.
Who knows what starting lineup UT-Martin will have tonight. They've already used numerous different sets and the starters from the season's opening game haven't been in the starting lineup for weeks now. That being said, the Skyhawks have a lot of guys who have played a lot of minutes, which can be a good thing.
Benzor Simmons and Terence Smith have established themselves the two best players on the team. Simmons, who led the team in most offensive categories last season, is again the team's leading scorer. Through the first 12 games he is averaging nearly 13 points a game. Simmons is just 121 points shy from becoming the 15th player in the programs history to eclipse the 1,000-point mark.  He is fifth in the league in free throw percentage and ninth in rebounds. In a game earlier this season against Eastern Kentucky, Simmons established a school-record by nailing 14-of-14 free throws. 
Last week against Murray State, a team that won 31 game last season, Smith scored a career-high 20 points as the Skyhawks nearly pulled off the upset. He was 10-of-11 from the free throw line and added five rebounds and four assists. He leads the team in minutes played and assists and is the engine that keeps the Skyhawks going. 
The problem with UT-Martin is they have no inside presence. Their tallest player is 6-9 and he might be out for the season. That leaves 6-7 Andres Irarrazabal and 6-6 Troy King to contain Dallas Lauderdale and Jared Sullinger underneath. I can tell you how this story ends and it isn't pretty. Irarrazabal and King both have very raw skill sets that will be extremely problematic for the Skyhawks. Expect a lot of points from Sullinger and a lot of blocked shots from Lauderdale at the other end of the floor. 
Buckeye Breakdown:
There are 345 teams in Division I and only eight (Cincinnati, Central Florida, UConn, Duke, Kansas, San Diego State and Syracuse) of them remain unbeaten. Expect Ohio State to be among that group after the night ends. UT-Martin doesn't appear to stand a chance as the Buckeyes hold a distinct advantage down low. Ohio State will likely get the ball to Sullinger early and often. The one ray of hope for the Skyhawks: the Buckeyes miss close range shots at a quicker rate than 14-footers. 
Twelve games into the season the Buckeyes are shooting over 49 percent as a team, which is 13th-best in the country. Ohio State has five players, including four starters, averaging double-figures in offensive categories. Sullinger leads the team with 17.5 points per game and is the team's top rebounder with over 10 a game. Lighty is averaging 13.2 ppg, Diebler 12.7, Buford 12.5 and Deshaun Thomas is scoring 11 points a game coming off the bench. Aaron Craft has a team-high 56 assists, while Lauderdale has 31 of the team's 48 blocks.  
Like UT-Martin, Ohio State is also in the midst of a tough stretch. Today is the Buckeyes third game in seven days and the contest against Indiana on Friday will be the fourth in 11 days. While the competition might not be what the Skyhawks face, playing that many games in so few days can be grueling on a team, especially during the holidays. It will be interesting to see how the Buckeye start each half. I don't think anyone would be surprised if they come out somewhat lethargic. 
The young guys should get a decent amount of playing time. With the Big Ten season coming up, it might be the last time we see the youngsters for quite some time. If that's the case, I'm going to miss the JD Weatherspoon dunks.
Etc
UT-Martin is 0-8 all-time against Big Ten teams
Ohio State is 1-0 all-time vs. the Skyhawks. In the only previous meeting, the Buckeyes won 92-56 during the 1998-99 season that resulted in a Final Four appearance.