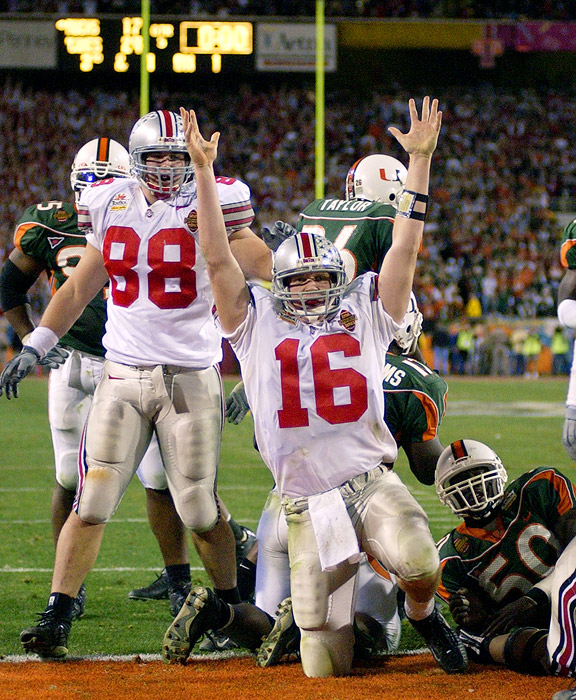 It's difficult to have a true "rematch" of teams nearly a decade after their last game, but the media and Miami fans in particular are ready and willing to cast this afternoon's game as such. The reality of the situation is that players on both sides were in middle school when Maurice Clarett pilfered an interception away from Sean Taylor, and today's game matches two programs that have reversed positions in the decade since.
Ohio State is the national overlord, winner of five straight Big Ten championships, 7 BCS bowl appearances in the decade and 4 wins in them. Miami, on the other hand, is the fallen power looking for its shot at returning to the big time. 
However, this is a focused, veteran Jim Tressel team. With the big game woes shaken off after last year's wins over Iowa, Penn State and Oregon, a tight, turnover-free game by the Buckeyes should be a recipe for a W today in the Shoe.
Feel free to join us in the comment section for reactions throughout the game.