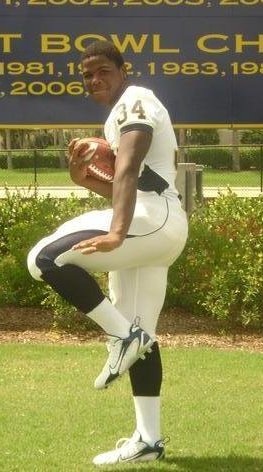 Now that the hoops team has crashed and burned at the feet of yet another good rebounding team, it's time to wash out that bitter taste by surveying the stellar talents of the OSU football squad. Coming off an impressive Rose Bowl victory and with a boatload of starters returning from last year's Big Ten Champions, the hype for the upcoming season will be off the charts. But when the season begins and playing time gets parceled out, there might be some rumblings of discontent at one particular position: running back.
The simple fact is that there is only one football, and even on a team that runs as much as Ohio State does, there are only so many snaps available for running backs. This was not a big concern last year with Jaamal Berry unavailable for much of the season and Carlos Hyde plying his trade over at friendly Fork Union. Jordan Hall stepped into the void and grabbed the 3rd string spot and made the most of it when he was needed. The injury problems that plagued Boom Herron offered more minutes than Hall probably expected, and when depth became a concern the coaches used former fullback Jermil Martin at the running back spot.
It's probably wishful thinking that both Herron and Brandon Saine will stay healthy for the whole season. But assuming that they do, does Ohio State now have a problem with too many running backs? Bleacher Report explored the topic about a month ago, and Dispatch writers Ken Gordon and Tim May took up the question on Sunday. With Saine and Herron healthy, you add Hall, Berry, Martin, Hyde, and incoming freshman Roderick Smith to the mix, and all of a sudden you start wondering about potential position switches.
Or maybe not. Injuries do happen, and so do redshirts and transfers. So what do you think? Is seven running backs too much? Can the coaches find enough snaps to keep them all happy? Who moves, transfers, redshirts, or gets injured?