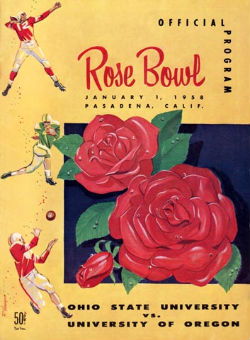 The Rose Bowl is finally upon us and once again it is your chance to show Buckeye Nation just how smart you are. Unlike our last contest, this time Ohio State's opponent is actually good.
Just like every other contest we run around these parts, the commenter that offers up a score prediction closest to the final score will bring home a prize pack from Jupmode, our kind and gracious sponsor for this historic battle of skill and luck.
The fine print...
Must be 18 years-old or older.
One entry/comment per person.
Your entry/comment must include a valid email address.
Duplicate predictions are ineligible — first come, first serve.
Deadline for entries is kickoff.