Terrelle Pryor is still growing as a quarterback. The good news if you're a Buckeye fan, is that the staff seems to be doing everything in its power to accelerate that process.
Running almost exclusively out of a shotgun, three receiver set for second week in a row, Pryor and the offense jumped out to a commanding 24-7 halftime lead before holding on for a 33-14 win over Indiana in Bloomington. The Buckeyes scored on four of their first six possessions and the two they didn't score on resulted in missed short range field goals. Pryor was on top of his game early. At halftime, he had amassed 171 all purpose yards and thrown for three touchdowns.
As good as the first half was, the second was a bit of offensive not-so-much. While Ohio State did put one touchdown drive together and had the makings of another before turning the ball over deep in Indiana territory, they showed themselves to be the young, focus-losing team they still are for stretches of the second.
Taken as a whole, however, it was a solid offensive performance and you can't really credit the Darrell Hazell Experience enough for the sudden outburst of points over the last handful of weeks. True, it's Indiana. And last week's romp over the Illini might lose value over time, but Hazell has called brilliant games, giving his young quarterback a base set to acclimate himself. The tempo has improved -- Pryor is often now getting the team lined up with 10 or more seconds on the play clock, and with that, the opportunity to read defenses in a non-hurried manner.
Pryor, breaking the eyeblack embargo and sporting "TY" in honor of injured teammate Tyler Moeller, still struggles with some throws. Whether throwing at a guy's feet, sailing balls above receivers or just not leading screens as well as he someday will, he's not quite where some (those miserable fans, mainly) want him to be today. His 1/5 showing on third downs Saturday night is proof enough of that. But the good news is that he is showing signs of getting there. The fact is, he's getting comfortable throwing certain passes (red zone post to Posey, anyone?), distributing the ball (completions to eight different receivers) and gaining a better awareness of when to take off running and other ball-management aspects (throwing balls away out of pocket). His final numbers: 16/27/159 with three touchdowns and a late pick won't be confused with a Colt McCoy Saturday afternoon anytime soon, but progress is being made.
Of the eight receivers that caught passes from Pryor, two took it up a notch scoring their first ever touchdowns in Buckeye uniforms. Freshman Duron Carter caught a five yard slant from Pryor to put OSU up 10-0 (ALL HE DOES...) in the first and fellow frosh Zach Boren made his first career reception good for six when he caught a pass to put the Buckeyes up 24-7 with 1:10 to go in the first half. Most notable about his catch was the fact that it was a slick little underneath route to a... are you sitting down? Good, Zach Boren is a fullback. Just for a point of reference, the last Buckeye fullback to catch a touchdown pass came when Jamar Martin scored against Akron on September 8, 2001. Posey caught the other Pryor touchdown pass and led the team with four catches for 51 yards, Small and Sanze chipped in two each and Thomas even saw some minutes (though Pryor nearly killed him on a goal line route late in the game). Nothing's changed from last week. The receivers are deep and talented and when Pryor catches up to them, things should be a lot of fun.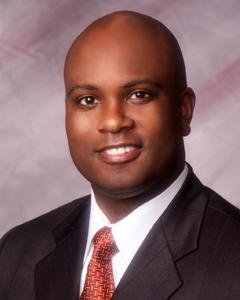 No doubt helping Pryor is the fact that the Buckeyes are finally showing some signs of life rushing the football. Brandon Saine, destroyer of the American West, responded to the double ego shot of serving as game captain at the same time as getting your first start by going over the century mark for the first time in his career. He finished with 113 yards on 17 carries (6.6 per), with the bulk of that (7/71) coming during the opening quarter as the Ohio State offense milked the clock for 11+. Herron, nursing an ankle injury, didn't see the field at all and his carries that weren't eaten up by Saine went to freshman Jordan Hall. Hall finished with a career high 11 carries and as a run game bonus for Pryor topping 100 himself before sack numbers are considered (what should be scary for Buckeye opponents is that he still hasn't mastered the read part of the handoffs yet).
You can't talk about the running game without mentioning the growth of the line. With Miller out, Mike Adams got his second consecutive start at left tackle and we're seeing the Brew Crew all Voltron'd up and so far, we like it. I thought Adams played a great game in particular, often matched up with Middleton. For the group's efforts, Zoom had nice holes to run through and you didn't really hear too much out of IU's Kirlew and Middleton outside of Kirlew's late sack that pushed the team out of the red zone. Great play by the end, but it was more of an overload with no TE protection instead of him abusing Shugarts. It's a play that Pryor will be hot-reading soon and getting the ball off quickly.
Despite having their shutout streak snapped, the defense, sans one of its best players in Coleman, turned in another solid effort. OSU held the Hoosiers to 18 yards rushing and for a long stretch of the game sandwiched between a legitimate touchdown and a garbage time special, they forced IU into the following calamity: punt, interception, punt, interception, safety, punt, punt, punt and punt.
The big news of the night was Dexter Larimore's second quarter leg injury. He had to be helped from the field and initial reports were doomish and gloomish, but later reports seemed to indicate it might not be serious. Though his replacement, Todd Denlinger, stepped up right away with his first interception, and the Buckeye defensive front is perhaps the deepest unit on the team, having Dex back for the bruising Wisconsin rushing attack on Saturday would be nice (though not expected at this point in time).
Rob Rose had a monster game, recording a safety on a botched Indiana punt snap in the third and then following it up with another near safety on a sack the following series. He's come on lately and will be counted on to step up even more should Larimore miss considerable time. Nathan Williams, it should also be pointed out, recorded his requisite weekly second half sack.
The linebackers turned in a solid, if not overly exciting performance. Rolle was his usual heart-racing hedgehog self, Homan led the team in tackles with six including five solos and a key third down pass defense stop and Spitler, getting some room because the defense was sliding to Thad's side of the line, notched a sack.
With Coleman suspended, senior safety Anderson Russell got his first start since the opener against Navy and responded with a fumble recovery (caused by Torrence) and an interception to go along with a team-high six tackles. I mentioned before the game that I hoped he'd have a great outing because the team will need his services this year and he looks like he's getting his groove back. Not that he'll jump back into the starting lineup anytime soon, but a senior playing well in your nickel package is a good thing.
Special teams continued to be a mixed bag. Pettrey blasted a 46 yarder to get the scoring started, but followed it up with two short misses. Amazingly, one of the misses hit an upright. The third of the season for him if you're counting. As good as he is at long range, is it time Ohio State started looking at Buchanan for the chip shots? While we're complaining about special teams, the kick coverage was a bit iffy with Indiana's Fisher torching the unit a couple of times, though luckily neither went for six.
You have to continue to be impressed with the play of John Thoma. He has a knack for handing the team undesirable field position. Tonight, he had three punts and all three of them pinned the Hoosiers inside their own 20, two of them inside their 10. Also earning high marks is the creativity showcased in the kick return game. Flash and Small both had nice returns and the reverse/fake reverse looks make film study tricky for the bad guys.
Save for the Larimore injury, this is a win Tressel will like. The offense took another small step and the defense is cruising, but there are still plenty of things to coach up and work on before Wisconsin rolls into town Saturday afternoon. More importantly, the team is one of only three that still controls its own destiny in the Big Ten.