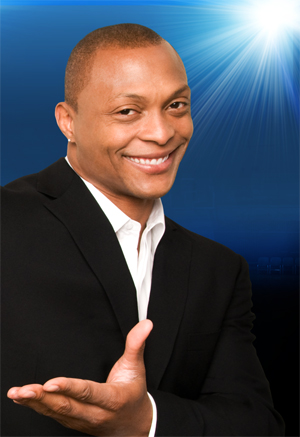 The Big Ten Network has announced that Eddie George will be hosting a weekly open forum with past and present Big Ten personalities.
"The Big Ten Quad" will debut Monday Friday, March 13 at 11PM and will go on to air weekly on Monday nights after that:
In each episode of the eight-week series, George, the Heisman Trophy winner and former NFL running back, hosts three Big Ten personalities in an open forum taped in front of a live studio audience at Northwestern University's Medill School of Journalism. New episodes will air at 9 PM ET on Mondays, beginning March 23, and will re-air throughout the week.
Though maybe not as big as his wife's appearance on the new season of Survivor, you could probably put George on Antiques Roadshow and I'd still tune in.
Future guests include Jeff George, Gene Keady, Ron Dayne, Desmond Howard, Mike Hart, Michael Redd and others. The Howard and Hart shows should be especially entertaining, though George doesn't have a lot to brag about over Michigan men from his playing days.