There certainly aren't many positives to take away from Saturday night's pasting, but a couple of players did show up and in an effort to curb my anger over the outing, I thought I'd highlight some of what I saw when watching a replay of the game (I know, glutton for punishment).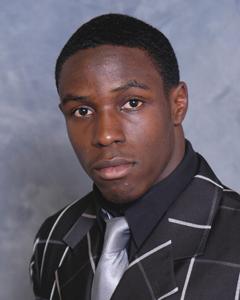 On the offensive side of the ball, you have to tip your hat to Boom Herron. When he was in and running, he produced. His 51 yards on 11 tough carries come out to 4.6 per pop, which is pretty impressive considering the defense he was going against and the fact that the defense really didn't have to fear much in the way of long balls downfield. He looks like he's solidified his grasp on Beanie's vacated spot and I have no problem with that. For all of Saine's hype, he's just not a between the tackles kind of guy and Boom could really get into a groove in Big Ten play if Beanie is out for an extended period of time.
Pryor was obviously a spark as well (here's a good look at the difference in his output compared to Boeckman's). He may not have the full playbook down yet -- or the coaches don't trust him with the entire package, but as he continues to learn the system, his playing time will increase. We probably won't see the rise to starter right away that we're clamoring for unfortunately, but expect more and more of LiC in weeks to come.
On the edge, despite losing his number and spending considerable time in Tressel's doghouse for showing up late to class, Ray Small has really stepped up this season and his play Saturday night was the highlight of the receiver corps, though he did have one costly drop. The bubble screens to him are a good option and he will take one of those to pay dirt. We've been hard on him for quite some time, but he's clearly outplaying either of the Brians or Dane Sanzenbacher at this point.
The line clearly didn't show up to play -- in fact they haven't shown up to play for two weeks now, but you have to hand it to Bryant Browning. He wasn't dominate and probably won't grade out as winning, but the Trojans didn't exactly exploit his side as much as I thought they would. It's hard to believe that he would out-perform Boone in the biggest game of the year, but he probably did.
Chekwa and Jenkins were clearly the stars on the defensive side of the ball. Jenkins lead the team with 10 tackles, including six solos, which is practically unheard of for a cornerback not named "Winfield", while Chekwa had the nice interception to close out the first half to go along with another broken-up pass.
Sanchez had four touchdown throws on the night and two of them exploited the middle of the Buckeye secondary, most notably Anderson Russell. There was the pick play that went for six against Jenkins, but that's not on him, and the early toss to Havili that had beaten Freeman. The corners did show up, despite what the score reflects and though Jenkins is off to the League next year, it's comforting to know that Chekwa will be back and seasoned, ready to step into Jenkins' role.
Lawrence Wilson, especially early on, got good penetration into the USC backfield, but came away with little to show for his efforts, ending the night with just one solo tackle. Same for Worthington and Rob Rose. Cam Heyward was virtually invisible, not even showing up on the stat sheet and is off to a slow start in 2008.
So, some guys had decent games, but it wasn't enough to overcome the poor showings by the rest of the team and as a result, you get things like 35-3 drubbings in front of a national audience. It will be interesting to see how this team responds when Troy visits this weekend. Will they come out with a vengeance or have they already tucked their tails between their legs and will be going through the motions, knowing they don't have a shot at another national title?
---
Finally, I've been looking for anything to get my mind off of that outcome and the funnah can be the best medicine at times. This is pure comedy gold: