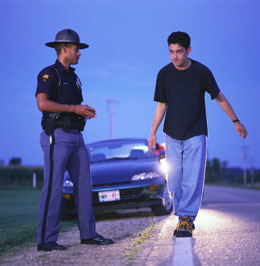 There's nothing that will stress a Buckeye fan out quite like telling them they won't get to see the team take to the field on Saturday and the 95% of Columbus that does not have tickets for the Youngstown State game got the news they needed last night when Time Warner and the Big Ten Network agreed to terms.
Although details are light, the channel will be carried on extended basic (which is basically the 2nd least expensive tier) and Video-on-Demand is thought to be part of the package. Although an HD broadcast is a given, it's not know whether Time Warner will expose an overflow channel like Comcast provides.
So if you notice a calmer, happier workplace over these next four days, you may owe a bit of thanks to Gene Smith. It was a pretty bold move out of an AD, but it appears as if his letter to fans did more to move the negotiations along than anything that had come before it. If nothing else, it certainly ratcheted-up the urgency.
At any rate, help your brothers out and post the channel number in the comments when it's available.
---
The Big Ten wasn't the only conference celebrating with TV executives on Monday. The SEC and ESPN struck that monster deal and will for here on be known as ESECPN. Boo-yah!
The deal is thought to extinguish any plans for a conference network similar to the BTN, but with that much money, who cares? I'm still convinced that conference networks are the new black, but time will tell.
What will be interesting however, is to see how the SEC spends this new-found cheddar. Will they expand athletic departments to the point where they are more on par with the offerings of Big Ten schools by funding non-revenue sports (I know Florida is a separate animal, but they're the exception rather than the rule down there) or will that money go into gilded stadiums and $8m coaching compensation packages?
---
The University is attempting to take food off of our tables by offering a web page tailored to the fan. There's a Facebook page, birthday party packages and even a YouTube channel. What's next, ESPN blogging?