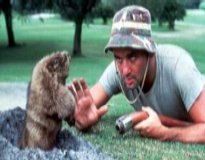 OPPONENT: Minnesota comes into Columbus tonight riding a two game losing streak, being defeated by Indiana and Michigan St. this past week. Two of the Gophers 3 conference losses are at the hands of the Spartans, by a total of 11 points. New coach Tubby Smith will have his boys ready to play and Ohio State needs to be ready for another high pressured defense, as Tubby preaches deflections on defense.
Minnesota is scoring more this year and is currently third in the conference with 74.4 points a game. They are fourth in shooting at 46.2 percent and rank third from 3land at 37.2 percent. As expected, the Gopher defense is improved leading the Big Ten in steals at 10.5 per game and only giving up 62.2 points.
The Gophers do hold a slight rebounding margin over their opponents, grabbing just over 37 rebounds a game and rank fifth in the conference with 12.6 of those boards coming on the offensive end. Minnesota also holds a positive assists to turnover margin at 17.2 and 14.4 respectively per game. The Gophers have forced at least 18 turnovers in each of their conference games.
KEY PLAYERS: Minnesota is an experienced bunch, who will be similar to Tennessee in terms of player rotation and minutes played. Dan Coleman (#13 6'9" Sr.), Lawrence Mckenzie (#1 6'2" Sr.), and Spencer Tollackson (#50 6'9" Sr.) lead this Gopher team in most statistical categories. Coleman is their leading scorer (13.9) and rebounder (6.4), while also leading his team in free throw percentage (80 percent) and minutes played (27.0/game). He recently became the 17th member of Minnesota's 1000 point and 500 rebound club, but is coming off a tough night against Sparty, with just 9 points and 3 boards.
Mckenzie on the other hand torched Michigan St. for a season high 20 points, connecting on 4 of 7 from downtown. On the season he is scoring 10.9 a game and is second on the team in assists (3.1/game), minutes (26.2) and 3pointers made (35). Tollackson is scoring 10.8 points a game and grabs 4.6 caroms per contest, while shooting 53 percent from the floor.
Jamal Abu-Shamala (#33 6'5" Jr.) and Lawrence Westbrook (#20 6'0" So.) should be the other two starters for the Gophers today. I think Jamal starts because of seniority, he only averages 4.6 points a game in just over 16 minutes of action. He is a dismal shooter at 35 percent and has taken over half of his shots from deep, making 12 of 38 on the year.
Westbrook is coming off a season high performance against Michigan St. with 12 points and averages 7 points a game overall. Westbrook is not a good shooter, connecting on just 41 percent of his shots.
Leading the Gophers off the bench is Blake Hoffarber (#24 6'4" Fr.), a hometown product who leads the conference in 3point shooting at fifty percent, 43-86. He is chipping in with 10.1 points a game and has made 14 of his 21 3point attempts within conference play. You may remember Blake as the kid who won an ESPY for making a game winning 18 footer from his butt during his high school state championship.
Two other Gophers will spark defensive pressure off the bench for Tubby Saturday night. Damian Johnson (#34 6'7" So.) and Al Nolen (#0 6'1" Fr.) lead this team in blocks and steals. Nolan leads the conference in steals at 2.4 per game and Johnson is sixth within the league at 1.5 blocks per game. Johnson is also second on the team in steals and third in rebounding, while chipping in with over seven points a game. Nolen won't score as much with only 5 points per contest, but his 63 assists on the season lead the Gophers and that has helped him to a 2.17 A/T ratio.
NOTES: Tubby Smith will be looking for his 400th career win Saturday (399-150), he has never coached against Ohio State... A minimum of 14 conference games will be televised on BTN for the Gophers... Minnesota's bench has outscored their opponents in 16 of 18 games this year... The Gophers lost to Ohio State last year, 67-85.
---
BUCKEYE BREAKDOWN: Ohio State got back on the winning track in "breath taking" fashion on Tuesday against the Illini. The Buckeyes dominated most of the game, but their infamous scoring drought appeared again and Illinois used a late 20-8 run to get the final score closer than it should have been.
Ohio State sits fifth in the conference standings and Minnesota is going to provide a huge challenge to the Bucks tonight, but this win could propel them towards a five game winning streak. Their defense is still leading the way, as they are allowing 59.3 points a game within conference play.
Their suffocating zone is forcing teams to shoot 36 percent from the floor and 29 percent from deep in league play. Ohio State ranks tenth nationally in field goal defense and another impressive aspect is their lack of fouls, committing only 14.5 per game, also good for a top ten national ranking (9th).
Minnesota is going to bring another high intensity defense against Ohio State's often struggling offense. Chris and I have talked this week about the lack of post entry passes and set offensive plays, as compared to years past. The high pick and roll as been ineffective, as Keith pointed out this week, teams are hedging on Jamar to an extreme and they have not found a way to take advantage of it.
KEY PLAYERS: As expected, Jamar is the only Buckeye scoring in double digits since conference play started, although four other score nine or more a game. David Lighty and Evan Turner have emerged of late, combing for 61 points over the last two. We all know how much Ohio State needs this duo's continued emergence.
The best piece of evidence against the lack of post entry passes is Othello Hunter's 56.5 percent shooting (63 percent within league play), ranking him 3rd in the conference, but only scoring 9.5 points per tilt. Much has been made this week about Kosta Koufos's recent struggles and his slipping NBA stock. His scoring has dipped to 9.8 points in conference play and he is only shooting 45 percent from the floor in those games. He has 10 free throw attempts in six league games, again pointing to his softness and lack of inside looks.
I will spare any grief for Jon Diebler, P.J. Hill and Matt Turdwiggler today, as all three have slipped recently.
NOTES: Jamar Butler nows leads the nation in free throw shooting at 96 percent (46-48), he has made 31 straight... Ohio State has won 30 of their last 32 games when a player records a double double... Ohio State has won 17 straight home games against conference opponents... The Buckeyes are 49-11 when Butler has 4 or more assists.