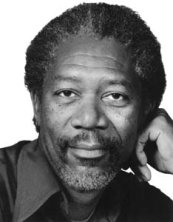 With the big nationally televised match up with Michigan State set for tomorrow, there are plenty of articles on Greg Oden. If you need some hype to hold you over until my gameday preview tomorrow, check out the following:
The Worldwide Leader's Andy Katz has a nice piece with plenty of Oden quotes touching on whether or not the big guy will turn pro and what he thinks he needs to add to his game in order to thrive at the next level.
SI.com's Grant Wahl also comments on whether or not Gorgeous Greg will turn pro and how a recent meeting Mike Conley Sr. had with a marketing firm raised a few eyebrows. Many speculate Conley Sr. could serve as Oden's agent once he hits the NBA.
Lastly, Page 2 checks in with a comparison of Oden and Texas' freshman sensation, Kevin Durant. If you haven't seen Durant play, I suggest you check him out. The guy is the real deal in the mold of Kevin Garnett.