Buckeye Nation will never forget 2015.
It was a year of national championships, shooting stars and plays we will never forget. And as with any year, we said goodbye to some legendary Ohio State figures like Jon Woods - as well as Zach Farmer and Austin Singletary who left us too soon. They will never be forgotten.
But lost in all the title celebrations and Carmen Ohio lyrics playing out in real life as they do each year, we also said goodbye to some scarlet and gray elements that just might slip through the cracks of time.
This column is a tribute to them. Click this. Press play. Read on. Remember.
---
#QBGeddon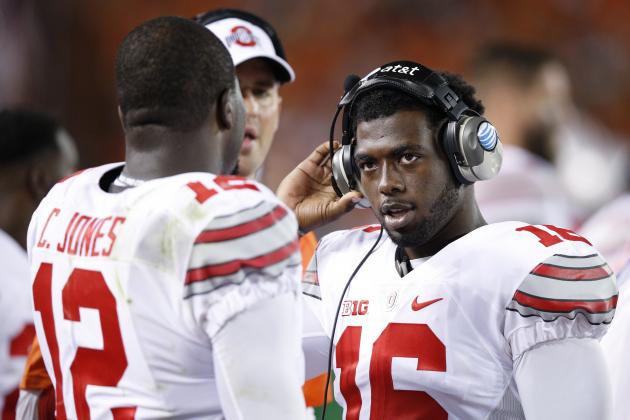 Ohio State's QB decision had its very own hype video and absolutely dominated the offseason chatter. It's the only position battle that has ever found its way onto editorial calendars for 11 solid months. Everyone had ideas as to how it should be resolved. It was so exciting!
And in the end it wasn't so much an embarrassment of riches as it was a lesson in the consequences of indecision. Braxton switched positions. Cardale couldn't rediscover his magic in ordinary games and J.T. couldn't get settled for a respectable stretch under Tim Beck's tutelage. 
Let's never have a #QBGeddon again. May the next Cardale also come out of nowhere and surprise us all when we least expect it.
---
The Amir Williams Experience
It finally ended, four years after it began with such promise. Did Amir even enjoy playing basketball? We'll never know.
Fortunately we no longer have to care either. Via con dios, sleepy giant.
---
The Austin Grandstaff Experience
We hardly knew you. Your nameplate was still adhered to your locker at the Schott while your teammates were busy celebrating their win over #4 Kentucky in Brooklyn. May you soon find exactly whatever it was you were looking for.
---
11W Crunked Server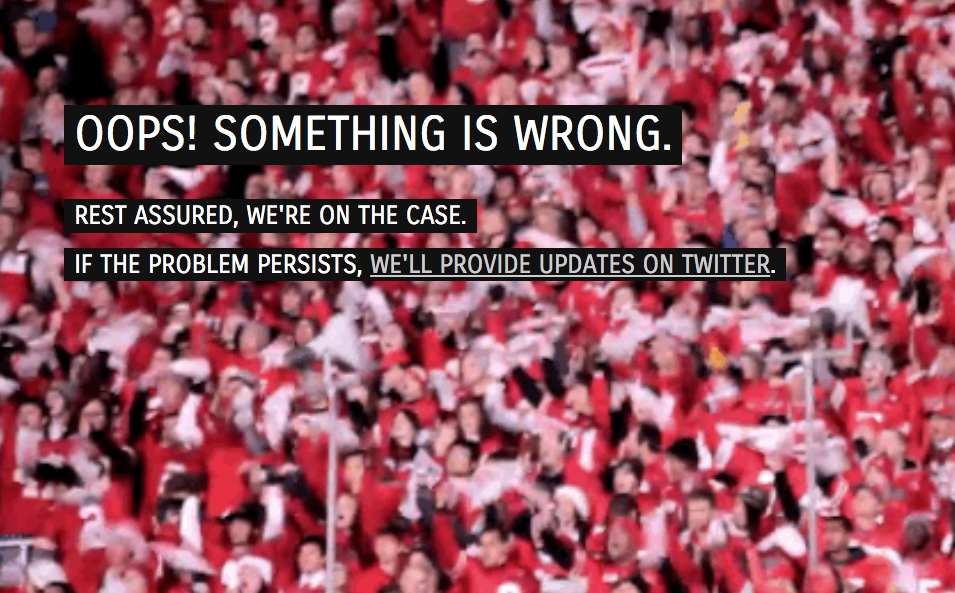 The 11th server in 11W history was delivered in August by the gracious heroes of 12W and handled every piece of breaking news like Mike Tyson in his prime. Millions of clicks then pelted the site when we broke the unfortunate news of J.T. Barrett's OVI as well as when news agencies around the country picked up our video of Zeke's post-Sparty comments, along with our usual traffic (Birm's profile page took 71,000 clicks in 2015. Dead serious. He's a one-man boy band).
However, Server #11 didn't flinch and still landed every punch. Are those days permanently behind us? National Signing Day is a little over a month away. See you at the weigh-in.
---
Almost Buckeyes
The nation's once-top-ranked RB surprised everyone (including Ohio State's coaches!) by committing to the Buckeyes in the middle of the national championship game. He immediately got to work recruiting his future teammates:
Spoke to most of the guys in my class today. #Buckeyes

— AlightyReem (@_KareemWalker) February 18, 2015
@Guarantano18 Throw Back ! pic.twitter.com/9TbtaOwzZZ

— AlightyReem (@_KareemWalker) February 20, 2015
Kareem Walker joined Ohio State's class of 2016 which already contained RB George Hill, the first commitment of the class. Hill wasn't concerned about a crowded backfield, saying:
"Kareem and I both want to play running back," Hill said of their discussions. "I am bigger and faster now than I used to be, so I want to play there because I think I can be good at it. But, they can use me at running back or slot or whatever they think is best, but right now, I want to be a running back."

"I don't know why (the Michigan State) stuff comes up," he said. "I'm not looking at them and I haven't been. I talk to (Chris) Ash weekly, and I've been talking a lot more to Coach (Tim) Beck, too. I was at Ohio State on the 28th of March and right now now I have no interest in visiting other schools."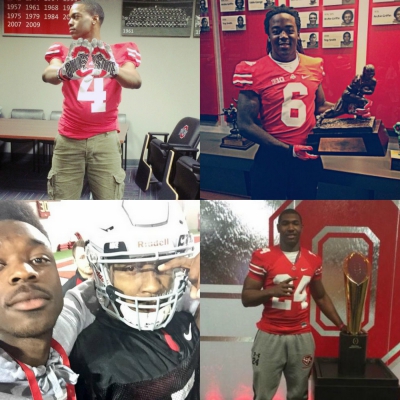 Right as Hill was giving 11W his comments on Ohio State's RB recruits, Walker's value was dropping after a subpar camp performance:
(Walker) didn't show the kind of elite ability that we've seen from comparable backs that have been ranked in that Top100 or Top50 range.
In October Hill decommitted from Ohio State and eventually verballed to Pitt. Walker is now following Derrick Green's footsteps as a highly-touted running back the Buckeyes cooled on enrolling at Michigan. Their former classmates Tristen Wallace and Terrell Hall have also landed elsewhere. 
Maybe the Buckeyes will cross paths with these lads in the future. Good luck to them in college, and here's hoping they won't be missed.
---
MARK MAY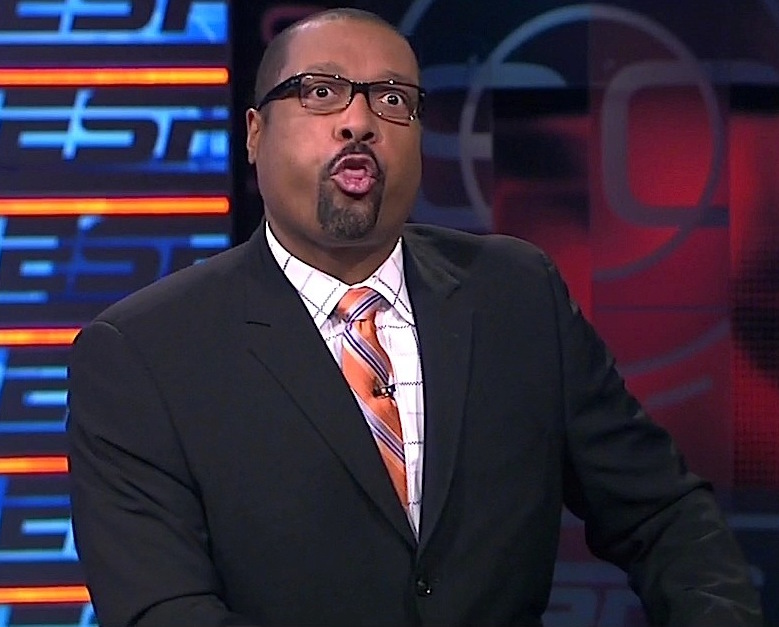 Ohio State's most notorious troll was demoted from College Football Final down to the studio halftime show you're either peeing during or fast-forwarding through while rewatching games.
Poking Ohio State's fan base is always good for business, as both praise and dIsReSpEkT are effective methods for gaining eyeballs and creating chatter. Unfortunately May's tired technique grew stale and fans lost the energy to pretend they cared about his opinion anymore. Disney then made its move.
May now spends his Saturdays agreeing with Mack Brown instead of both-sidesing with Lou Holtz. This is basically purgatory for hot sports takes. It's over, buddy.
His parting shot - while wearing a Virginia Tech tie, no less - was everything he typically was to Ohio State fans: Scorching, speed-mumbling and categorically wrong.
Mark May's Ohio State troll game is SKRONG. @11W @Landgrant33 @BTNBrentYarina pic.twitter.com/ZEJJvXAyiz

— Jim Weber (@JimMWeber) September 6, 2015
---
Cardale vs. Tyvis 
Ah, man. This one's going to hurt. 
Cardale + Tyvis is a better love story than Twilight. Let's hope Ohio State can find itself another Odd Couple.
---
Marcelys Jones
Unfortunately Marcelys etched his name into the wrong column of the storied Glenville Pipeline. He then spent a hot minute at Kentucky before being thrown off the team. Good luck, Marcelys. Sometimes life doesn't give you a third strike.
---
Zeke Announcements
Perhaps he'll still hold a formal press conference to announce he's turning pro, but Zeke already famously held an impromptu one after the Buckeyes dropped its Senior Day challenge. Not quite the joyous occasion those announcements usually set themselves up as, but Zeke is his own man.
ZEKE APOLOGIES
He later said sorry for his passionate critique dozens of times, which frankly he shouldn't have. Zeke was 100% correct, and the only thing wrong with his rant was its timing: After the Northern Illinois game would have been much better. It might have changed what's now history.
Future team leaders and shoe-in Heisman candidates, take note: You have the power. Adults are not infallible, and you have the rest of your life to keep your head down.
Zeke won't be apologizing to Buckeye fans again. And we will never be able to thank him enough.
---
The Dab
Or as it's more exasperatingly known in the 11W forum, the Dap. The Dab will be heading to Macarena Land before you know it, and the next nightmarish dance trend will be coming along right behind it.
---
1969
Those parallels to the first time Bo faced Woody. 
That foreshadowing around Jim Harbaugh taking on that hallowed role from his beloved college coach, connecting the glorious past with the triumphant future - and immediately living into Bo's legacy.
The long list of Michigan head coaches beating Ohio State in their first tries in Ann Arbor.
The second coming of the Worst Day Ever, 46 years after it happened.
The gigantic, cackling fart noise. Stay nice, '69.
---
BLACK UNIFORM ANTICIPATION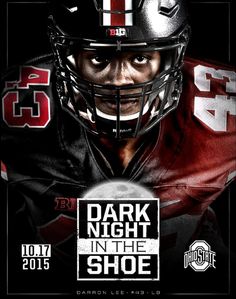 We may get these again, but we'll never get them for the very first time again.
When they do return we'll anticipate the same 300-comment arguments about the merits of deviating from the norm, what Ohio State's school colors are and how Alabama doesn't do this while Oregon and Maryland have to. This is what the next black Buckeye uniforms look like: [cashregister.jpg] Yes, just like the last ones.
The 2015 inaugural black uniforms were understated and didn't deviate from the the design, which makes you wonder: How is Ohio State going to differentiate its next black uniforms from the first ones? Maybe they'll glow in the dark. Maybe they'll have holograms! TO THE COMMENTS SECTION - I'M #MADONLINE
Whew. Glad we have that new server.
---
Trashing Ohio State's schedule 
Bret Bielema did it. Dan Mullen did it. Steve Spurrier did it. All three of them promptly lost layup games. Less than a month later Spurrier quit coaching entirely.
And not another word was muttered from about the Buckeyes' 2015 slate.
No one in their right or wrong mind will mock Ohio State's 2016 gauntlet. Lesson learned, SEC. Stick to chants and rarely traveling far from home.
---
Jedd Fisch DIRTY Recruiting ZACH SMITH
Welp. That didn't go well.
U mad bro?? #LevelsToThis #IfTheyAintHatingYouAintPoppin pic.twitter.com/QhnJceNL4W

— Zach Smith #Zone6 (@CoachZachSmith) June 7, 2015
Nope. Not at all.
The real question that I have... NOW Who do you trust with your future? #Shhh Welcome to @Zone6_OSU pic.twitter.com/DxqFZzuUNX

— Zach Smith #Zone6 (@CoachZachSmith) November 28, 2015
---
Questions about Urban's discipline 
Hahahaha just kidding. Some things simply refuse to die.
See you again in 2016!