Jim Knowles loves his caffeine. So, of course, he grabbed a McKnowles Silver Bullet Coffee before sitting down to read Eleven Warriors this week.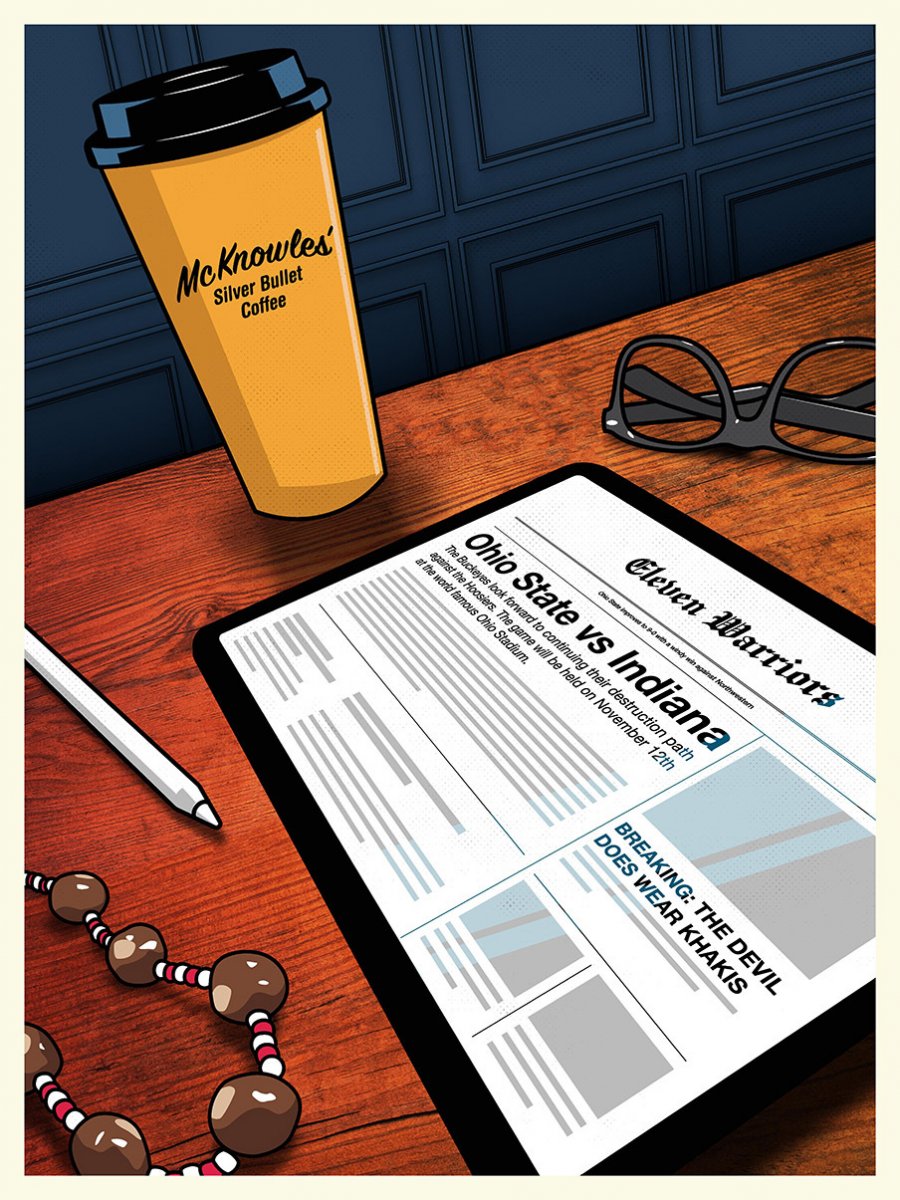 The Buckeyes host Indiana in the Horseshoe on Saturday for their 10th regular-season game of the year. They have historically dominated the Hoosiers and hold a 58-2-2 against the program since 1952, including a 26-game win streak dating back to 1991. This weekend, Ohio State enters the matchup as 40-point favorites.
You can follow the poster's artist, Sam Harachis, on Instagram to see more of his unique creations, including the "We Broke the U" tee featured on the Eleven Warriors Dry Goods and the first nine Game Posters of the 2022 season.
If you'd like to print this poster out, you can download a high-resolution PDF from the link below. These should look sharp up to 18 inches by 24 inches.