For 100 years, Ohio Stadium has been a landmark off the banks of the Olentangy River in Columbus.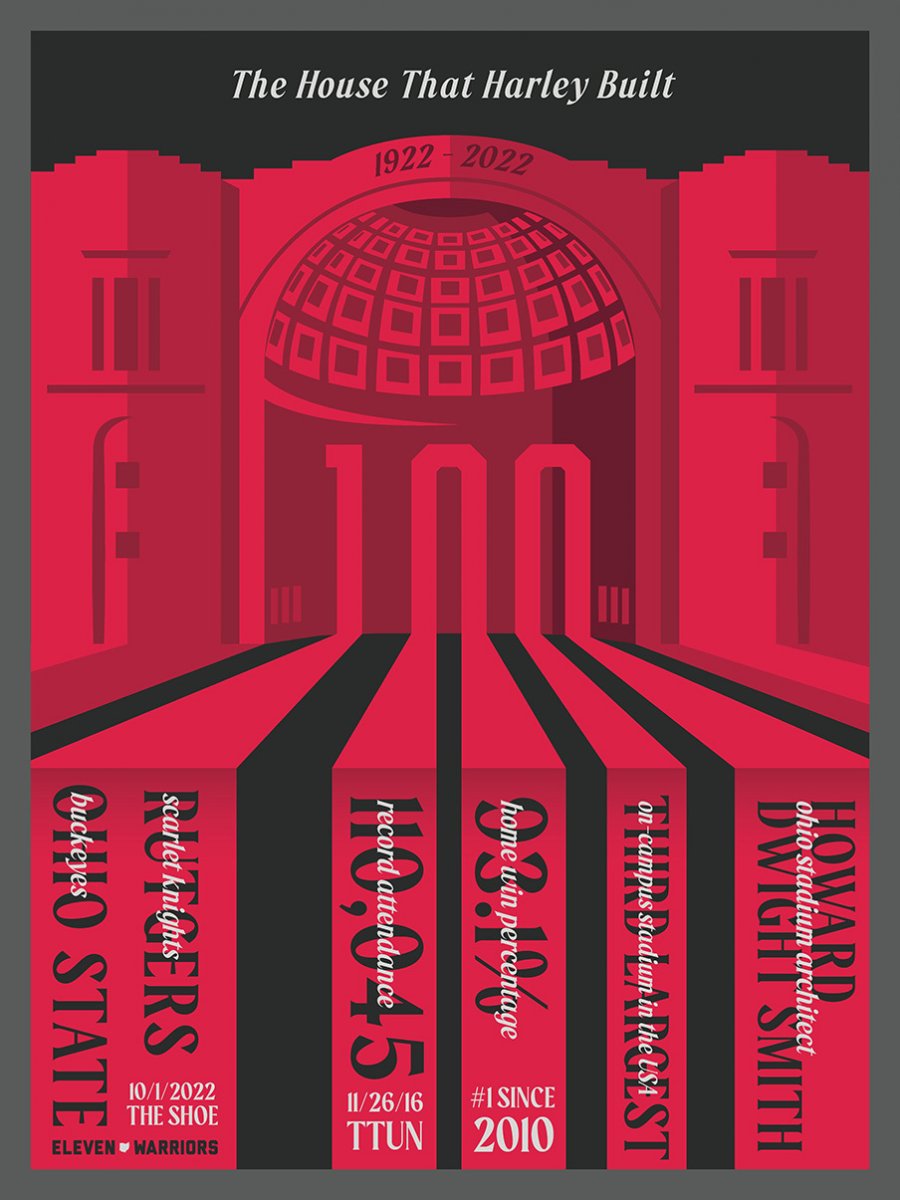 Ohio Stadium, the Horseshoe, the House That Harley Built. The venue that 100,000-plus Ohio State fans fill as the Buckeyes drive, drive on down the field, the men of the scarlet and gray.
On Saturday, the No. 3 Buckeyes host Rutgers as Ohio State celebrates the 100th anniversary of Ohio Stadium. The game will also serve as the university's homecoming.
You can follow the poster's artist, Sam Harachis, on Instagram here to see more of his unique creations, including the "We Broke the U" tee featured on the Eleven Warriors Dry Goods and the first four Game Posters of the 2022 season.
If you'd like to print this poster out, you can download a high-resolution PDF from the link below. These should look sharp up to 18 inches by 24 inches.