A quick note before we get into the 2021 run of posters. This will be my 10th season of doing these for Eleven Warriors dot com, and I did a handful of them before taking it on in a disciplined, every-week kind of way, that's a lot of posters—and a lot of time spent trying to think of new ways to make fun of Indiana each year.
Ten seems like a good solid signpost for me, and as such this will be my last season designing these each week. They may get a little niche and obscure (this week's was the closest I'll get to a "The Hold Steady" poster, and I did get to sneak in a Replacements reference) but I'll try and keep them fun as always. So, we've got at least 14 of these left (counting today's) but here's hoping I get to do 15 this year. Cheers!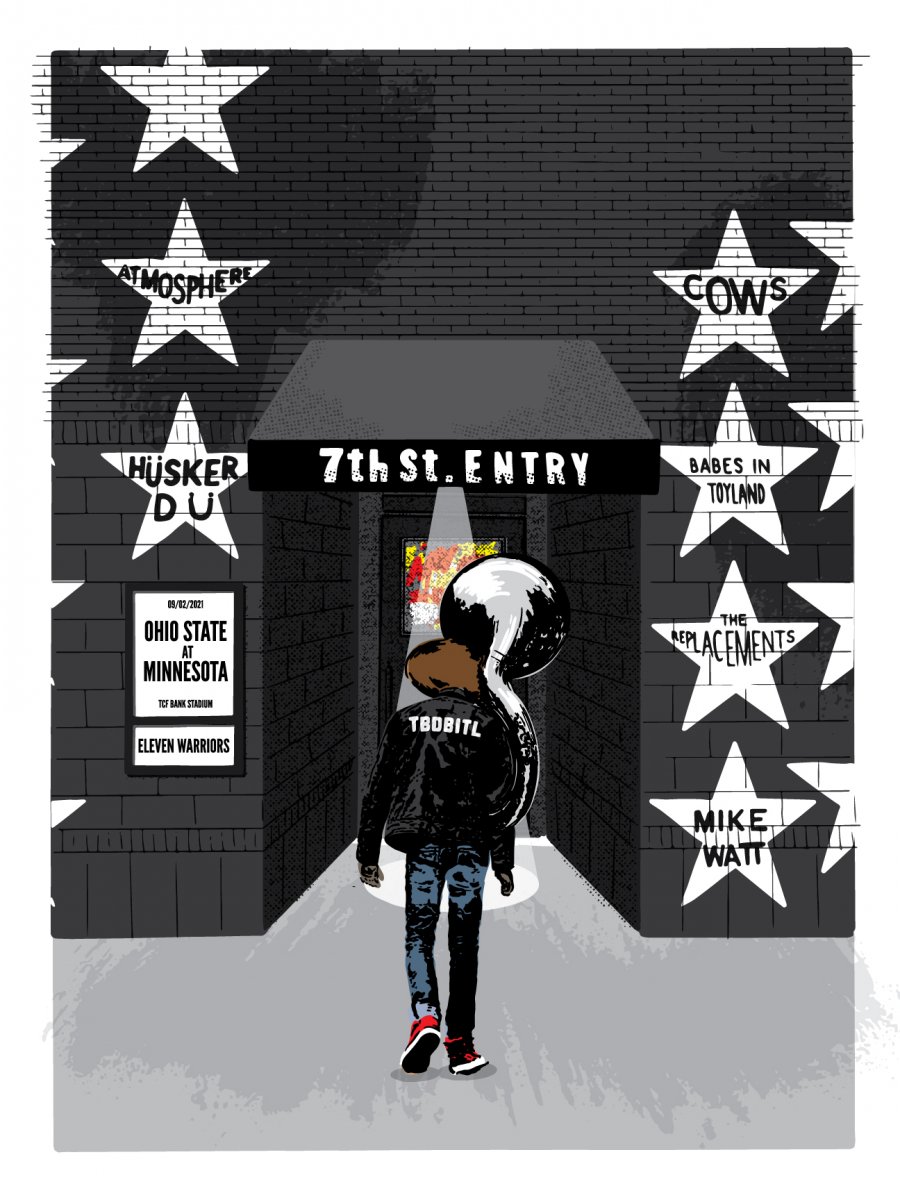 As always, if you'd like to print these posters out, you can download a high res PDF from the link below. These should look sharp up to 18" x 24".
---