The Ohio State-South Dakota connection is over and a member of the program's most recent recruiting class has the presumed start of his Buckeye career on hold.
Redshirt freshman offensive lineman Grant Schmidt "has decided to leave the program with the intent of transferring to play at another school," an Ohio State spokesman released Saturday morning in a text message.
Schmidt was believed to be the first player ever from South Dakota to sign to play football with the Buckeyes. He never played a down.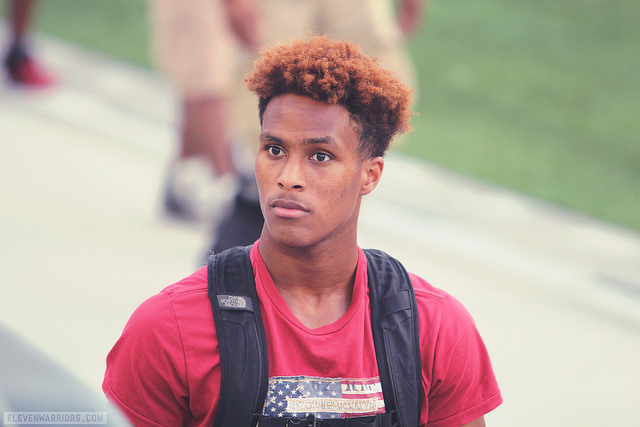 Additionally, incoming freshman cornerback Kareem Felder "will not enroll at OSU this summer/fall," the spokesman said. The three-star cornerback from Baltimore was one of four defensive backs in the 2016 recruiting class, joining Rodjay Burns, Wayne Davis and Jahsen Wint.
The spokesman did not give the reason behind Schmidt's transfer or why Felder will not enroll at Ohio State as expected.
According to Bill Rabinowitz of the Columbus Dispatch, the plan is for Felder to attend a prep school before he enrolls at Ohio State in the future. An Ohio State spokesman told Eleven Warriors he does not know if that is Felder's intent.
The exit of Schmidt and non-arrival of Felder cuts Ohio State's scholarship numbers to 84, one below the NCAA-mandated 85 limit.