After Bijan Robinson, Lathan Ransom, Jaylan Knighton and Kourt Williams, who could round out the back end of Ohio State's 2020 recruiting class?
For every program at any point in a recruiting cycle, it's dangerous to get too far ahead of the present when discussing landing spots for recruits, but there are some 2020 recruits that can confidently be regarded with Ohio State as their frontrunners.
Those prospects are five-star running back Bijan Robinson, four-star safety Lathan Ransom, four-star linebacker Kourt Williams and four-star all-purpose back Jaylan Knighton. 
Outside of those four recruits, there aren't too many options left for the Buckeyes to bring in. There are plenty of prospects interested, but with the 25-scholarship cap, Ohio State would have two more open scholarships – that calculation is made with 19 commits accounted for, since kicker Jake Seibert will be grayshirting and not receiving a scholarship until 2020.
The directions Ohio State could go with those two scholarships include a depth addition at quarterback, a held spot for any recruits extending their recruitments and a couple other options that are detailed below, along with relationships the Ohio State has developed to a point where if the Buckeyes needed a patch commitment, they'd fill the class.
Legitimate Chance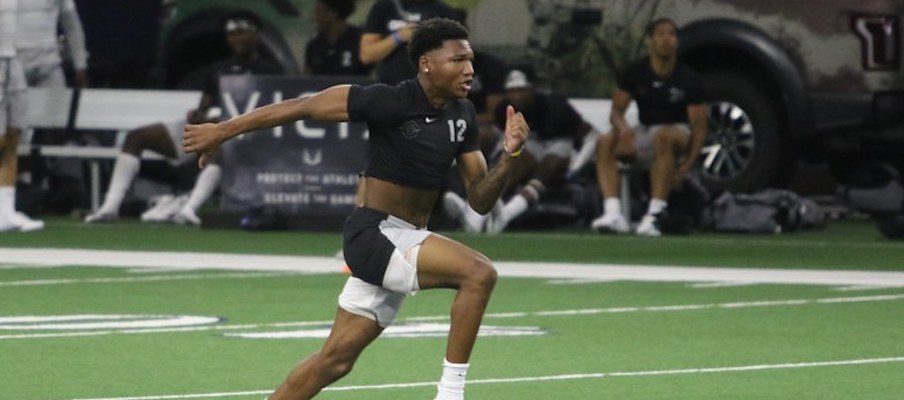 Elias Ricks
Five-star cornerback Elias Ricks is the top focus for Ohio State outside of the four prospects listed above. His move to IMG Academy with Ohio State commit Lejond Cavazos is a move in the right direction, but it's going to a great official visit Nov. 22 and an open scholarship left for the rest of the cycle to sign him.
Cam Large
Three-star Massachusetts tight end Cam Large was one of three top tight end targets – with Joe Royer and Jalin Conyers – to visit June 21, so Ohio State is in deep with the versatile tight end, but he appears to be headed to Georgia. If Ohio State feels strongly enough about bringing in more than one tight end, it could make a pitch to Large and potentially add him, but that probably won't be happening given how the numbers are being crunched with each commitment.
Makari Paige
Ohio State is in the top-four for four-star safety Michigan Makari Paige along with Michigan, Penn State and Kentucky. Paige is extremely talented and was in town for the June 21 visit as well. If Lathan Ransom swerves and picks another school, expect Paige to be in Columbus, but he likely won't make a decision after July 16. If he picks a school other than Ohio State, it wouldn't be surprising to see him in Ann Arbor.
Rickey Hyatt
Westerville safety Rickey Hyatt is one of my personal favorite prospects in the class. He really likes Ohio State and the idea of the bullet position. If Ohio State wants to add two perfect bodies for the bullet position in the first class since its inception, Hyatt would be a great choice behind Kourt Williams. If Williams chooses a different school, which is a possibility, Hyatt would be a great recruit Al Washington could mold into anything he'd like.
Vernon Broughton/Jacolbe Cowan/Kedrick Bingley-Jones
Ohio State needs to add another defensive lineman in the class, and these three made official visits in June. As time passes, it appears Kedrick Bingley-Jones will probably pick North Carolina, which would be a huge defensive line class for the Tar Heels. Vernon Broughton is likely headed to Texas, and Jacolbe Cowan is the most likely of this group to choose the Buckeyes. He told Eleven Warriors that his visit to Ohio State "exceeded" expectations.
Maybe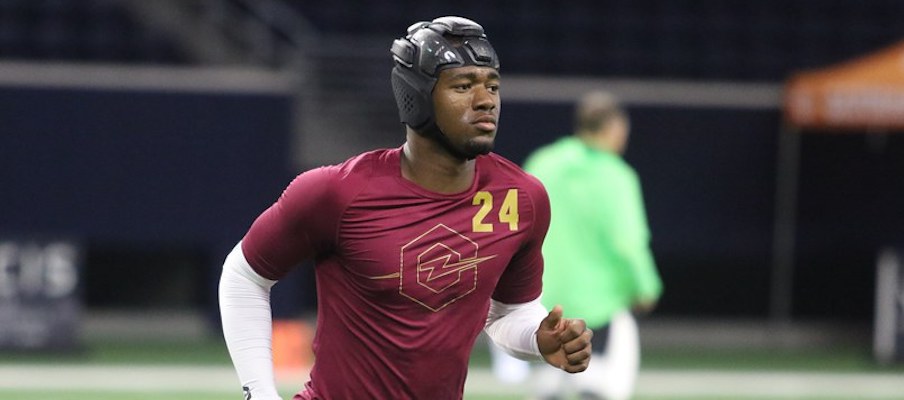 EJ Smith
Four-star Dallas all-purpose back EJ Smith, the son of NFL Hall of Famer Emmitt Smith, is a crazy talented running back, who at 5-foot-11, 198 pounds, has shown a good ability to run between the tackles and catch the ball. He included Ohio State in his top-five and has a good relationship with running backs coach Tony Alford. He played on the same 7-on-7 team as Gee Scott Jr., Julian Fleming and Lejond Cavazos too, but with Ohio State likely adding Jaylan Knighton, who is already a running back-first all-purpose back like Smith, it's tough to see Smith choosing the Buckeyes over Stanford or in-state Texas A&M.
Mike Drennen
Four-star all-purpose back Mike Drennen is one of the better talents at his position and lives right down the road from Ohio State in Dublin. He's developed a very good relationship with Ryan Day and the staff, and he appeared to surely be headed to Columbus just a few months ago. Whether Ohio State takes him, though, depends on whether the Buckeyes feel like they absolutely want three running backs in the class. Even with that, Drennen seemed like the third running back that would be an H-back option, but new wideout commit Mookie Cooper fills that role now so EJ Smith would even be smarter take at the position in that scenario. A lot of dominoes need to fall in the right places for Ohio State to welcome in Drennen.
Tyler Baron
Tennessee four-star defensive end Tyler Baron visited Ohio State in April and had developed a good relationship with Larry Johnson. But it didn't click exactly the way it needed to for Baron to seriously consider Ohio State. Baron is good friends with Darrion Henry and Paris Johnson Jr., though, and, again, the Buckeyes need an edge rusher for 2020. He could be that guy. But he appears to be headed toward his hometown school – Tennessee.
Henry Gray
Miami four-star cornerback Henry Gray seemed destined for Ohio State during the spring, but talks faded as Ohio State grew closer and closer to top cornerbacks in the country, like Lejond Cavazos, Clark Phillips and Elias Ricks. If Ricks doesn't flip to Ohio State, it wouldn't be out of the question for Gray to jump on, especially since his recruitment is expected to extend into the fall.
Ryan Watts
Four-star Texas cornerback Ryan Watts is in much of the same position with Ohio State as Henry Gray, except that he's committed to Oklhaoma. It wouldn't be surprising if that commitment is fairly weak, considering he burst onto the scene during February after he wowed scouts at The Opening Regionals in Dallas and earned seven offers in three days. Ohio State was one of them. Then Watts committed a couple months later. If the Buckeyes can get him on campus, they could potentially sway him, and if they play the long game, it could pay off. It appears they'll be doing it for the cornerback position anyway.
Long Shot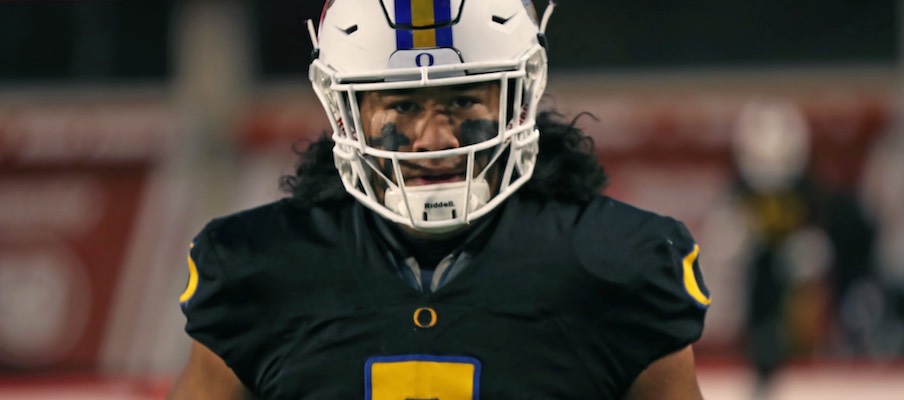 Desmond Evans
Five-star defensive end Desmond Evans is the No. 2 defensive end in the country and can choose to go wherever he wants to go, but he included Ohio State in his top schools. The Tar Heels have earned the commitments of five defensive linemen already, and Ohio State needs an edge rusher in this class. A strong push from Ohio State could be a smart move, but the Buckeyes appear to be fairly low on his top schools list. Alabama, South Carolina, N.C. State and North Carolina are the most likely schools to land him, so he will likely stay in state.
Noah Sewell
Four-star linebacker Noah Sewell will be an immediate contributor wherever he goes. He was one of the best athletes at The Opening Finals. Ohio State had been working on making more of an effort to break into Sewell's recruitment during the spring, but he appears to be set on either the SEC or the West Coast.
Kade Renfro
I detailed Texas quarterback Kade Renfro's situation earlier this week, but whether he earns an Ohio State offer will be a direct result of whether the Buckeyes will want to go all-in on other prospects or insert a depth addition to its quarterback position. Renfro would be a really good token for that purpose. He's got a good arm and is working back from injury. He won the Houston regional MVP for The Opening and needs development. He could get that at Ohio State for a short-term option and a stop-gap option that isn't a walk-on in an emergency. If Ohio State wants Ricks too, though, it'd need to leave two scholarship spots open, as Renfro proves he deserves the offer during his senior season.