The 11W Recruiting Mailbag is your one-stop-shop for all things Ohio State recruiting. Got a question? Ask it, and if we can answer it, we will.
---
Teams Ohio State should worry about the most when it comes to Grimes, Harris, and Lindsey? – BuckeyesVsTheWorld
Birm: If you remember in the 2016 class, last year at this time we were discussing the possibility of an epic defensive back group that could be the headliner for the Buckeyes. while the class ended up really solid in the defensive backfield, it didn't come to fruition until much later and was edified by the February decision of Jordan Fuller.
Ohio State led at one point for Damar Hamlin, Fuller, Andrew Pryts and more and for 2017 they're in a similar position at wide receiver, being the frontrunner for a number of really great wide receiver prospects, including the three listed above.
It's recruiting in 2016 and anything can happen, but right now, it appears to be a two-team race for the two five stars, Trevon Grimes and Tyjon Lindsey and it's Ohio State vs The Home Team for each.
Grimes has, in recent weeks, has been linked much more closely to Florida than anyone, maybe even more than Ohio State, and with Lindsey it's USC who has become the trendy pick after months with the Buckeyes in front.
For Jaylen Harris, the Buckeyes are the home team, and though he's seriously considering a handful of other teams, like Alabama, Michigan State, Tennessee and others, it'd be a major surprise if he was not in Columbus for college.
What is your favorite part about recruiting? – SFlaBuckeye13
Birm: There's a long and short answer here, but the real truth is that my favorite part is getting to help people who need the help. There are so many great kids out there that don't get written about, so many families that are eager for someone–anyone–to give them a little clarity or information in a time where so many people are pulling them in different directions.
I was a pretty good high school baseball player on a nationally-ranked team and I didn't get much help in the recruiting process because A) I played baseball B) it was 1997 and the internet didn't exist in today's form and I think often that if I had a bit more assistance from people who cared about my process things might have ended up a bit different.
With 13 guys in the #Select17, how many of them do you expect to still be in the class come NSD? – DWeinz
Birm: If Ohio State didn't want the players in this class, as they currently sit, those players wouldn't be in the class, so truly I think all 13 of the current could be Buckeyes come next February.
As we know, though, things change and players change their mind, coaches move on for one reason or another, etc. 
We know that Shaun Wade is looking at a number of options, but he's remained steadfast in his Buckeye commitment. Haskell Garrett and JK Dobbins have not visited the school and really are just at the start of their process, so it's hard to consider that they're "solid" commitments at this point, though there is no doubt that they're wanted by Ohio State's staff.
There are going to be changes in this class because there always are. One, two, three of the guys currently committed won't be come next year and the Buckeyes will replace them with someone as good or better. Urban Meyer wants to win a recruiting title, even if it seems like something that isn't important in the big picture. The Buckeyes don't do anything without the desire to win.
Buckle up.
Would we accept Keyshawn Johnson Jr to get Darnay Holmes? – CPewster
Birm: No, I don't think, at least not at this point in the process. Keyshawn Johnson, Jr. is deciding soon and it's likely he'll choose Nebraska, so it's probably moot until the Buckeyes know where they stand with other guys like Grimes, Harris, Danny Davis, etc. come summer time.
When do you see OSU getting its first WR commitment? By The Opening? By the season opener? – CalgaryBuck
Birm: I would very surprised if at least one, maybe two, of the Buckeyes' top two wide receiver targets weren't committed by the end of the summer. 
Ohio State had hoped to have Trevon Grimes on campus this spring, but talking to his father in recent days it seems that right now the more likely timeline for their next trip to Columbus is the summer. Jaylen Harris could literally commit at any point and he's so private and measured in his recruitment that it's just a guessing game as to when.
The wide receiver group is going to be very good, no matter when they start coming in. Zach Smith has done an amazing job with Grimes, Lindsey, Davis, Jerry Jeudy and a number of others.
Any players that don't have an offer to watch for from any class?  – ZDog4307
Birm: With 13 commitments already and only six seniors in the Ohio State football program, it's clear that numbers are pretty tight right now so it's hard to say that there's likely to be a huge number of new names popping into the mix. 
Right now, the "Priority A" guys have their offers and they know who they are, but there are a number of players in Ohio, including the aforementioned Danny Davis, Indiana commit Lynn Bowden, offensive linemen like Joel Honigford and Matt Sichterman and others that, if they decide to show up and show out at camps in Columbus this summer, could make their way into the class.
In a normal year, where numbers weren't such a concern and Ohio State national appeal wasn't as strong as it is, there are 12-15 players in Ohio good enough to be in this Buckeyes' class. 
Do you think the Dobbins commitment was a case of someone seeing tight numbers for this class and a big time guy (Akers) coming to visit soon? – KeithMC33
Birm: I do think that there's some of that in play with Dobbins, truthfully. Ohio State, with one player already committed at running back certainly had a bit of leverage in their recent discussions with Dobbins and the decommitment of Cam Akers from Bama, coupled with the timing of his visit to Columbus, might have been something that Tony Alford was able to use to help the cause.
The business of recruiting is one that requires players and coaches to both understand their position and both sides are getting more and more savvy. For a player like Dobbins, who could go anywhere in the country, to secure a spot in Ohio State's class now is important, but it's highly likely that at some point he'll make visits to other schools because that's just how it goes anymore.
The Buckeyes are not going to stop recruiting Akers, Najee Harris, Trey Sermon or any other back because so much can change so quickly. 
Commitment is a funny word in a world that has no way to actually bind you to the other party.
How realistic is it that OSU ends up with Grimes, Okudah, and Kaindoh, while keeping Shaun Wade? If you had to give your best percentage?  – BucksLan
Birm: Is it realistic that Ohio State ends up with five five-star commits in 2017? Unbelievably, yeah, it kind of is realistic.
They lead for Grimes and have for years. They lead for Jeffrey Okudah, though Texas and others are going to make it very difficult over the next few months. They're near the top for Joshua Kaindoh who is a huge fan of Larry Johnson and they've had Shaun Wade–though tenuous–committed for the last year-plus. 
To say a percentage that they'd land those three in addition to Josh Myers and Wade though? I can't put a number on that, but I will say that if any team in the country is going to land all five, it'd be the Buckeyes.
How often do you know someone is committed before it is made public? Ex. Did you know Dobbins was committed yesterday? – JakeStevensIsSwag
Birm: It certainly happens more often than it doesn't, even if it's just for a few hours before an announcement is made. In some cases, like Austin Mack last year for example, he committed publicly in June of 2015 but it was known that he actually verballed to the Buckeyes in November of 2014.
Dobbins and Haskell Garrett were each a major surprise, no way around it. It's just a sign of the changing of the times in recruiting, because, as mentioned above, kids are getting much more savvy and aren't beholden to the same "rules" as they used to be. Committing without a visit to a school across the country is hard to predict.
Maker's Mark or Jack Daniels? – AZ Buckeye13
Birm: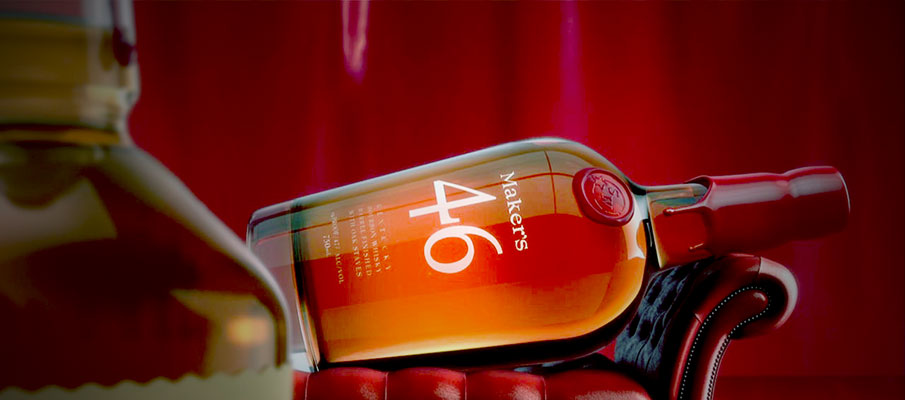 Have you ever considered throwing your hat in the ring? Instead of covering recruiting, actually taking a job recruiting football players? – Meek
Birm: I would love the opportunity to work inside of a college football program, doing something similar to what I do now, without question.
As I said above, the chance to really help people is something that I relish and after years of toiling in restaurant work and other businesses, finding my way to this job, this profession, has been an absolute blessing and working inside a football program is something I think I'd do well in.
All work, no matter where you clock in, is the "People Business" and at the end of the day what makes you a success is whether you love what you do and I can't imagine ever loving something more than talking football and building relationships with great people on a daily basis.
Do we take a 2nd QB if a stud wants in? Who are the top few 2017 quarterbacks we would take? – DenBuck
Birm: I saved this question for last because I know a few of you asked about it in some way, shape or form and even though I've written about it extensively in recent weeks, it's an important thing to discuss for a number of reasons.
I am on record stating that if I were in charge of the Buckeyes' recruiting efforts in 2017, despite the small class size, I would absolutely offer and pursue a second quarterback in the class. I wrote a few weeks ago about the players I'd chase, and the reaction to the piece was hot and cold, mostly because many people there's no need to "waste" a second spot on a position that feels secure. It's my belief that with the state of recruiting today, the prevalence of severe injuries, early NFL entrants, transfers and more that the Buckeyes are currently short in the quarterback room.
Let's examine. 
I think that right now, Ohio State is in a good position for 2017, but that could change based on any number of scenarios, but the biggest domino is JT Barrett. If Barrett were to leave for the NFL, which may not be likely but is certainly possible, the need for a second quarterback goes way up. That's why right now, even if there are no official offers out to other quarterbacks besides Danny Clark, there are relationships being built with a handful of the guys on the list above just in case––and there should be. Clark at least seems open to the possibility of more competition, which isn't a surprise if you know him.
In an ideal Birm world, Ohio State would take another quarterback, not a different quarterback, and I think that's an important distinction. There is a lot to like about Danny Clark, but I personally would like to have at least one quarterback that provides a different skill-set than Stephen Collier, Joe Burrow and Dwayne Haskins and Clark have. That group has four guys that, while they're not statues, are pass-first guys and I think it's a mistake to give up the threat of a true running quarterback, which has been a staple of Urban Meyer's most successful offenses. 
Just my two cents, but there are three quarterbacks, who I'll not name specifically but are in the story linked above, that I'd continue to talk with as much as possible if I was the Buckeyes. 
Just in case.