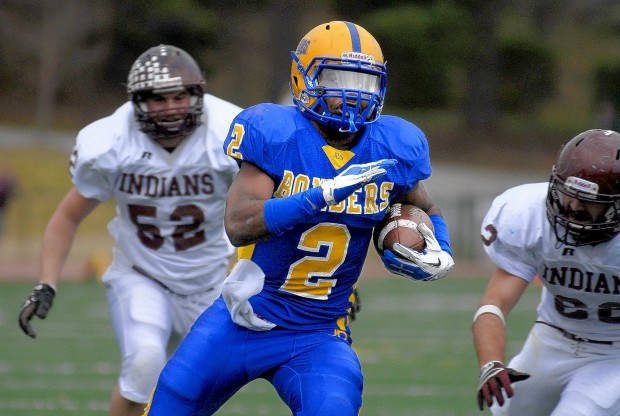 On this date eight years ago, two young men committed to the Ohio State recruiting class of 2013. One of the players to commit on that day was Jayme Thompson, a 4★ safety from Toledo Central Catholic.
Unfortunately, for Thompson, he broke his ankle during fall camp of his freshman year. He eventually transferred to Iowa Western in 2014 and finished his college career at Indiana.
Nothing against Thompson, but his commitment on this date eight years ago did not make the day epic. That honor is given to a 4★ all-purpose back from John Burroughs High School. A young man who had to decide between his parents' Alma mater, his state school and the Buckeyes. 
That young man was Ezekiel Elliott. As you know, he went on to have one of the all-time great careers in Ohio State's storied history. What you might have forgotten about was some fret among the Scarlet and Gray faithful about which running back Urban Meyer should have recruited.
At the time, Derrick Green was a higher rated player than Elliott. At the time, Michigan fans bragged about how they had the No. 1 running back in the country. At the time,12 running backs were ranked higher than Zeke.
At the time, none of us knew how wrong they were.
On this date eight years ago, Ezekiel Elliott put himself in a position to make Wolverines cry and run 85-yards through the heart of the South.
In the end, the Aprils' Fool joke was on the fans so Blue.