Visitors List (Subject To Change)
Yesterday
'15 QB David Edwards (Downers Grove, IL)
'15 TE Hale Hentges (Jefferson City, MO)
'15 OL Hunter Littlejohn (Powell, OH)
'15 LS Liam McCullough (Columbus, OH)
'16 OL Tommy Kraemer (Cincinnati, OH)
Tomorrow (Cass Tech Day)
'15 QB Joe Burrow (Athens, OH)
'15 RB Michael Weber (Detroit, MI)
'15 OL Austin Clark (Lexington, VA)
'15 DL Joshua Alabi (Detroit, MI)
'15 DB Ray Buford (Southfield, MI)
'17 WR Donovan Peoples-Jones (Detroit, MI)
'17 OL Emani Mason (Detroit, MI)
Weekend of Spring Game (April 11th-13th)
'15 DB Ben Edwards (Jacksonville, FL) - commit
'17 QB Danny Clark (Massillon, OH) - commit
'15 OL Larry Wells (Kenton, OH)
'15 OL Sterling Jenkins (Pittsburgh, PA)
'15 LS Liam McCullough (Columbus, OH)
'15 DE Dre'Mont Jones (Cleveland, OH)
'15 DE Jonathon Cooper (Gahanna, OH)
'15 LB Nick Conner (Dublin, OH)
'15 LB Sh'mar Kilby-Lane (Hallandale, FL)
'15 ATH Chandler Cox (Apopka, FL)
'16 OL Tommy Kraemer (Cincinnati, OH)
'16 OL Michal Menet (Reading, PA)
'17 ATH Richard LeCounte (Hinesville, GA)
HOOPS - C Trevor Thompson (VaTech Transfer)
April 18th
'15 TE Chris Clark (Avon, CT)
'15 LB Ricky DeBerry (Richmond, VA)
May 24th
Core 6 Day
May 31st
'15 DB Cameron Ordway (Pulaski, TN)
June 1st
'15 RB Natereace Strong (East Saint Louis, IL)
'15 WR Alex Ofodile (Columbia, MO)
'15 DE Terry Beckner Jr. (East Saint Louis, IL)
'17 WR Jeff Thomas (East Saint Louis, IL)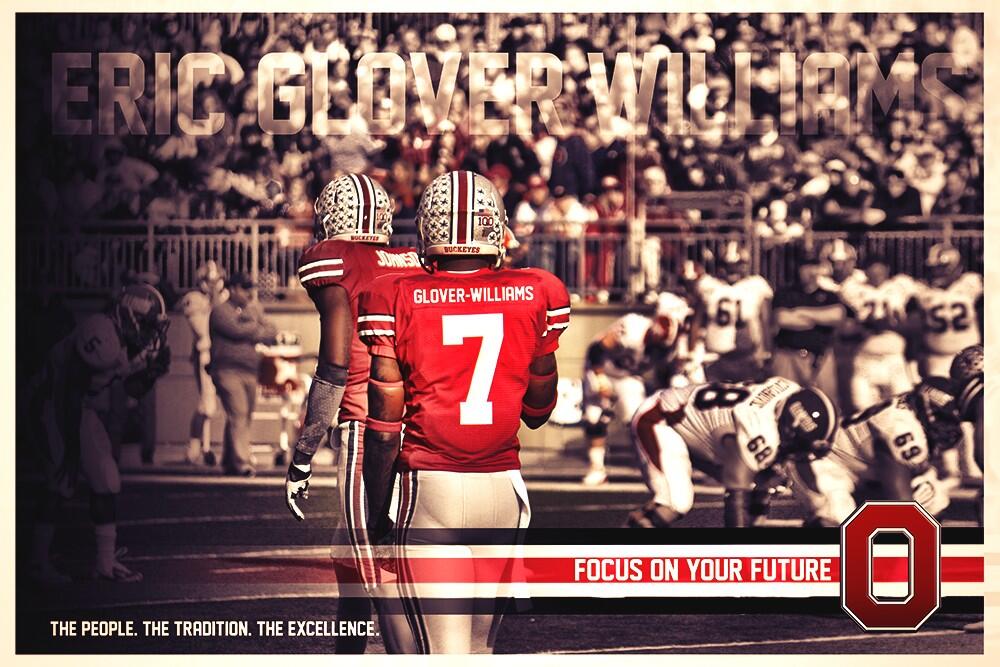 Rivals $ - H-Back prospect set to visit Ohio State '15 FL ATH Chandler Cox
Visiting Ohio State on 4/11. Will visit Kentucky & Tennessee on the 12th and Auburn on the 19th.
247 $ - Jenkins Cuts List to Two '15 PA OL Sterling Jenkins
Scout Vid $ - L.J. Scott Decision Coming This Summer '15 OH RB LJ Scott
Up to 6'2" 230 lbs. Focused on WVU, Michigan State, Ohio State, Auburn & Alabama. Wants to decide this summer.
Rivals Vid $ - Golden Arm: Lorenzo Nunez '15 GA QB Lorenzo Nunez
Recently spoke with Coach Herman & plans on visiting soon. Not afraid of competition & doesn't care if a school is planning on taking two QBs in the 2015 class.
Scout $ - Kraemer Adds A Big Offer '16 OH OT Tommy Kraemer
Offered by Coach Meyer on his visit yesterday.
Newly Offered: '15 FL WR Auden Tate
Newly Offered: '16 OH OT Tommy Kraemer
'16 FL DB Cedrick Wright Interview
Cincinnati Elder 2016 Lineman Tommy Kraemer Talks Buckeye Offer (11W)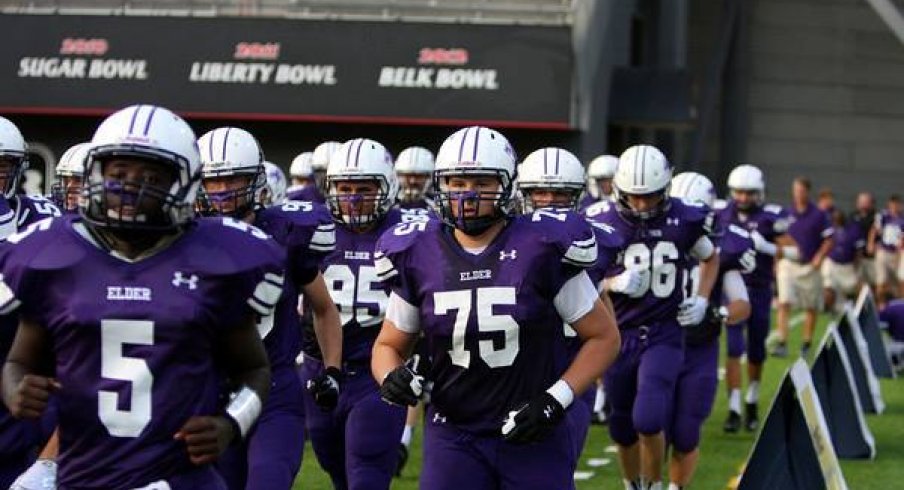 Cincinnati Elder 2016 offensive lineman Tommy Kraemer grew up rooting for Michigan, but a scholarship offer today from the Buckeyes carries a lot of weight.
"I'm super excited," Kraemer told Eleven Warriors following a midweek visit to Columbus today. "(Urban) Meyer pulled me in to his office and talked about how tough of a player I am and (told me) that I have a scholarship."
Kraemer's visit helped him get a better feel for what the Buckeyes have to offer.
"I really liked the coaching staff," he said of his visit. "They are so high intensity and they really get after it. They seem like the type of coaches that will always have your back."
cont...
2015 Missouri TE Hale Hentges Recaps Buckeye Visit (11W)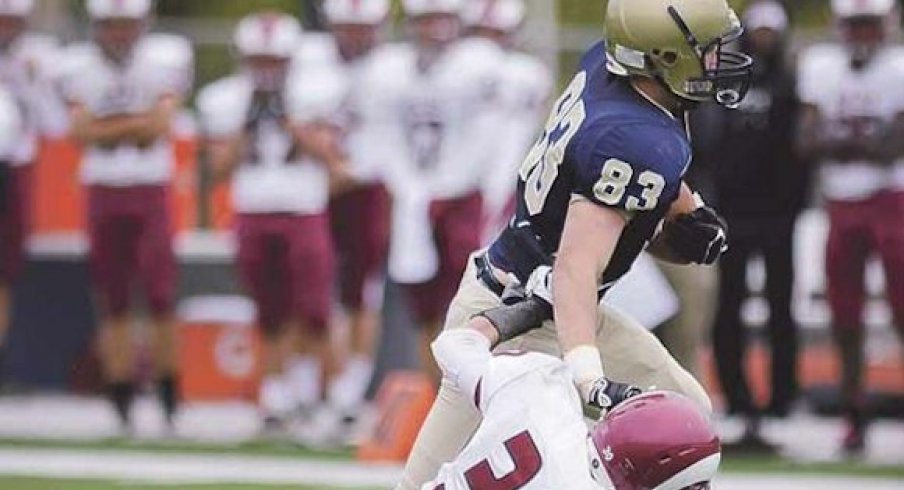 The Buckeyes are actively recruiting two tight ends for 2015 and there's no doubt that Missouri's Hale Hentges is one target they'd love to land.
Hentges visited the Buckeyes last fall and he, along with his family, made a return trip to Columbus today and got a better look at what the Buckeyes have to offer.
"Meeting with (Urban) Meyer was the best part," Hentges told Eleven Warriors. "I have met him before but he's very humble and down-to-earth."
A 6-foot-4, 230 pounder from Helias (Mo.,) Hentges told 11W in mid-March that there's some pull to stay close to home at Missouri.
cont...
Football Recruiting Notebook: April 4th, 2014 (11W)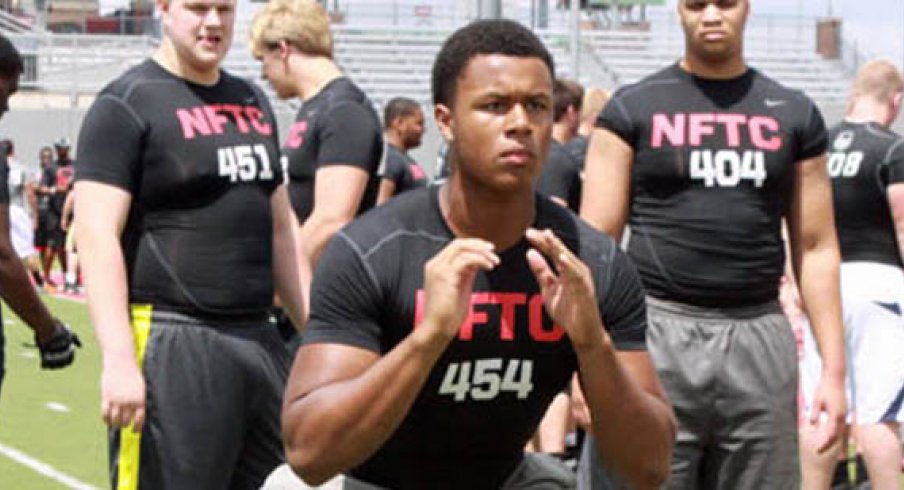 Happy Friday everyone! It's been a typical busy week on the recruiting front for Ohio State. Many prospects visited Columbus this week, including top tight end target Hale Hentges. Meanwhile, a couple of Ohio kids picked up Buckeye offers this week: Tommy Kraemer and Elijah Taylor.
Today, we'll be looking at some of the latest news on the Buckeye recruiting landscape, as well as looking ahead to another important weekend full of visiting recruits.
Sterling Jenkins cuts list to two
The nation's No. 5 offensive tackle, Sterling Jenkins, announced a final two of Ohio State and Penn State today. Jenkins will visit both schools this weekend, then make a final decision at some point this summer.
cont...
Ohio State recruiting: State Secrets, 4/4 - Hale Hentges visits (LGHL)
It has been a pretty quiet last couple of days when it comes to Ohio State football recruiting. However, a lot could happen in the next few weeks. Today we're going to take a look at yesterday's events and the weeks ahead for the Buckeyes in recruiting.
Standout offensive tackle Sterling Jenkins names top two
According to Adam Friedman of Rivals, Pittsburgh (PA) Baldwin offensive tackle Sterling Jenkins has a top two of Penn State and Ohio State. Jenkins to make the trip to Columbus to see what the Buckeyes have to offer on April 11th, then will make the trip to Happy Valley the very next day to see the Nittany Lions' spring game.
While it's great the Buckeyes made the cut for Jenkins, I think it's pretty doubtful that he ends up with the Scarlet and Gray. I look for him to commit to Penn State sometime in the next month.
cont...
Ohio State recruiting: 2015 OL George Asafo-Adjei recaps visit (LGHL)
See what 2015 Lakota West offensive lineman George Asafo-Adjei had to say about his recent visit to Ohio State and more.
All spring long Urban Meyer and the Buckeye football program have had quite a number of prospects on campus for unofficial visits. This past week was no different. On Tuesday, class of 2015 offensive lineman George Asafo-Adjei made the trip to Columbus with Lakota West teammate CJ Stalker, to watch the Buckeyes go through drills at practice.
"The trip was easy and the visit went well." The 6'4, 295-pound first team All-Greater Miami Conference selection told Land-Grant Holy Land of his time at OSU. "I was very impressed by the tempo and how the players were flying around (at practice)," George added.
The West Chester native didn't just have the opportunity to watch Meyer and his talent rich group of assistants get Taylor Decker and the rest of the Buckeyes ready for their upcoming spring game, but also had time to interact with a few a few members of the OSU coaching staff while on his visit.
cont...
Ohio State recruiting: Previewing the weekend visitors (LGHL)
This weekend isn't near as big as the visitors from two weeks ago, and might not even be as big as last weekend's slate of visitors, but there are still a couple of top prospects expected to be on campus.
The Buckeyes have already welcomed three top visitors this week, offensive lineman Gabe Megginson, tight end Hale Hentges, and 2016 offensive tackle Tommy Kraemer, who picked up a scholarship offer on his visit to Columbus.
Let's take a look at some of the top players who will be in town this weekend to take in tomorrow's student appreciation day practice.
cont...
Four schools, including Ohio State, hold 'a slight edge' with four-star quarterback Torrance Gibson: Buckeyes recruiting (Plain Dealer)
COLUMBUS, Ohio – Ohio State has already made a commitment to Plantation (Fla.) American Heritage quarterback Torrance Gibson by telling the four-star prospect that he's their top priority in the 2015 class.
The problem? Gibson has heard that from a handful of top-tier programs.
So earning a commitment in return will be hard work for Urban Meyer and the Buckeyes. But there is a sliver of good news for Ohio State.
cont...